Adelina Silva, an eighth-grade student at Capshaw Middle School in Sante Fe, New Mexico, took it upon herself to let her classmates and their parents know that they had the option to "opt out" of the state's new online standardized test, known as PARCC.
Because she feels the standardized test is "setting us up for failure," Silva started handing out the opt-out forms on Thursday. It didn't take long for school officials to intervene.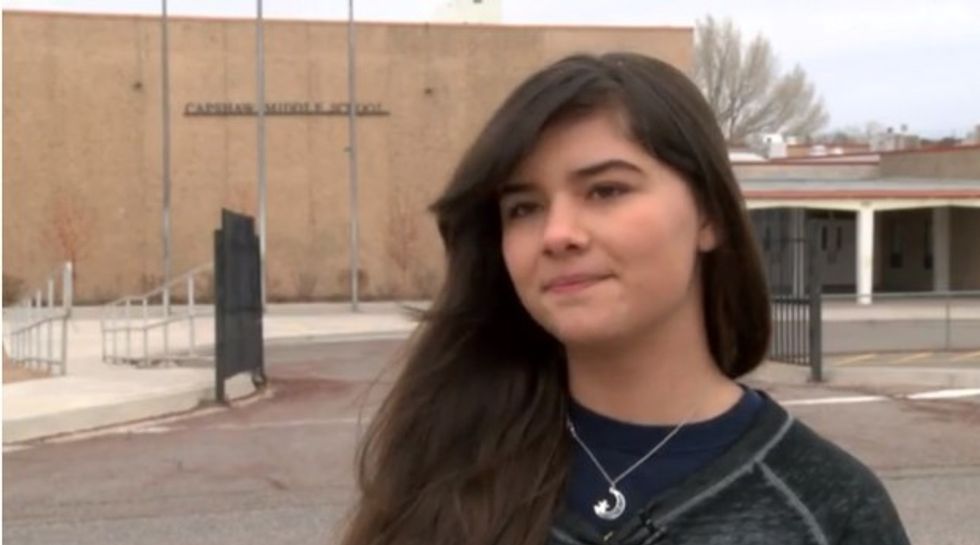 KRQE-TV
"They started pulling the fliers out from the kids' hands," Silva told KRQE-TV.
The eight-grader was then taken to the principal's office, where she reportedly waited for nearly an hour and a half when she should have been in class. But the student didn't actually break any rules — the opt-out form is even available on the school district's website.
Silva's mother, Jacqueline Ellvinger, told the news station that she was "very upset" and defended her daughter for trying to inform students and parents, calling it "ridiculous" that students are judged so heavily based on a standardized test.
"Parents need to know that this form is online and they are able to opt their children out of it," she added.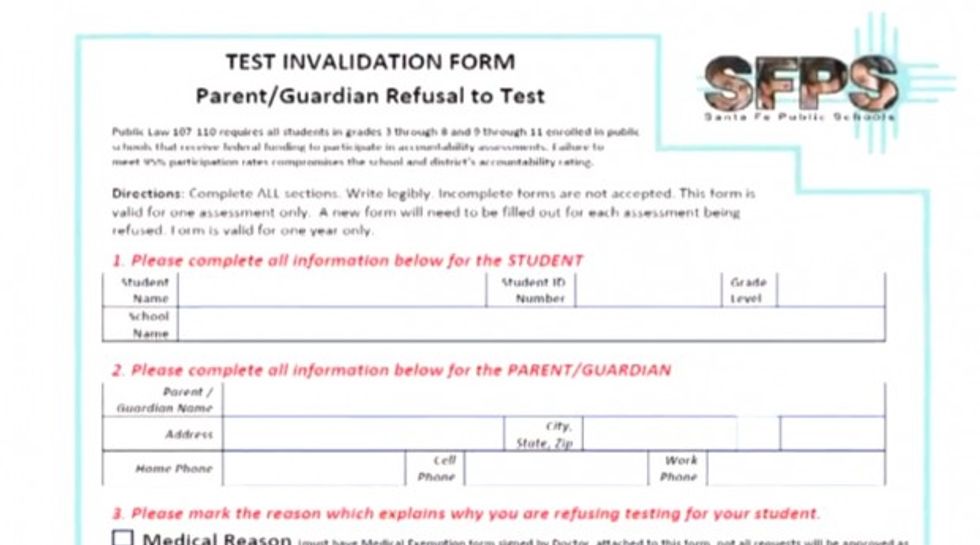 KRQE-TV
But Albuquerque Public Schools made sure to remind parents in an online posting that an unexcused absence would result in a zero on the test and the "fact remains that the tests are mandatory" for the schools.
Silva had been suspended for one day as of Thursday afternoon, according to the mother. The school district did not respond to KRQE-TV's inquiry about the punishment.
---