When pressed by a reporter Thursday on what the U.S. House would do if the Senate passes a bill to fund the Department of Homeland Security without provisions to repeal President Barack Obama's executive immigration action, House Speaker John Boehner (R-Ohio) responded with an awkward kissing gesture.
You read that right.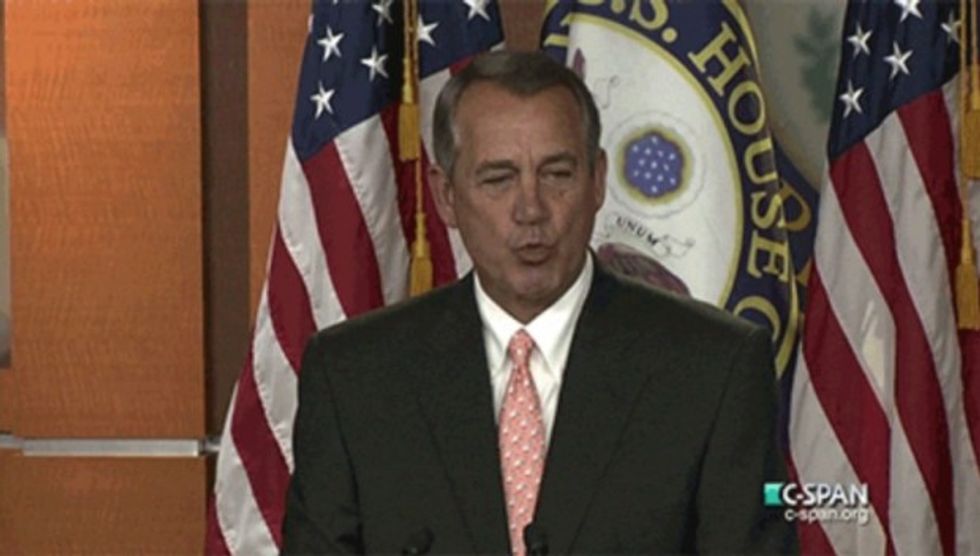 (C-SPAN)
After directing the kissing gesture at the reporter, he said, "When I make decisions, I'll let you know. … That was just a kiss, that's all."
Watch the moment from the press conference yourself:
We reached out to Boehner's office on Thursday to see if there was any hidden meaning behind the gesture, but our messages weren't immediately returned.
As previously reported by TheBlaze, Republicans in the Senate have seemingly agreed to Democrats' demands to pass a clean DHS funding bill separately from provisions to defund Obama's immigration action.
---