It's not every day that a pastor's wife has to appear in court and pay fines related to disturbing the peace, but Martha Nagbe has no intention of curtailing what's gotten her in trouble.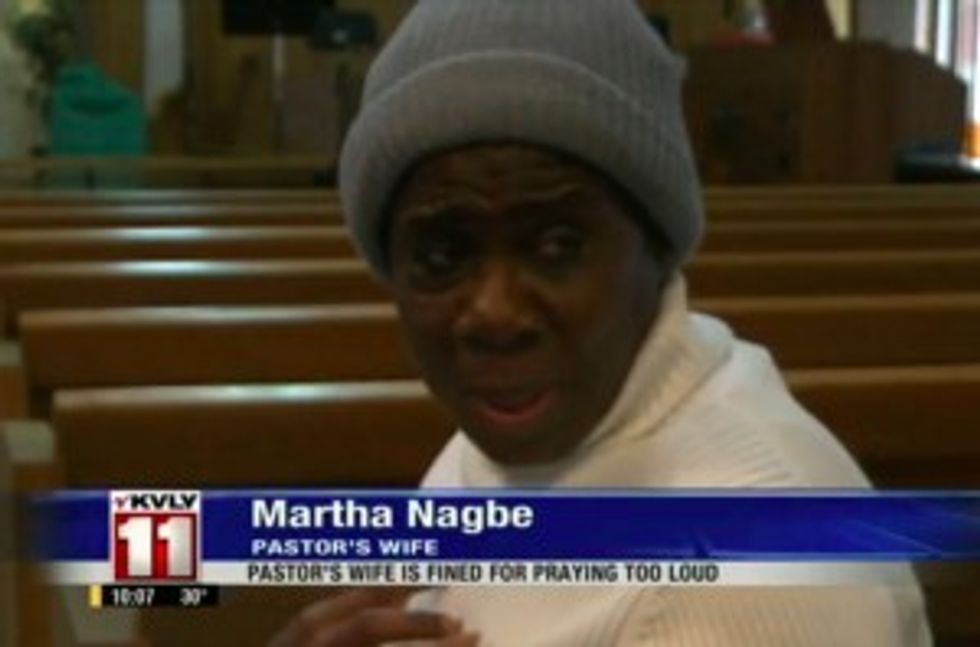 Image source: KVLY-TV
You see, Nagbe likes to walk the downtown streets of Lisbon, North Dakota, and sing and pray out loud — with an emphasis, apparently, on "loud."
"I mean, we all need prayers and great she's out there praying for all of us," Police Chief Jeanette Persons told KVLY-TV, "but it's just the volume of her voice."
Persons added that there have been complaints from residents who've "been woken up and she is standing outside of their house shouting. It's not that she just walks by, but she will stand out there for a lengthy period of time."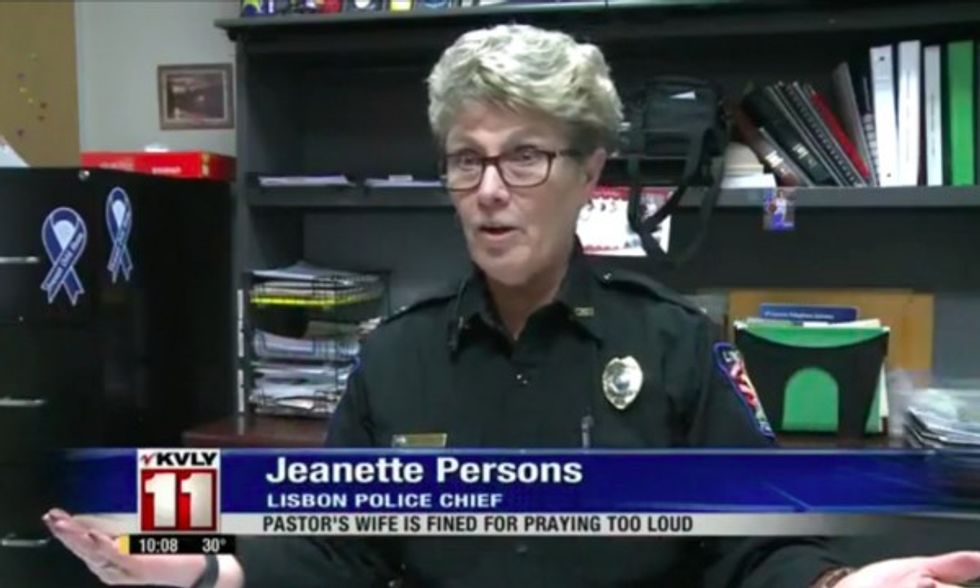 Image source: KVLY-TV
But Nagbe — who's been fined $150 and incurred two court appearances for what Persons said is "disturbing the peace" — said it's a matter of her rights. She and her family left Liberia in Africa to follow God's call on their lives, and Nagbe said the United States isn't a place where she expected to get in trouble over how she expresses her faith.
"In the United States it's one nation under God," she told KVLY.
Her husband Juwle is pastor of a United Methodist Church and said he's unhappy with how his wife has been treated.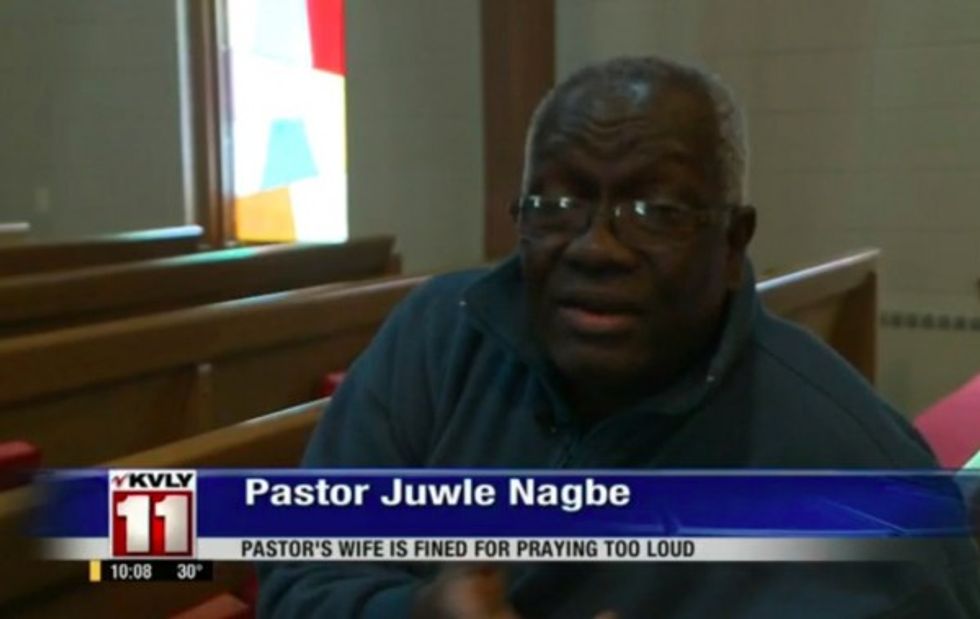 Image source: KVLY-TV
"For them to antagonize her, to make her look like a bad person, sometimes makes me angry," Pastor Nagbe told KVLY. "Somebody should give her the respect that she deserves."
Persons said if Nagbe keeps on praying the way she has been, she'll keep getting fined; but all the problems would be solved if only she lowered her voice.
For Nagbe there's only one option. "I can't stop," she told the station. "I'm trusting God."
—
Follow Dave Urbanski (@DaveVUrbanski) on Twitter