Ever watch a TV show about a zombie apocalypse ravaging a town and say to yourself, "I'd buy that place"?
eBay has the deal you've been looking for.
Nine properties in downtown Grantville, Georgia, are up for sale online, and while the seller has done plenty of renovation work on the realty, the properties' biggest selling point might be the fact that the town was featured on AMC's "The Walking Dead," WXIA-TV reported.
The asking price: $680,000.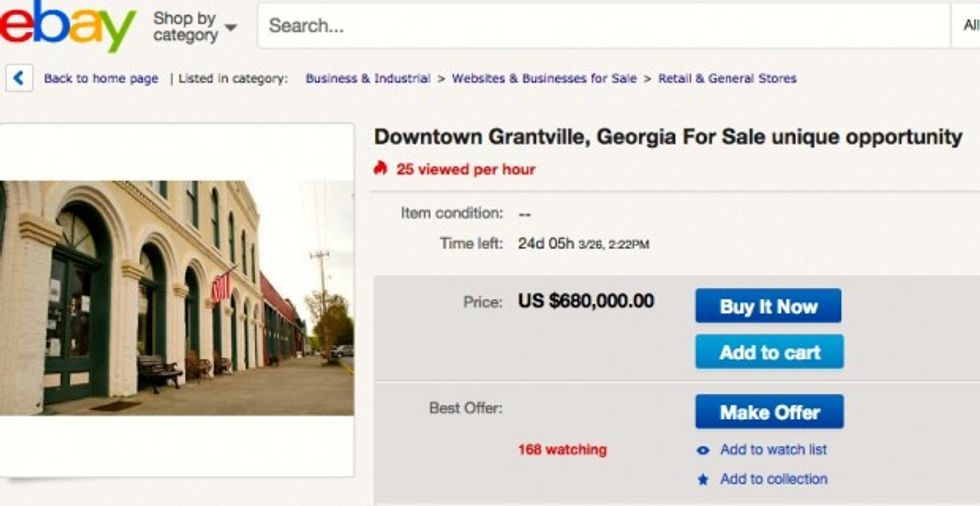 Image via Ebay
Former Mayor Jim Sells bought the properties in foreclosure and is now looking to offload the realty, MXIA reported.
Grantville used to be a textiles town, but that industry dried up in the 70s and 80s, Sells said.
"Our main industry right now is 'Walking Dead' tourists," Sells said. "We have people coming from all over the world because of 'The Walking Dead,' that's paying the bills downtown."
The town was featured in "The Walking Dead" third season episode "Clear" as a booby-trapped killing zone.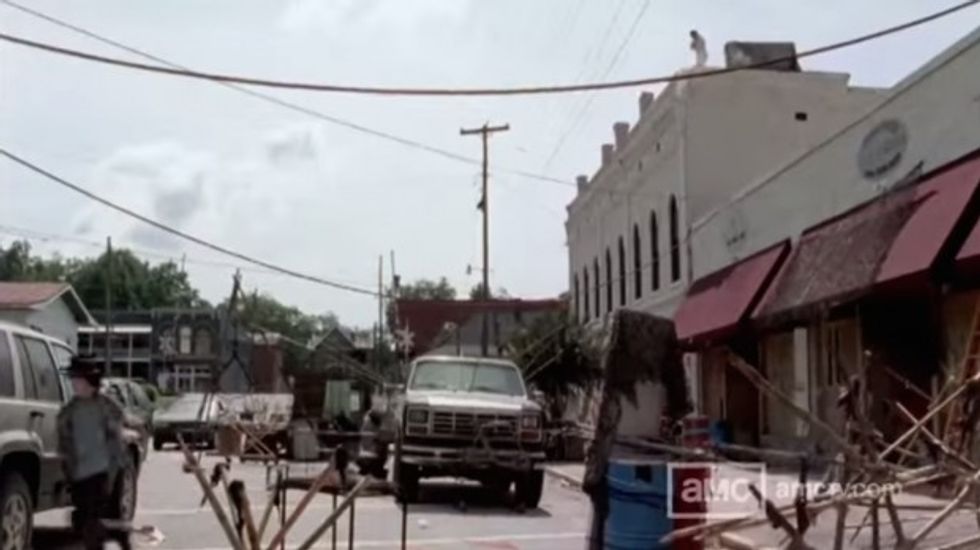 Grantville, Georgia, in "The Walking Dead." (Image via AMC)
Take a look at the town — and the former mayor looking to sell the TV-famous properties — in the video below:
—
Follow Zach Noble (@thezachnoble) on Twitter