The site of a Paris supermarket was set to undergo redevelopment when a discovery dug up some of the location's past and had managers turning the reigns over to archaeologists instead.
More than 200 bodies stacked head to toe up to six bodies deep were found underneath the Monoprix supermarket on Rue Sebastopol, according to France 24. The site was known to have belonged to a hospital in the 18th century, but when that was demolished the bodies in its cemetery were moved as well, the news outlet reported. Why these bodies were not also moved at that is unknown at this point.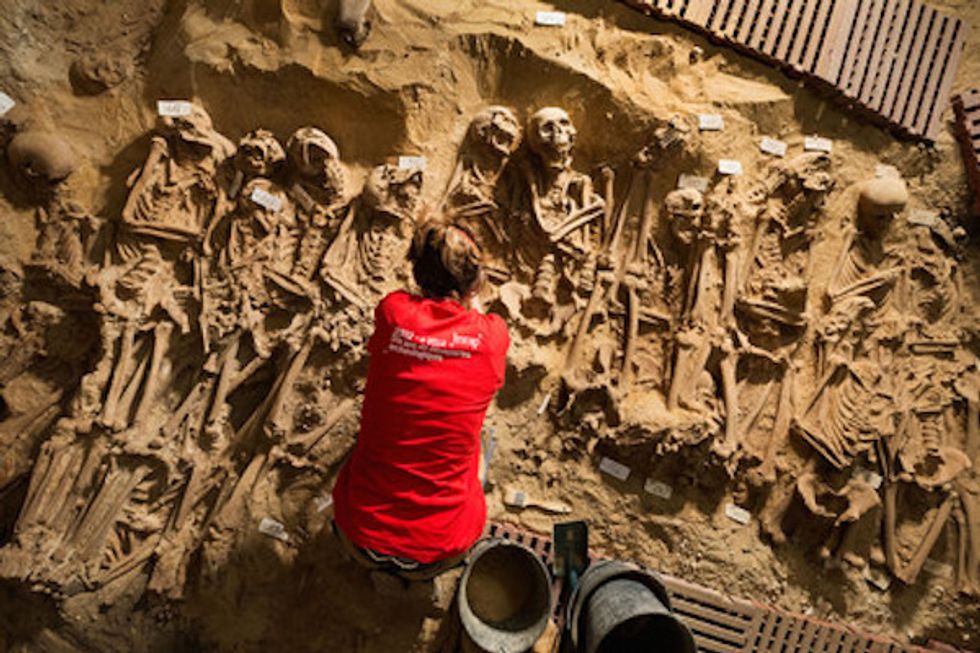 A mass grave was found underneath a Paris supermarket. (Denis Gliksman/Inrap)
"The fact that so many people were buried together, that the grave is this large, tends to show us that there was a major mortality crisis," Isabelle Abadie, the lead archaeologist on the project, said, according to France 24. "The crisis may have resulted from an epidemic, famine or extreme fever."
According to a news release from the National Institute for Preventive Archaeological Research (translated via an unofficial translation), the bodies were discovered in eight graves. Seven of these graves had between five and 25 bodies. The eighth grave though had more than 150 skeletons.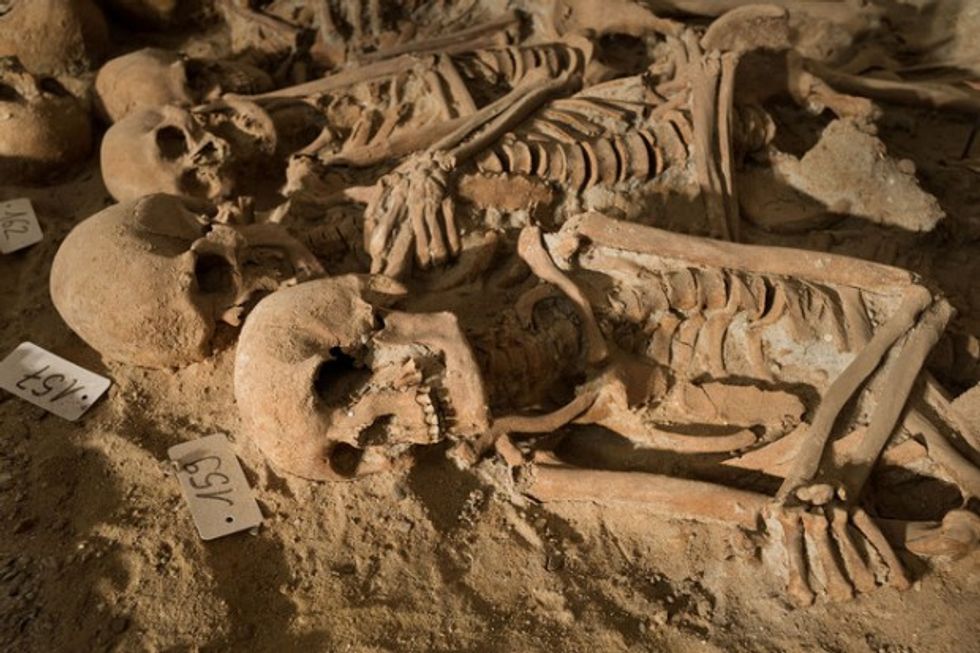 Although more thorough analysis will be conducted, researchers believe the people buried here might have died in some sort of plague. (Denis Gliksman/Inrap)
From what experts can tell now, the skeletons belong to men, women and children of all ages. A team will be conducting carbon dating and DNA analysis for more information.
Find more pictures from the mass grave on the institute's website.
(H/T: Huffington Post UK)