James Doty, a clinical professor of neurosurgery at Stanford University and the founder and director of the Center for Compassion and Altruism Research and Education, said he had few opportunities as a child.
"My father was an alcoholic, my mother was an invalid," Doty said on The Glenn Beck Program in an episode that aired Monday. "She had had a stroke and was partially paralyzed. We were on public assistance. I had no mentors. Neither of my parents had gone to college, and it was difficult."
"By the time [I was 13] I had become angry, was filled with despair and hopelessness," Doty continued. "When you have nothing to lose, it doesn't matter what happens to you, you don't care anymore."
Doty said he began using drugs because he had "no future and nothing else to do" until he walked into a magic shop at age 13.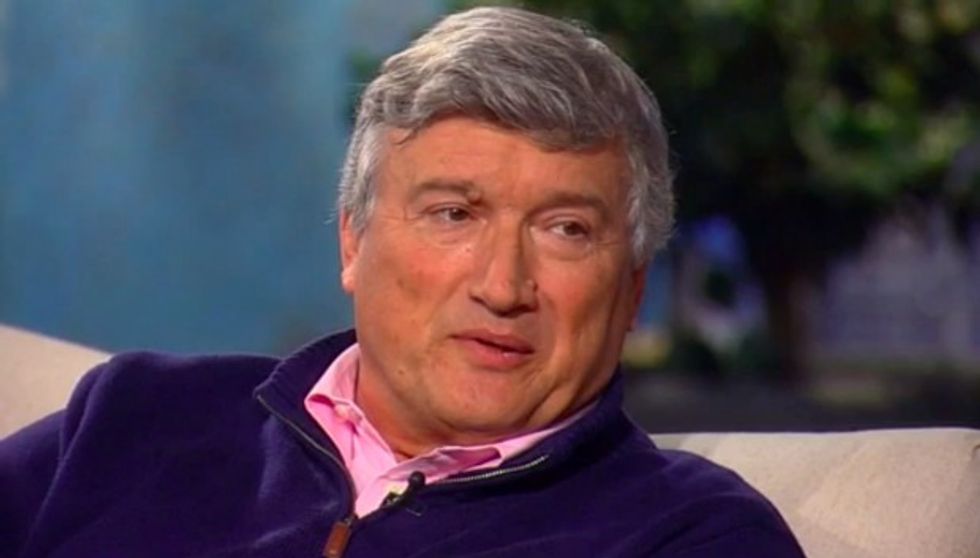 James Doty, a clinical professor of neurosurgery at Stanford University, appears on The Glenn Beck Program. (Image credit: TheBlaze TV)
"The owner wasn't there but his mother was there. She knew nothing about magic. And I tell people, prior to this I felt like a leaf being blown by an ill wind," Doty said. "I had no stability."
The woman told Doty she would be there for six weeks, and if he was willing to come in every day for two hours, she would teach him something.
"She taught me a technique of, if you will, mind training or meditation intertwined with a visualization technique intertwined with the power of positive thinking and self-hypnosis," Doty said. "This is my first experience with neuroplasticity, or changing your brain."
"I went from having a worldview of limited to no possibilities to unlimited possibilities, and that fundamental interaction with this woman changed my life. It opened the world to me and allowed me to go to college, or believe I could go to college, go to medical school."
Doty said he has come to understand that when you "put these ideas and this intention in the right place," anything is possible, but it may not always occur in a "straight line." He has come to believe that humans are fundamentally wired for kindness and compassion, and it is crucial to see other people for what they are -- people.
"When you look at somebody as a human being who has a life, who has hopes, who has fears, who has dreams, and you see them as that, it changes everything," he said.
Watch more from his story, below.
[mlbvideo content_id=39723483]
The full episode of The Glenn Beck Program, along with many other live-streaming shows and thousands of hours of on-demand content, is available on just about any digital device. Click here to watch every Glenn Beck episode from the past 30 days for just $1!