Think you can fit all of America's breweries on one map?
You can — but creating an alcohol atlas in this golden age of beer is no easy task.
The graphic designers at Pop Chart Lab set out to cartographically catalogue the breweries across the U.S. and have produced two enormous maps: one charting more than 2,700 breweries and a slightly more manageable map one charting some 1,400 breweries.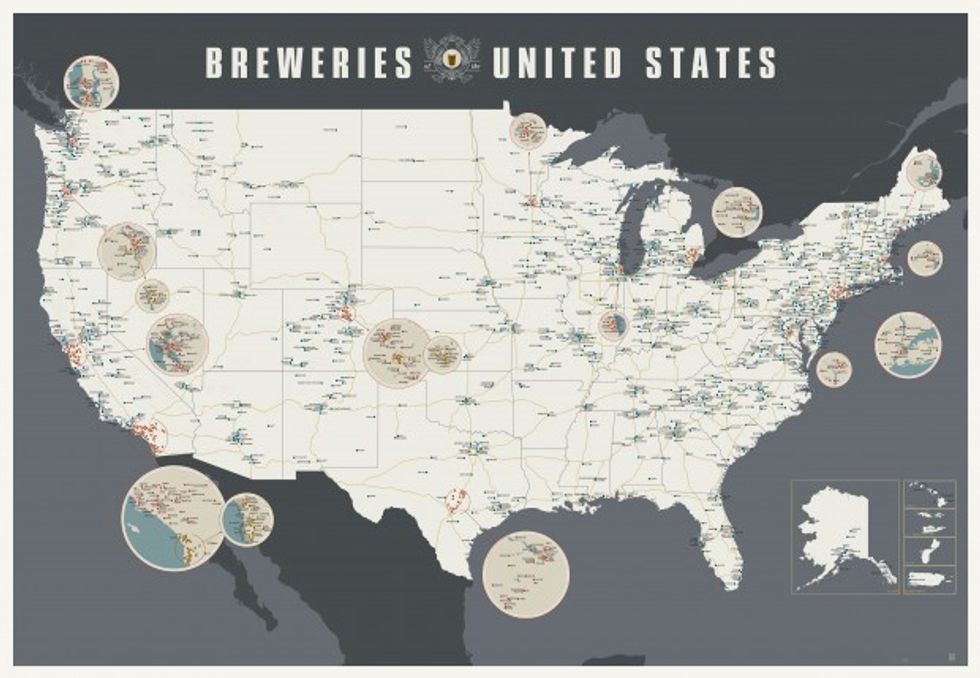 Image via Pop Chart Lab
"We update these every 6 months or so, and try to have the 60" x 40" include all the breweries and the 39" x 27" is notable breweries," Pop Chart Lab spokesperson Rachel Mansfield told TheBlaze. "A great source of research for us in attending the Great American Beer Festival in Denver each year, where we hear from brewers and fans alike. We also receive a lot of emails and always make sure to update the list."
The 1,400-brewery map highlights such hoppy hotbeds as Denver...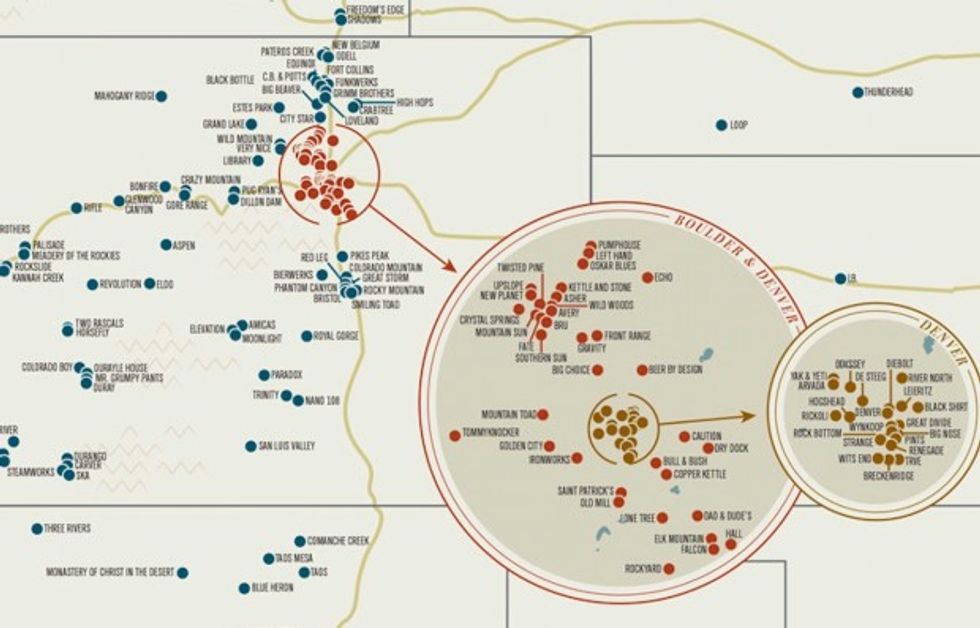 Image via Pop Chart Lab
...Southern California...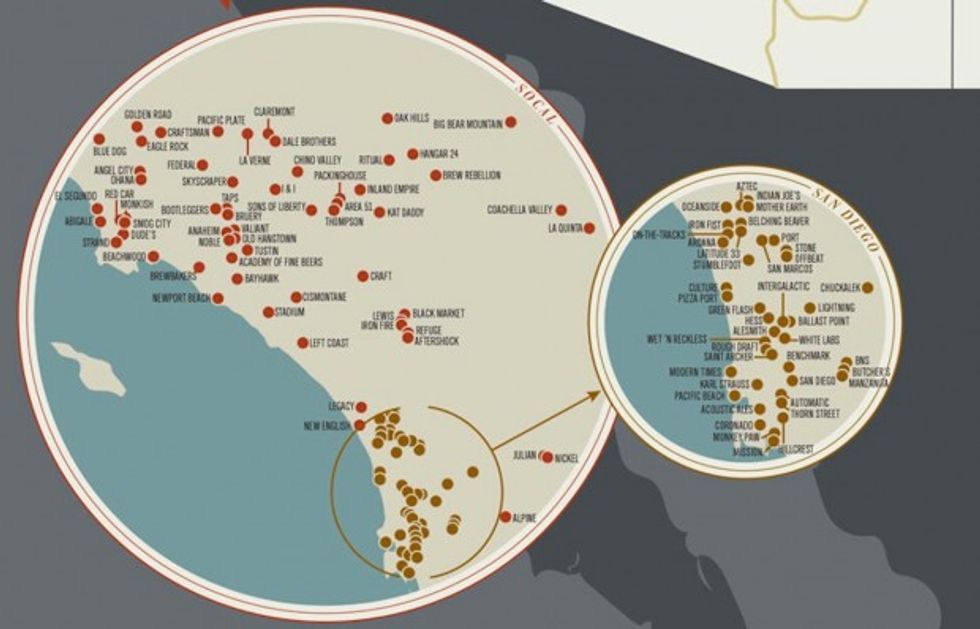 Image via Pop Chart Lab
...and the Northeast.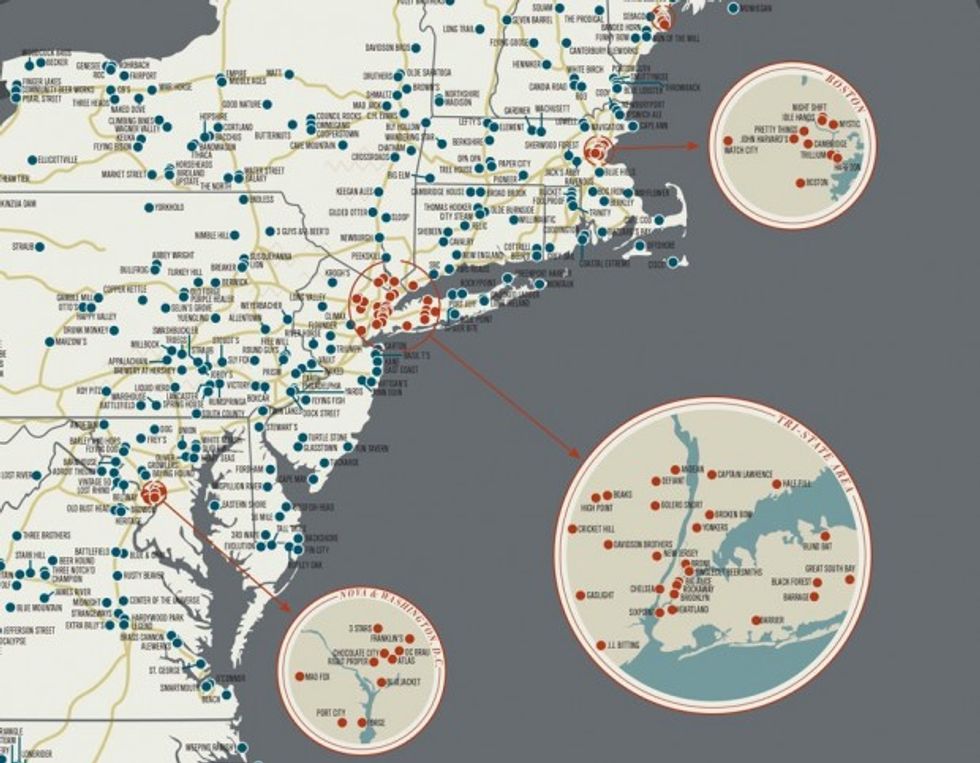 Image via Pop Chart Lab
But staying up-to-date is tough, as a new brewery opens practically every day in the U.S., the Wall Street Journal reported last summer.
According to the U.S. Census Bureau, the number of American breweries doubled between 2007 and 2012, and Mansfield noted that in the single year Pop Chart Lab has had a comprehensive chart, the chart has gone from 2,000 to more than 2,700 breweries listed.
While global brewing behemoth Anheuser-Busch InBev continues to gobble up brands, the state of craft brewing in the U.S. seems very, very strong.
Explore the full-sized 1,400-brewery map in the scrolling box below, and if you're still thirsty, check out Pop Chart Lab's even bigger map here.
—
Follow Zach Noble (@thezachnoble) on Twitter