FORT MEADE, Md. (AP) — The FBI says a person believed responsible for shootings along highways in the Baltimore-Washington area, including shots that damaged a National Security Agency building, is in custody.
In a statement, FBI spokeswoman Amy Thoreson says investigators believe the person in custody is responsible for shootings over the last two weeks along Maryland highways, including one near the Fort Meade Army installation which is home to the NSA. She says no other information was available early Wednesday.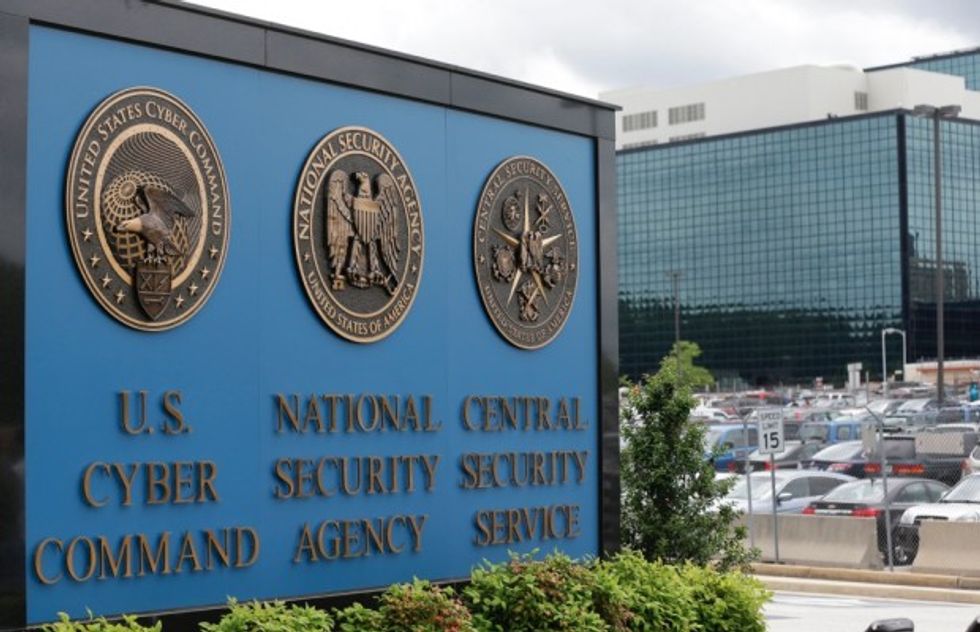 The FBI said it brought into custody Wednesday a suspect who is believe to have been involved in several shootings along Maryland highways within the last two weeks, including one that damaged an NSA building in Fort Meade, Maryland. (AP/Patrick Semansky)
U.S. Park Police say the NSA reported damage to a building near the Baltimore-Washington Parkway on Tuesday. Earlier, Maryland Transportation Authority Police investigated shots fired on the Inter-County Connector about 12 miles away. Police say one vehicle was hit, and one person was injured by broken glass.
Authorities wouldn't say if the NSA was targeted.