By refusing to consider the case brought before it, this week the Supreme Court maintained a lower appeals court's decision that allows a person's DNA to taken without consent, warrant or upon arrest and then used against them in criminal investigations.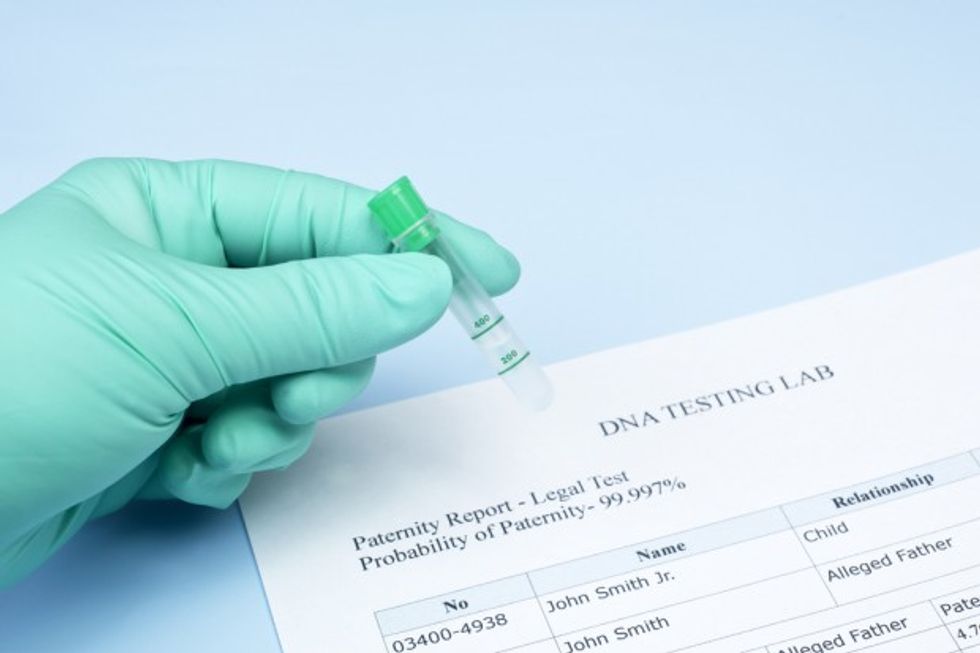 Photo credit: Shutterstock
The issue came to a head originally a few years go when Glenn Raynor was named a suspect in a rape case. Raynor refused to provide the authorities with a sample of his DNA.
After a voluntary meeting with police in which they did not have cause to arrest him, authorities took a swab of Raynor's chair afterward, obtaining his DNA without his knowledge or permission. This information was then used to convict him of the rape.
Byron Warnken, a professor at the University of Baltimore School of Law, argued that the police "violated Raynor's right to be free from unreasonable searches and seizures." Here's more from the university's website about Warnken's stance, which he offered before the Maryland Court of Appeals ruled 4-3 last year in favor of police being allowed to collect evidence in this manner:
Warnken argued that, even if police could surreptitiously take Raynor's sweat from their chair, they could not subject it to DNA analysis without a warrant issued by a neutral and detached judicial officer, and then only if there was probable cause to believe fruits, evidence or instrumentalities of a crime would be found in his DNA.

The state argued that Raynor abandoned his DNA. Warnken countered that the court had held, in two previous cases, that abandonment requires a volitional, intentional act and that Raynor's automatic and involuntary shedding of skin cells was not a volitional act.
Other's support Warnken's argument that the taking Raynor's DNA without his consent was a violation as well. Last month in its request that the Supreme Court hear the arguments (which was denied Monday), the Electronic Frontier Foundation wrote "genetic material contains a vast amount of personal information that should receive the full protection of the Constitution against unreasonable searches and seizures."
"As human beings, we shed hundreds of thousands of skin and hair cells daily, with each cell containing information about who we are, where we come from, and who we will be," EFF Senior Staff Attorney Jennifer Lynch said in a statement. "The court must recognize that allowing police the limitless ability to collect and search genetic material will usher in a future where DNA may be collected from any person at any time, entered into and checked against DNA databases, and used to conduct pervasive surveillance."
The minority dissenting opinion of the Maryland Court of Appeals was expressed as follows (via Ars Technica):
The Majority's approval of such police procedure means, in essence, that a person desiring to keep her DNA profile private, must conduct her public affairs in a hermetically sealed hazmat suit.... The Majority's holding means that a person can no longer vote, participate in a jury, or obtain a driver's license, without opening up his genetic material for state collection and codification.
Raynor is serving a 100-year sentence for the rape, which took place in 2006. In the appeal of his conviction a few years later, the Maryland Court of Appeals said that DNA collection and testing fingerprints is the the same as making observations of other identifying features, a news release from the university at the time Warnken was asking the Supreme Court to hear the argument stated.
"The Supreme Court held this year, 9-0, that even if the police validly seize a cell phone during an arrest, they may not go into that cell phone without a warrant because people have their entire lives in their phones," Warnken said in a statement. "If the Supreme Court denies certiorari in this case, a validly arrested person will have a greater expectation of privacy in his cell phone than a free citizen has in his DNA."
In 2013, the Supreme Court ruled that DNA swabs could be required upon arrest.
(H/T: Popular Science)
—
Front page image via Shutterstock.