A donor who is known for bankrolling Republican political candidates is embarking on an entirely new mission: helping the Kurds fight back against Islamic State militants.
Famed investor Foster Friess has been going back and forth between the Middle East and Washington D.C., in an attempt to rally politicians' support for the training of the "Peshmerga" — a body of militias comprised of Kurdish fighters, according to a Daily Beast report.
He's been asking leaders to authorize more training, to offer aid and to expand airstrikes, as he believes these actions will better equip the Kurds to thwart the Islamic State's advances.
Friess told the outlet that arming these fighters makes sense, as they are on the ground and battling against "ghastly evil."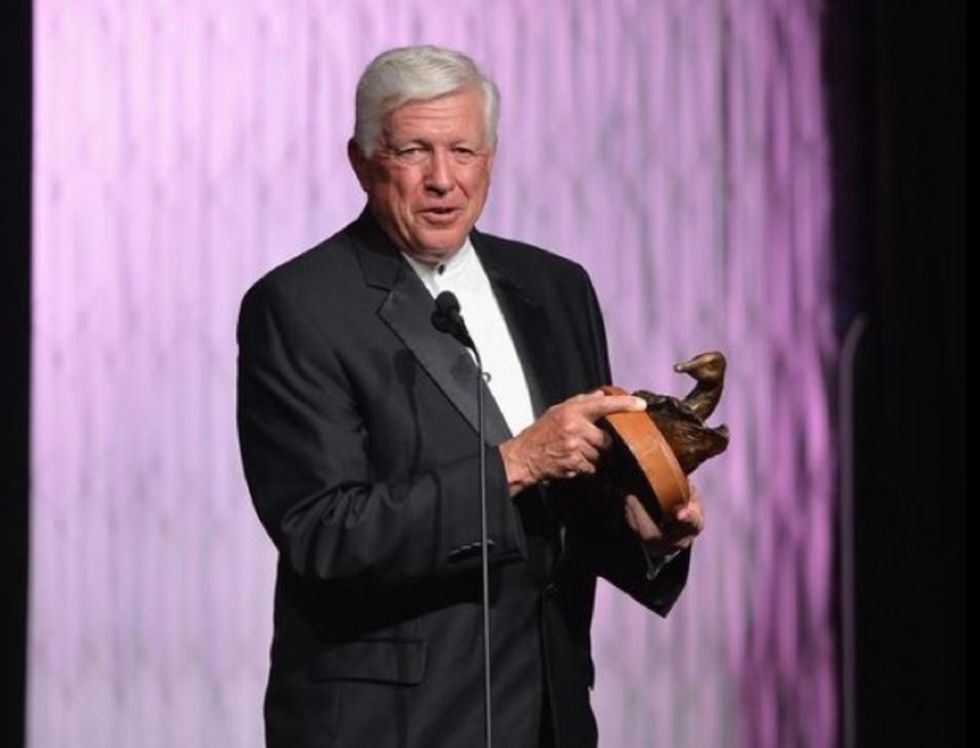 Philanthropist Foster Friess speaks on stage at the 22nd Annual Movieguide Awards Gala at the Universal Hilton Hotel on February 7, 2014 in Universal City, California. (Alberto E. Rodriguez/Getty Images)
"They are fighting our fight and we have treated them disgracefully in terms of the armaments we have provided," he told the Daily Beast. "Not only am I embarrassed to be an American, I'm actually ashamed."
Friess, who believes that the U.S. would make headway against the Islamic State by helping the Kurds, went to a Peshmerga military camp last November, where he saw first-hand the monumental impact that the Islamic State has had on the lives of so many.
"I had tears in my eyes to see the Yazidis ... as I passed out 5,000 blankets to them which our family had purchased from Turkey," he said. "To think they had to leave their homes and everything they owned and only had the clothes on their backs was indeed sad."
Some have speculated that Friess might dole out some of his massive fortune to help raise a private army to fight against the Islamic State, though he rejected that notion when asked by the Daily Beast.
"Do you realize the enormity of what it takes to defeat the enemy?" he said. "I'm not in the business of financing private armies."
For now, at least one element remains clear: Friess is committed to helping the Kurds battle the ever-virulent Islamic State.
Read more about Friess' battle against the Islamic State here.
TheBlaze published a profile on Friess back in 2012 when he was bankrolling Republican Rick Santorum's presidential campaign.
(H/T: Daily Beast)