In some ways it's an understandable thing.
You're a traffic reporter in the middle of a snowstorm. You've been behind the wheel since 4 a.m. warning folks about hazardous conditions. It's long since past breakfast time, and you're starving.
That's apparently what was on the mind of "Traffic Jam Jimmy" of Baltimore's WBFF-TV Thursday when his colleague Candace Dold introduced him during a live broadcast...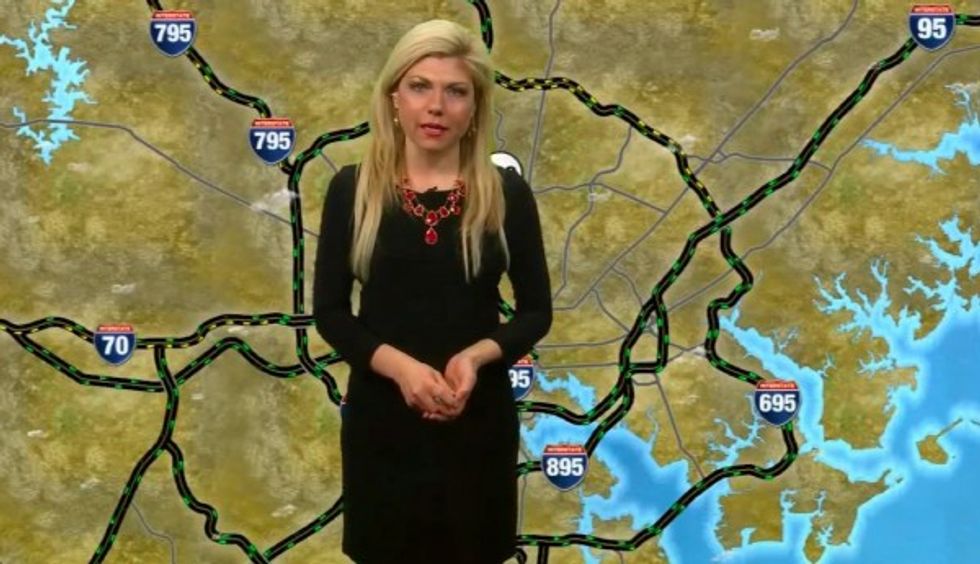 Image source: YouTube
...and cut right to the interior of Jimmy's car where a pair of cameras were recording everything.
Except he was at a McDonald's drive-thru — greeted by that friendly voice: "Hello. Please pull forward to the next speaker."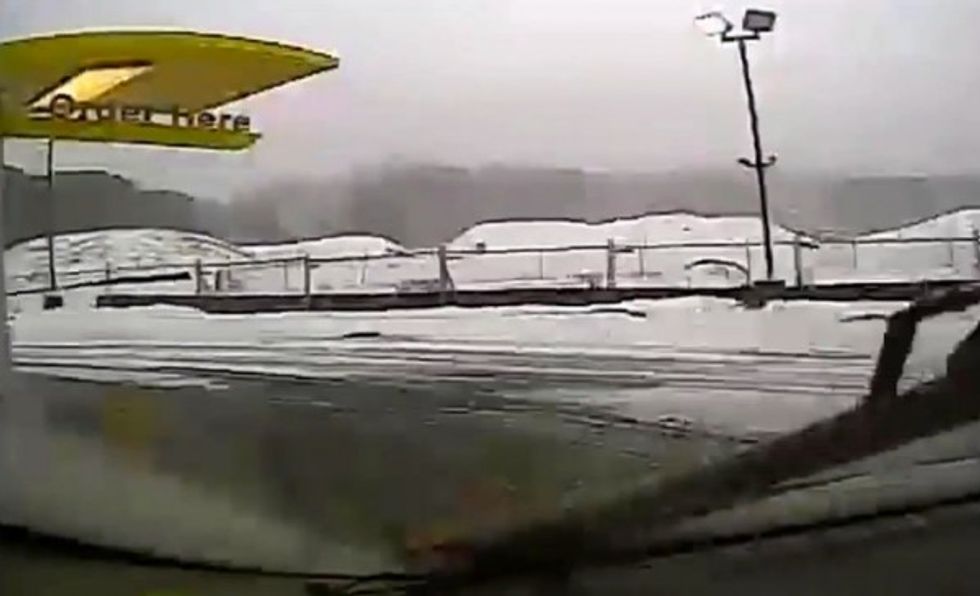 Image source: YouTube
"Hey, is it too early to get a fish sandwich?" Jimmy barked at the talking box. "Oh, next speaker. Hang on."
Then suddenly he realized he wasn't alone.
"Oh Candace, we live?" Jimmy asked.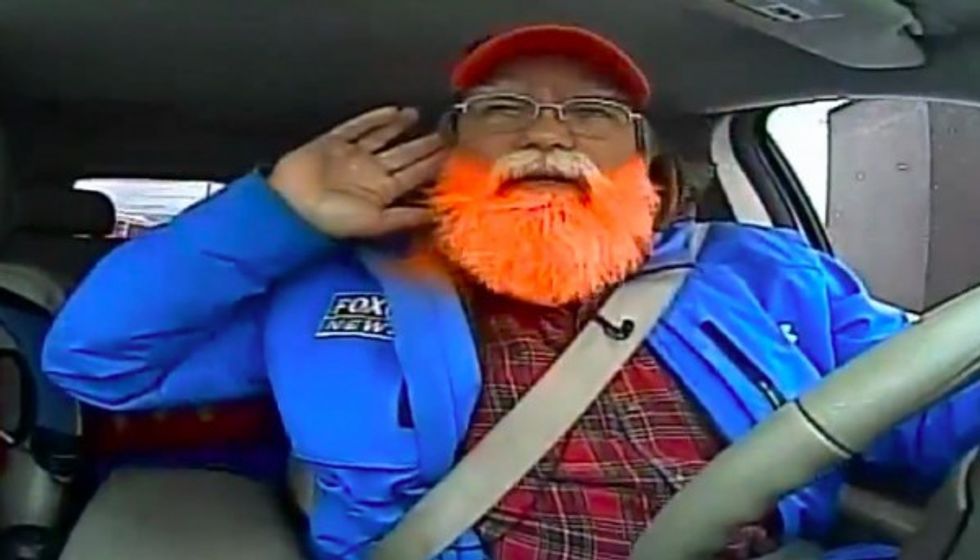 Image source: YouTube
"Whoops. Hey, I've been in the car since 4 o'clock. I'm starving," he added. "I'm just getting something real quick."
Having come this close to getting his face fed, there was no turning back — and he went right ahead with his order, requesting an Egg McMuffin and a medium black coffee after learning only breakfast options were available.
"I'll tell ya, folks. Stay put," Jimmy told viewers in an attempt to salvage his brief broadcast. "It's bad out here. I've been out since four. Stay put, folks, trust me."
He added, "I didn't know we were coming live, I'm sorry. Anyway, I'm hungry. So I'm gonna get a little something to eat. They expect you to work for eight hours in the car, you gotta eat...Alright, anyway, don't tell the boss I did this."
Chuckles from Dodd, as well as some in the background, seemed to indicate Jimmy's miscue was forgivable.
(H/T: Red Alert Politics; For the Win)
—
Follow Dave Urbanski (@DaveVUrbanski) on Twitter