The elders at City Church, a large evangelical church in San Francisco, have revealed that they are overturning a membership requirement that gays and lesbians remain celibate if they wish to join the house of worship, describing the recent policy change in a letter dated March 13, 2015.
That note, penned by Senior Pastor Fred Harrell Sr. on behalf of the board, details the nine-month process that elders went through before deciding to embrace openly gay members, claiming that members of the LGBT community who attend City Church "desire to follow Jesus, and are eager to live faithfully to the gospel and desire spiritual growth."
The text goes on to claim that the church's requirement that celibacy is the recommended course for gays and lesbians was anything but beneficial and that it required a rethinking of the issues at hand.
Image credit: Shutterstock
"Our pastoral practice of demanding life-long 'celibacy,' by which we meant that for the rest of your life you would not engage your sexual orientation in any way, was causing obvious harm and has not led to human flourishing," the letter reads. "In fact, over the years, the stories of harm caused by this pastoral practice began to accumulate."
City Church elders said that reflecting on the old celibacy policy has left them feeling as though it is "not necessarily the way of the gospel."
As for membership, the church has traditionally not allowed gays to join if they were "unwilling or unable" to practice celibacy — a policy that it now plans to abandon, as the pastor wrote that there are a multitude of scholarly opinions that are in conflict with one another on the issue.
"Given the status and variety of these opinions, what has become clear to us is that there is no longer clear consensus on this issue within the evangelical community," the letter reads.
Despite ideological disagreement between elders and pastors at the church, the elders said everyone there believes they must journey through the issue together, opt for inclusion and explore how the Bible requires believers to deal with the LGBT community, the letter proclaims.
Two board members resigned, seemingly out of disagreement with the changes unfolding there.
"If Jesus were the pastor of City Church, what would he say to the people who are asking if they can belong?" the letter rhetorically asks. "As we consider the life of Christ, his example of love, his call to embrace the outsider and cast down, and his patience with those earnestly seeking him, what is a Christ-like response?"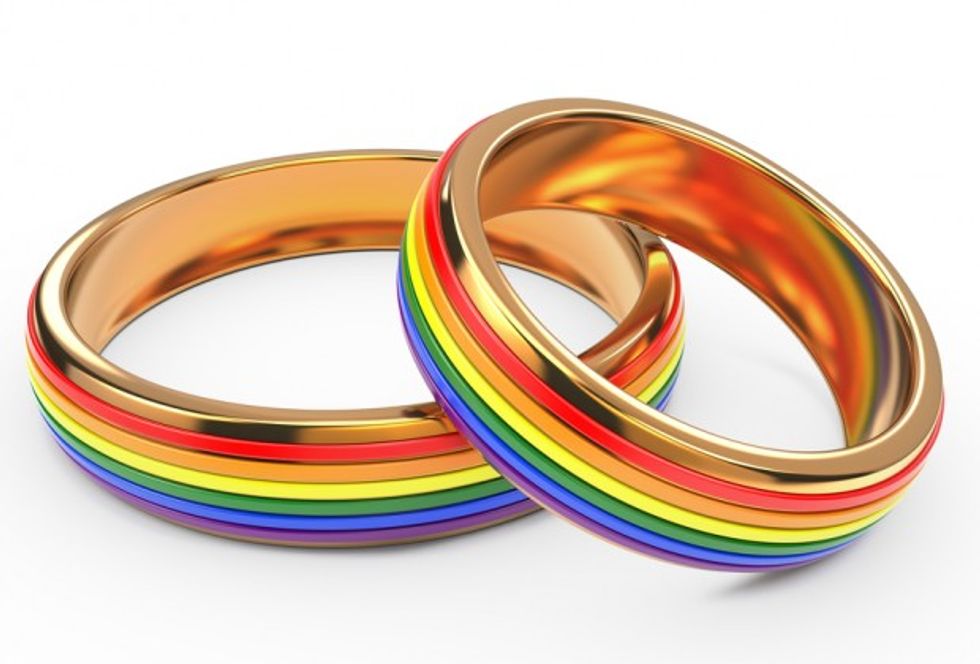 Photo credit: Shutterstock
The letter concludes by noting that City Church maintains the openness it has aways had to everyone who wants to learn about Christ, but that it will no longer "discriminate based on sexual orientation and demand lifelong celibacy as a precondition for joining." The church, though, will mandate chastity for anyone who isn't married.
Harrell said that City Church isn't trying to change peoples' minds and simply wants to serve anyone who wishes to attend.
"We want to talk about this difficult subject in healthy, responsible, biblical, and even personal ways," the letter reads. "As a church that is 18 years old, with a diversity of opinion on everything, I believe we can do this."
Read the letter in its entirety here.
City Church, which the Christian Post described as "San Francisco's largest evangelical megachurch," is a member of the Reformed Church in America.
(H/T: Christian Post)
--
Front page image via Shutterstock.com