California prisons are going to start providing free condoms to inmates through vending machines, even though sex between prisoners is illegal.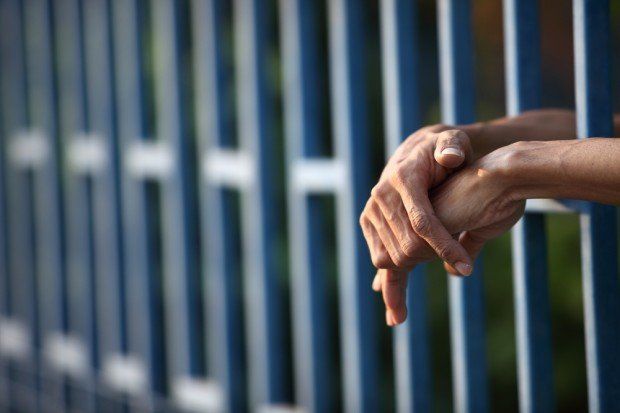 Photo credit: Shutterstock
The controversial move is to help prevent the spread of sexually transmitted diseases, but even some inmates are not on board with it.
"I'm definitely not comfortable with it being here," an inmate who was not named told KPIX-TV.
"I don't believe there's any way we should have a reason to access it," another person in prison told the news station.
San Francisco Sheriff Ross Mirkarimi told KPIX that the jails in his county started a program in the 1980s to provide condoms and have seen its success.
"The prevalence of HIV and AIDS and hepatitis and STDs is higher in county jails but we have contained it for some years and we're starting to see the population go down," Mirkarimi said, adding that for such a program to move to prisons in the state is "long overdue."
Matt Freeman, San Francisco Sheriff's Department chief, told KPIX that they have to be careful about "sending mixed messages."
The law to provide condoms in prison was signed in 2014 and will be rolled out over the next five years. The law requires the "nonadministrative cost" of the program, like the vending machines and condoms, to be paid for with donations and allows "the department to decline to implement the program at a prison after specifying the reason in an addendum to the comprehensive plan if the department demonstrates that implementation of the program at a particular prison would be unsafe."
Watch this report about the new state-wide program: