A Missouri mother has pulled her 6-year-old son out of school after he's gotten lost not once, not twice, but four times on his way home.
They live so close to Larimore Elementary School that Azoria Moralez's son is supposed to walk. Instead, he keeps getting put on a bus.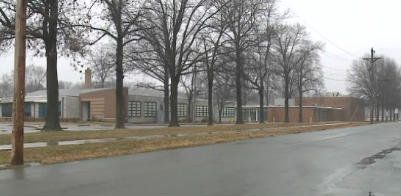 Larimore Elementary School is seen in Hazelwood, Missouri. (Image source: KMOV-TV)
"You can look out my other window and see the school. That's how close we are," Moralez told KMOV-TV.
The first time it happened was last year, when her son was in kindergarten. Recalling one specific instance, Moralez said, "He ended up on the bus, the furthest bus, from the school."
The little boy was finally located, but Moralez's mother called the police.
A spokesman for the Hazelwood School District told KMOV the problem isn't a matter of putting him on the wrong bus, but of the bus driver not sticking to the correct route.
"We are working with the family to make sure this does not occur again," the spokesman said.
For now, Moralez has been keeping her son at home and tutoring him to make sure he doesn't fall behind. But the situation is far from solved: Moralez said she got a letter from the school saying how she would have to go to family court if she doesn't let him go back to school.
Her response?
"Take me to court because he's not going back."
Moralez has tried to transfer her son to a different school but said she's had problems contacting anyone at Larimore Elementary School to make it happen.
"I don't who to talk to now to get him transferred. Nobody's returning my calls," she said.
(H/T: KMOV-TV)
–
Follow Jon Street (@JonStreet) on Twitter