WASHINGTON (TheBlaze/AP) — A United Airlines spokesman says a flight headed from Washington, D.C., to Denver had to return to Dulles International Airport Monday night after a passenger failed to comply with crew instructions.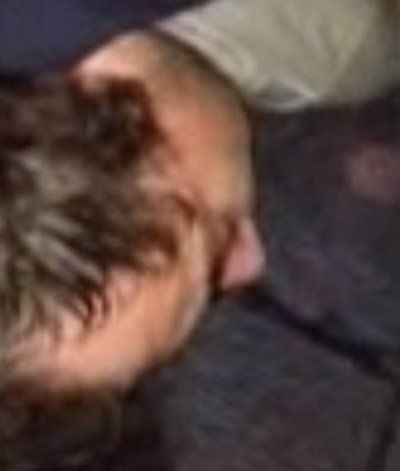 The man involved in the disturbance has not been formally identified, but he was taken off the plane and to the hospital for evaluation. (Image source: YouTube)
Spokesman Luke Punzenberger said in an emailed statement that Flight 1074 returned after takeoff. He said local law enforcement met the aircraft at the gate and detained the passenger. His statement did not provide further details about what happened on board the Boeing 737.
One of the pilots though told ABC News that the man ran toward the locked cockpit and was restrained by passengers. KMGH-TV specified that the incident occurred at 8:40 p.m.
ABC News later added that a passenger on the plane said the man said "jihad" while being restrained.
"One held his feet and the other one kind of laid on top of him and then the flight attendants went and got some plastic restraints for his arms," Donna Tellam said, according to ABC. "At one point when his head was down he said there were jihadists in the cargo hold and he did say jihad a couple times."
There's an even clearer image reportedly showing the man being restrained posted onto Imgur.
Video said to be of the incident posted to YouTube by Olivier Kammerer (iLL_D on Reddit) begins with a man being held face-down on the plane's aisle floor.
"I'm fine," the man said in the video, sounding as if he was weeping. "I'm sorry. I'm so sorry."
"Don't move, OK?" the man holding his head down ordered. "We're gonna get you off this plane, buddy. We're gonna get you off this plane."
The man appeared to become even more agitated when ground law enforcement boarded the plane to take him off.
Check it out:
Airport spokeswoman Kimberly Gibbs said the passenger was taken to a local hospital for evaluation. She said she did not know what happened on the flight.
Gibbs said early Tuesday that the flight was preparing to take off again for Denver International Airport.
(H/T: Reddit)
—
This story has been updated to include more information and to correct an error.