On the heels of Israeli Prime Minister Benjamin Netanyahu's election victory, the State Deapatment on Wednesday would not rule out a possible change to the United States' historical defense of Israel at the United Nations.
Asked Wednesday if the United States will "continue to be Israel's protector at the U.N.," State Department spokeswoman Jen Psaki was less than definitive.
"We are not going to prejudge any steps, any decision about what the United States might do at the U.N.," she said.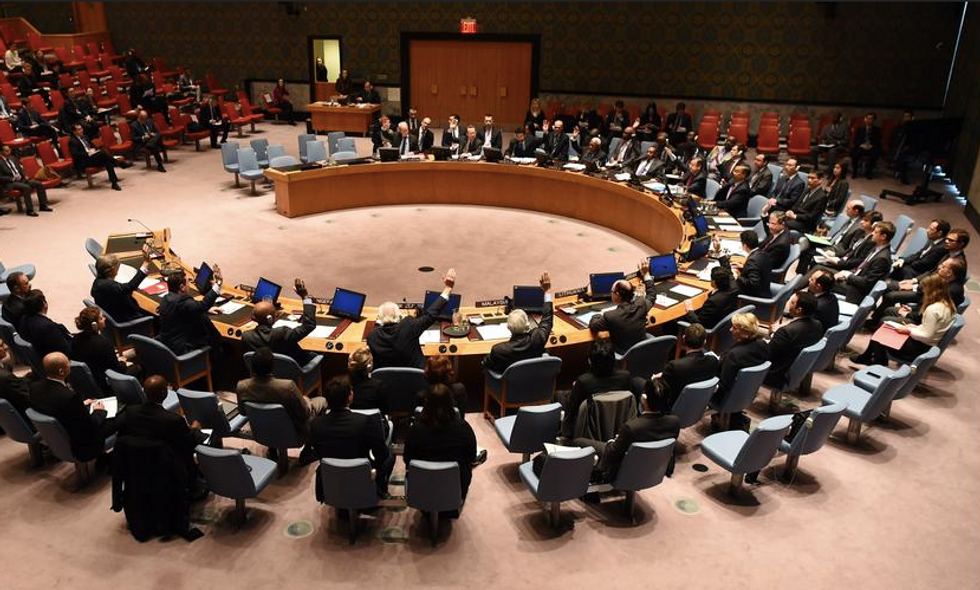 AFP/Don Emmert
Israel has faced a number of hostile efforts at the U.N., including efforts to prosecute Israeli officials in the International Criminal Court and efforts to recognize a Palestinian state without providing a say for Israel.
"Previously, we've made clear our opposition to Palestinian efforts to join the statute of the ICC, which does nothing to further the aspirations of the Palestinian people," Psaki said. "We still believe obviously that a negotiation between the two parties is the preferred outcome but will continue to discuss these issues moving forward."
Asked specifically whether the United States would veto a U.N. Security Council resolution to recognize a Palestinian state, Psaki repeated, "We are not going to pre-judge what we would do if there is a UN action."
On the eve of his re-election, Netanyahu said he would not recognize a Palestinian state if voters gave him another term.
A reporter pressed Psaki: "So you are leaving open the possibility that the United States, that this administration would not use its veto to protect Israel from a Security Council resolution that the Israeli government thinks is harmful to its country?"
Psaki was still unclear.
"The prime minister's statement calls into question his commitment to a two-state solution. I think we all agree on that point," Psaki said. "That doesn't mean we've made a decision about changing our decision with respect to the UN. I have nothing to outline for you on that today."