Most Americans' perfect presidential candidate is someone who's willing to change most of President Barack Obama's policies, according to a new CNN/ORC poll.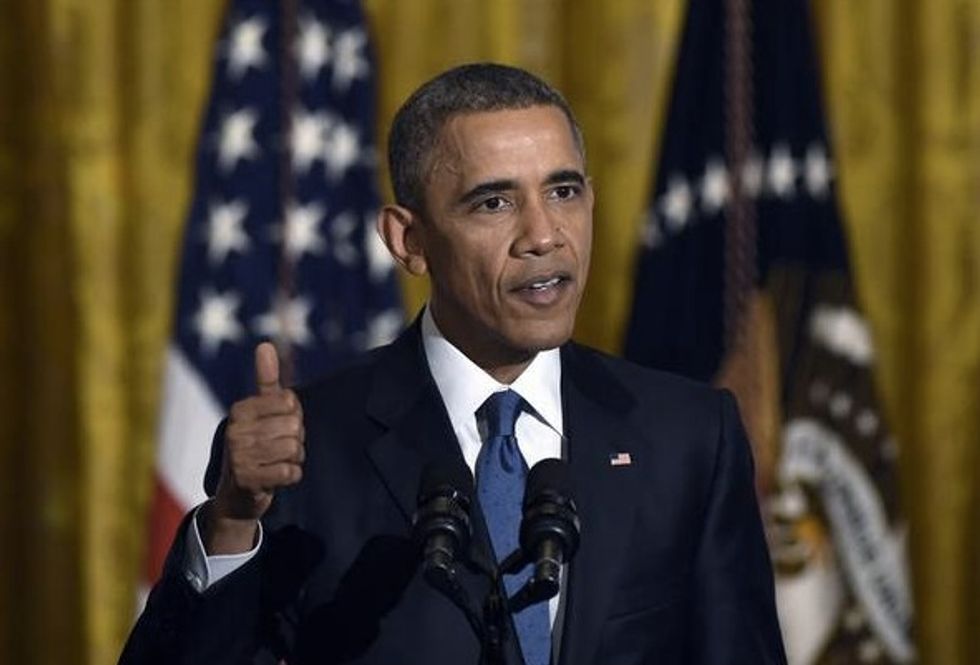 President Barack Obama speaks in the East Room of the White House in Washington, Friday, March 20, 2015. (Image source: AP/Susan Walsh)
More from CNN about the poll results:
Three statements generated wide-reaching support. Fifty-nine percent of Americans say they'd like a candidate who has been in the public eye as a political leader for many years over one who's new to the political scene. Further, 59% say they prefer a candidate with executive experience over one who's worked as a legislator, and 57% say their perfect Obama successor would change most of the policies enacted by Obama's administration.
Another telling stat: Only 41% of respondents want a candidate who will keep most of Obama's policies, the poll found.
By political party, the numbers are not surprising: 94% of Republicans want a candidate who will change most of Obama's policies; 77% of Democrats want a candidate who will keep most of Obama's polices while 22% side with the poll respondents from the GOP.
With respect to the perfect candidate's religious views as they relate to public policy, the poll found that most Americans want someone in the White House who governs without the influence of religion (56%). Only 42% of respondents want a candidate whose policy is influenced by religion.
Further on this point, 61% of Republicans and 62% of conservatives prefer a candidate whose policymaking is influenced by religion; 62% of Democrats and 82% of liberals want the opposite in their perfect candidate. Independents mirror the view of Democrats in regard to this point.
More from CNN:
There's also a wide age break on religion's role in policy, mirroring the overall demographic trend in the U.S. away from organized religion. Seventy percent of those under age 35 say their ideal candidate wouldn't use religion to make policy decisions, while a majority of those over age 65 (53%) think religious views should drive policy.

The CNN/ORC International poll was conducted by telephone March 13-15 and included interviews with 1,009 adult Americans. Results for the full sample have a margin of sampling error of plus or minus 3 percentage points.
—
Follow Dave Urbanski (@DaveVUrbanski) on Twitter