Tired of having to unlock your Android-powered phone every time you want to use it, even if it hasn't left your hand since the last time you used it?
LG's new smart phone, the LG G2, is on display, during a global launch event in New York, August 7, 2013. The G2 is the first globally available handset to boast Qualcomm's lightning-quick Snapdragon 800 processor for all models and providers, and also sports a 13-megapixel camera, runs Android 4.2.2, has a vivid 1080p HD display and last, uncommonly, its volume and power buttons are located on the phone's back side. (Photo credit: EMMANUEL DUNAND/AFP/Getty Images)
Google has reportedly developed a new feature, called on-body detection, that can keep your smartphone unlocked as long as it remains in your hand or pocket. The moment you set the phone down, however, it will lock again, the Daily Mail reported.
By that logic, though, if you set your phone down and someone else swoops by and picks it up, it would unlock just the same as if you, the actual owner, had picked it up again. A similar scenario would be if you hand you phone to someone else (to let them type in their contact information, for example). In that, the phone would remain unlocked.
Remember: It's not able to detect who is holding it – just that someone is holding it.
On-body detection works by using accelerometers built into the phones. Google hasn't confirmed the feature yet but the blog Android Police and several regular users have reported it showing up on their devices.
Android users already have the ability to "face unlock" their phones, a security feature similar to Apple's TouchID, which lets users program their phones to unlock by using facial recognition software.
Not a fan of allowing technology to recognize your unique facial features or biometric, that's fine. You can still opt to use the traditional password to unlock your phone. But if you're an Android user who thinks all this sounds pretty cool but you're having problems enabling it on your device, just be patient. As Android police reported, the new feature appears to be one Google is rolling out slowly, but surely.
Whenever the feature is available on your device, here are the three screens you'll need to navigate: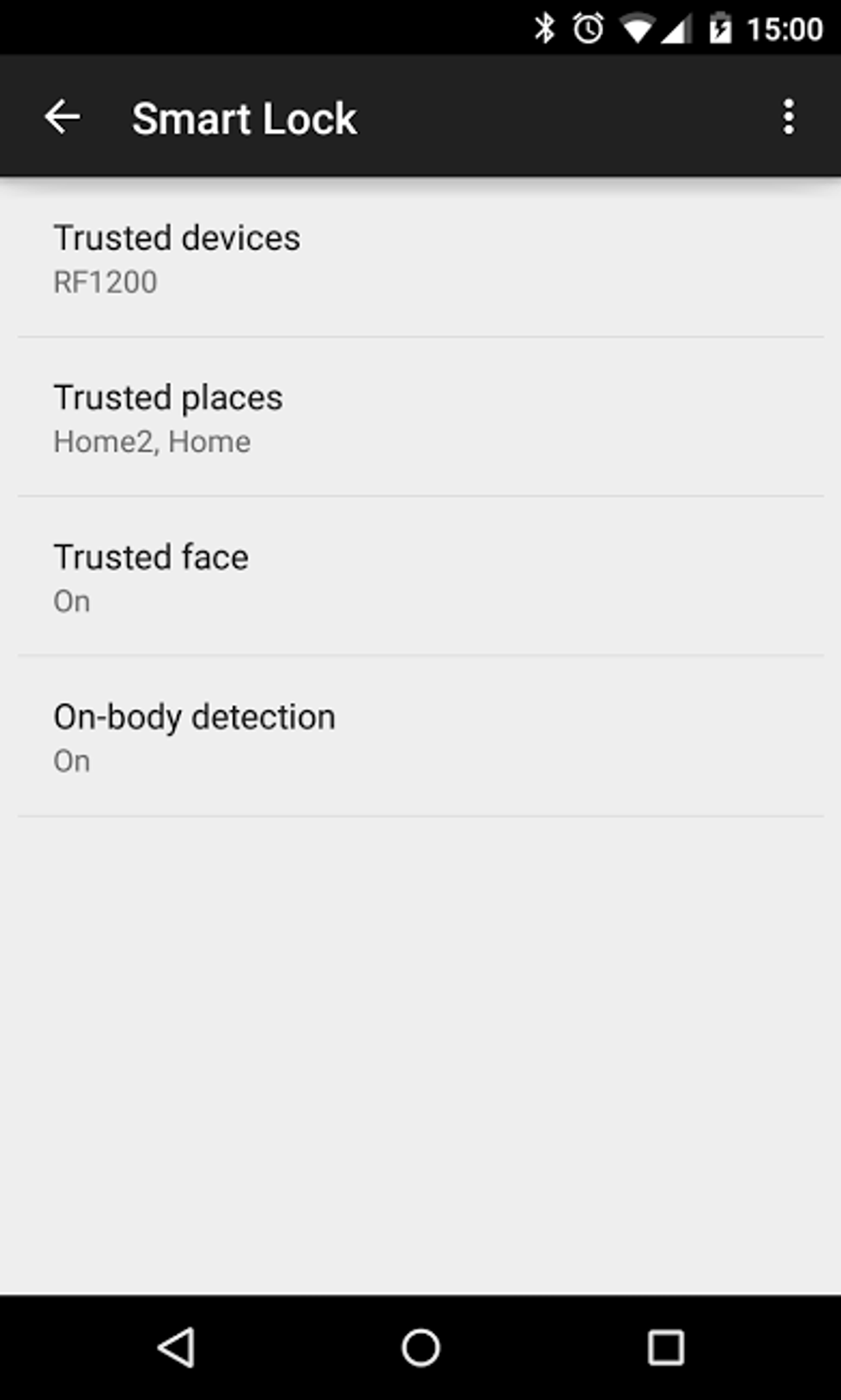 Image source: Google via Android Police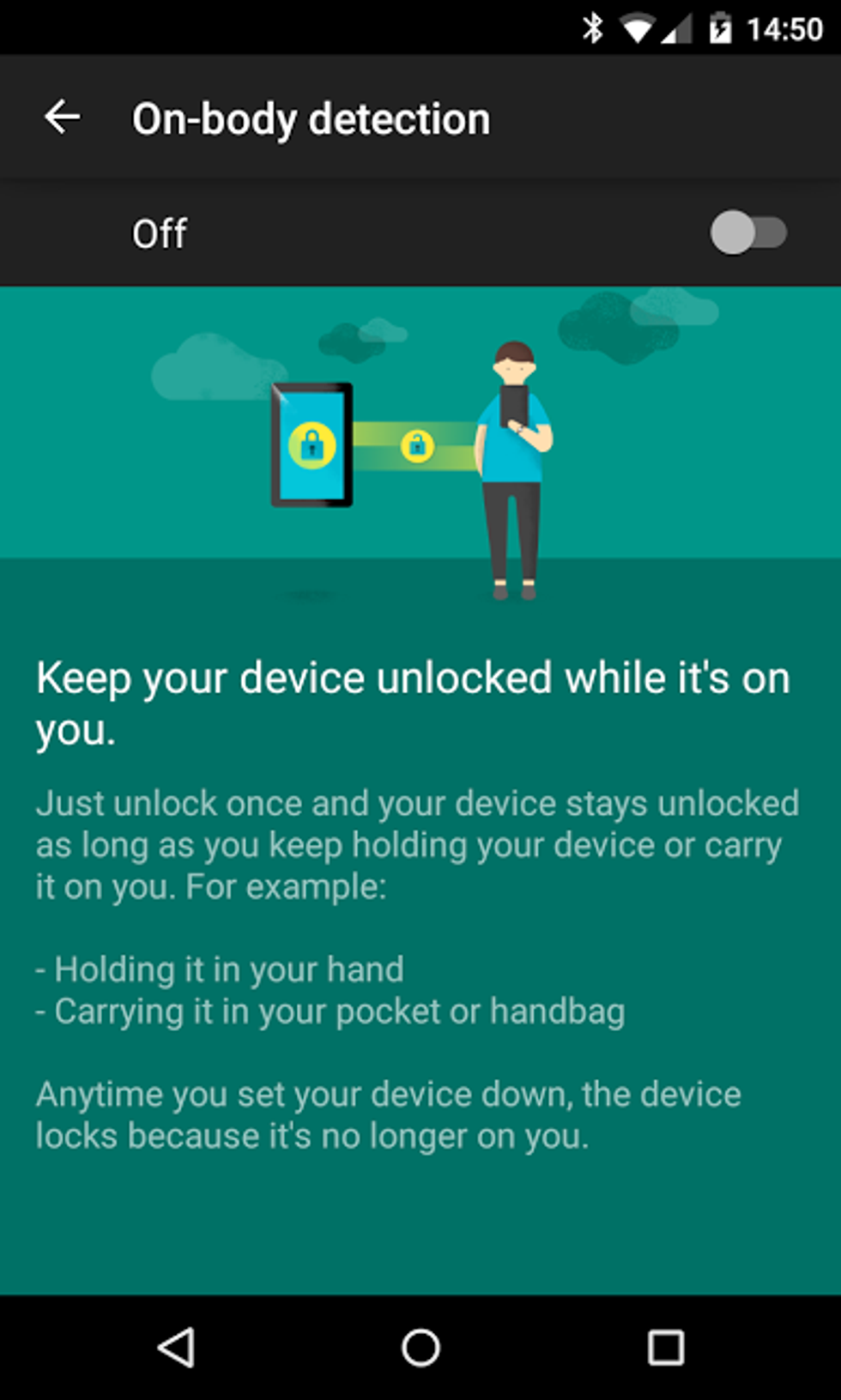 Image source: Google via Android Police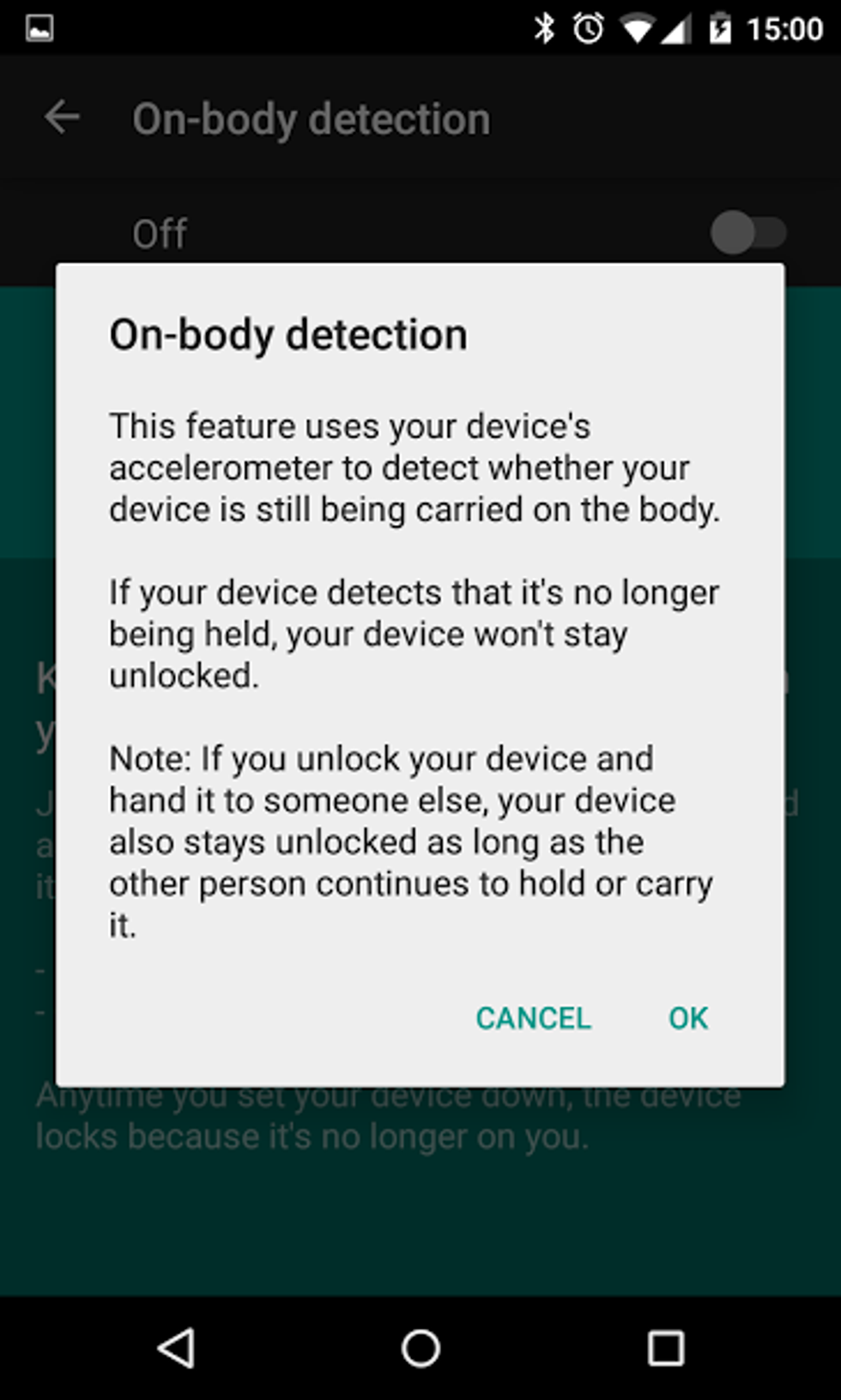 Image source: Google via Android Police
(H/T: Daily Mail)
–
Follow Jon Street (@JonStreet) on Twitter