Recently-announced Republican presidential candidate Ted Cruz has come under fire for possessing some of the same credentials as President Barack Obama when Obama sought the presidency. Namely, they were both first-term senators when they launched their presidential campaigns.
But during an interview with Glenn Beck on Tuesday, Cruz said it is inaccurate to compare him to Obama.
"Number one, there's a real difference in my tenure in the Senate and Obama's tenure in the Senate," Cruz said. "In his time in the Senate, he was a back-bencher who did not engage in a lot of issues of consequence. ... I've been in there on issue after issue. I've been leading the fight to stop Obamacare, to stop amnesty, to stop the debt that is crushing our kids and grandkids, to defend our constitutional rights."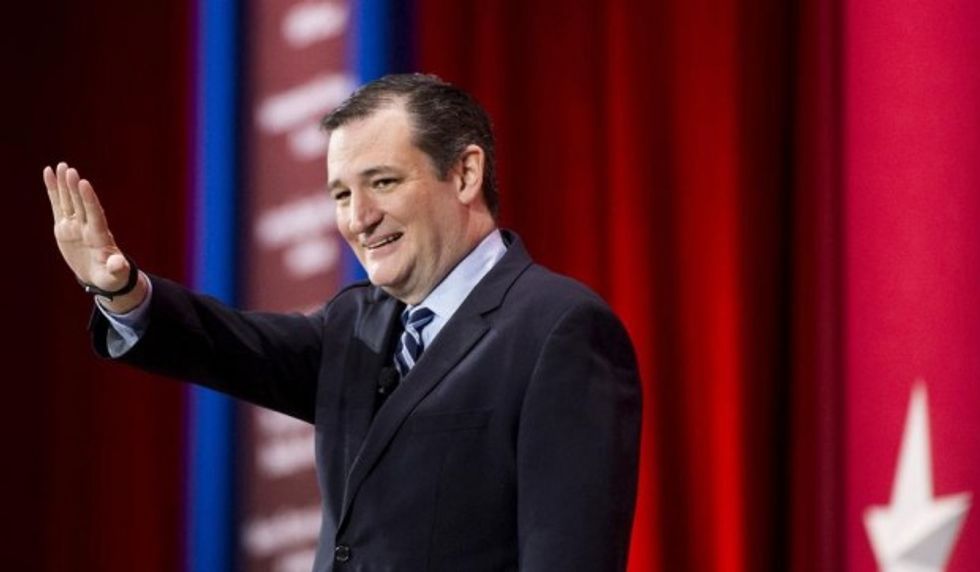 UNITED STATES - FEBRUARY 26: Sen. Ted Cruz, R-Texas, speaks at CPAC in National Harbor, Md., on Feb. 26, 2015. (Bill Clark/CQ-Roll Call,Inc.)
Cruz also highlighted the difference in their experience before becoming United States senators.
"Unlike Barack Obama, I wasn't a community organizer before I came," Cruz said. "I spent five and a half years as a solicitor general of Texas, representing Texas in front of the Supreme Court. And we won some of the biggest victories in the country defending conservative principles, whether it was the Ten Commandments, the Pledge of Allegiance or standing up to the World Court and defending U.S. sovereignty, and winning."
Cruz said he hopes to assemble the "old Reagan coalition," which he said includes conservatives, Libertarians, evangelicals, Reagan Democrats, young people and Hispanics, in order to win the presidency.
"If we're going to win, we have to appeal to the shared values that bring together courageous conservatives across this country," he remarked. "I think that's the path to victory."
[mlbvideo content_id=53075583]
The full episode of The Glenn Beck Program, along with many other live-streaming shows and thousands of hours of on-demand content, is available on just about any digital device. Click here to watch every Glenn Beck episode from the past 30 days for just $1!