The Princeton Review, a popular test preparation company, took a swing at Taylor Swift in one of their practice exams — but there was just one problem.
The company actually misquoted Swift's song "Fifteen" for their SAT practice test before knocking the popular singer for the lyric's supposedly bad grammar.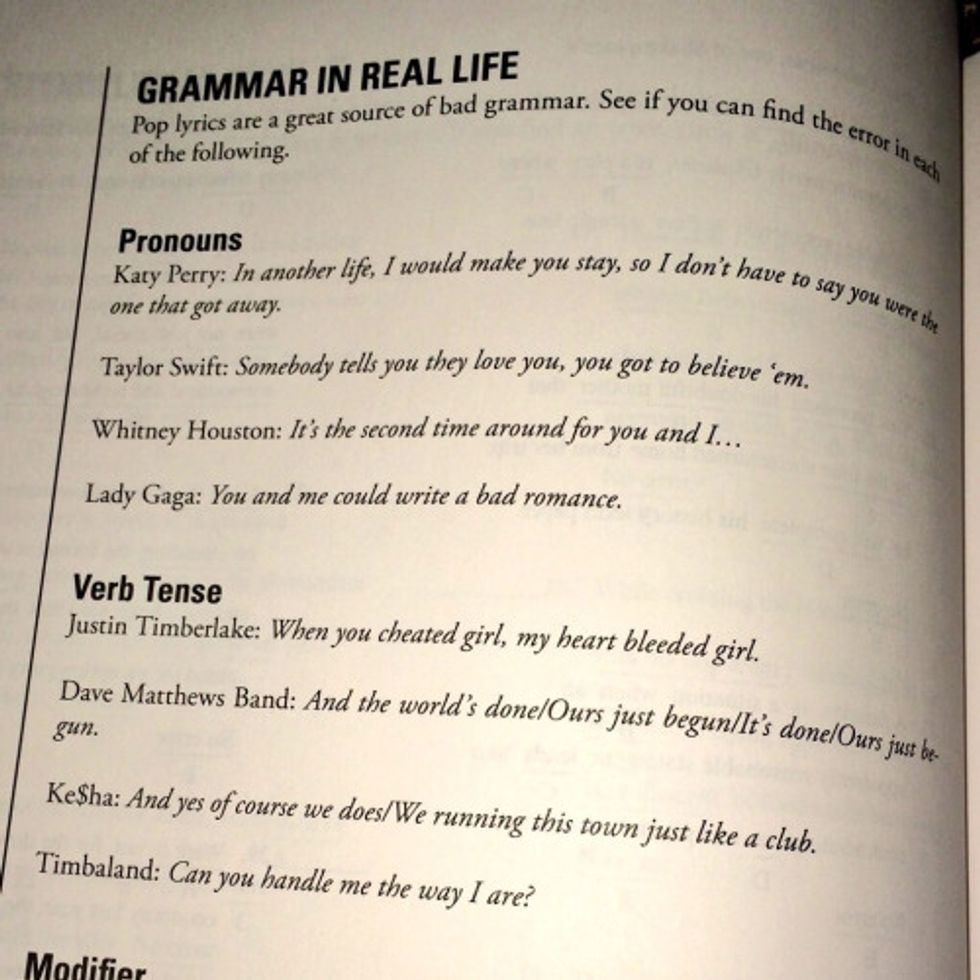 Image source: Tumblr / Taylor Swift
The question on the test quoted Swift singing, "Somebody tells you they love you, you got to believe 'em." The song actually reads, "Somebody tells you they love you, you're gonna believe them."
As The Hollywood Reporter notes, the latter lyric is grammatically sound (except for Swift singing "gonna" versus "going to").
Swift responded to the mess on her popular Tumblr page after a fan drew her attention to it.
"Not the right lyrics at all pssshhh," she wrote. "You had one job, test people. One job."
(H/T: The Hollywood Reporter)
—
Follow Oliver Darcy (@oliverdarcy) on Twitter