If you had a disease and your doctor knew about it, you would expect that doctor to tell you, right?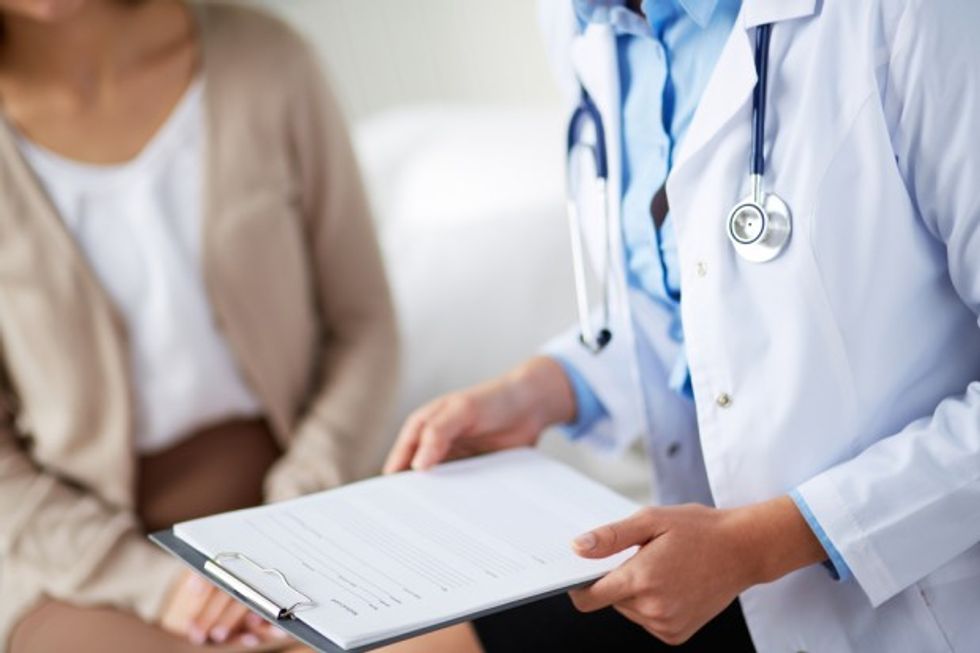 The Alzheimer's Association reports that not all doctors are telling patients of their diagnosis. (Photo credit: Shutterstock)
It turns out that 55 percent of patients diagnosed with Alzheimer's disease say they were not told of their condition by their doctor, according to the Alzheimer's Association's 2015 Alzheimer's Disease Facts and Figures report.
"These disturbingly low disclosure rates in Alzheimer's disease are reminiscent of rates seen for cancer in the 1950s and 60s, when even mention of the word cancer was taboo," Beth Kallmyer, vice president of constituent services for the Alzheimer's Association, said in a statement.
Nowadays, more than 90 percent of people with common types of cancers are told about their diagnosis by doctors.
"It is of utmost importance to respect people's autonomy, empower them to make their own decisions and acknowledge that people with Alzheimer's have every right to expect truthful discussions with their physicians," Kallmyer said. "When a diagnosis is disclosed, they can better understand the changes they are experiencing, maximize their quality of life, and often play an active role in planning for the future."
According to the Alzheimer's Association, one of the most cited reasons doctors have for not informing patients of an Alzheimer's diagnosis is concern that it will cause the patient emotional distress.
"Based on the principles of medical ethics, there is widespread agreement among health care professionals that people have the right to know and understand their diagnosis, including Alzheimer's disease," Dr. William Klunk, chair of the Alzheimer's Association Medical and Scientific Advisory Council, said in a statement. "The findings from this report shine a light on the need for more education for medical students and practicing health care providers on how to effectively make and deliver an Alzheimer's diagnosis."
The news release from the Alzheimer's Association about the finding cites several studies that note the benefit of informing patients about their diagnosis. Cynthia Guzman, a nurse, told the Wall Street Journal she was glad to at least know about what was going on with her brain when she was diagnosed with the disease in 2011.
"It had a name and I could go home and look it up on the computer and read about it," Guzman said.
There are currently about 5.3 million Americans with Alzheimer's, and the association reports that an additional half a million people 65 years old and older will be newly diagnosed this year.
Overall, the disease is the most expensive for society with estimates for 2015 hedging up to $226 billion, $152 billion of which is paid for through Medicare and Medicaid, according to the Alzheimer's Association.
—
Front page image via Shutterstock.