The Library of Congress inducted 25 new titles spanning from 1890 to 1999 into its National Recording Registry Wednesday.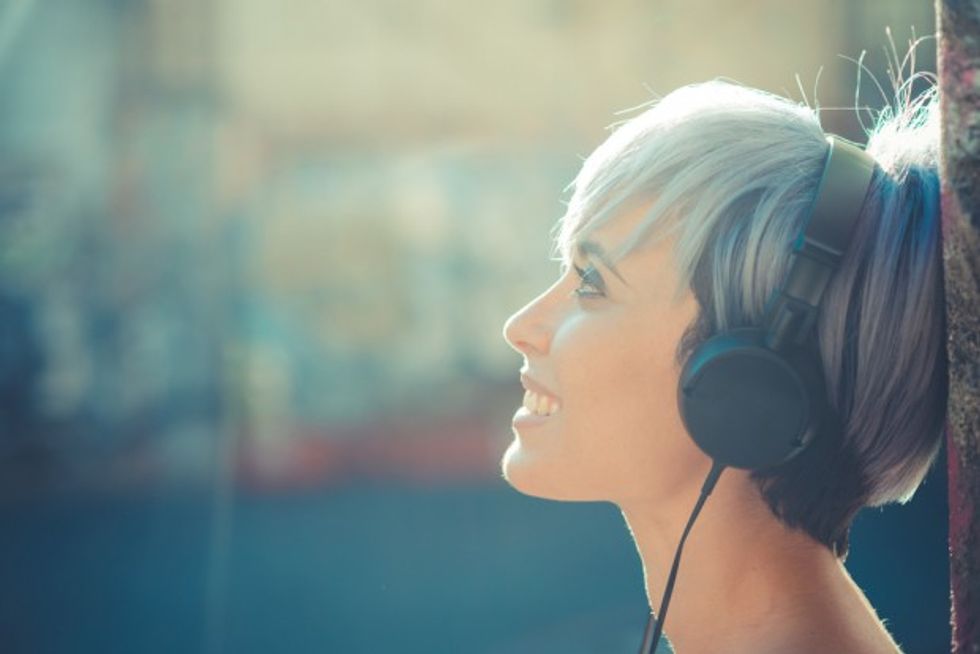 Photo credit: Shutterstock
Each year the library chooses recordings that are "culturally, historically or aesthetically significant" to be preserved in the registry for posterity.
Some of the unforgettable tunes being archived this year include "Ac-Cent-Tchu-Ate the Positive" from Johnny Mercer in 1944, Baez's first solo album, The Righteous Brothers' "You've Lost That Lovin' Feelin'" and Steve Martin's "A Wild and Crazy Guy" comedy album, which broke new ground in the 1970s as Martin broke out of formulaic jokes and punchlines for less predictable humor.
Upon hearing of his archive-worthy achievement, Martin deadpanned: "I could not be more proud of this honor. This means the record was probably funny."
"Congress understood the importance of protecting America's aural patrimony when it passed the National Recording Preservation Act 15 years ago," Librarian of Congress James Billington said in a statement. "By preserving these recordings, we safeguard the words, sounds and music that embody who we are as a people and a nation."
Here's the full list starting with the oldest recording being preserved with some examples of the sounds:
The Vernacular Wax Cylinder Recordings at University of California, Santa Barbara Library (c. 1890-1910)
The Benjamin Ives Gilman Collection, recorded at the 1893 World's Columbian Exposition at Chicago (1893)
"The Boys of the Lough"/"The Humours of Ennistymon" (single)—Michael Coleman (1922)
"Black Snake Moan"/ "Match Box Blues" (single)—Blind Lemon Jefferson (1928)
"Sorry, Wrong Number" (episode of "Suspense" radio series, May 25, 1943)
"Ac-Cent-Tchu-Ate the Positive" (single)—Johnny Mercer (1944)
Radio Coverage of President Franklin D. Roosevelt's Funeral—Arthur Godfrey, et al. (April 14, 1945)
"Kiss Me, Kate" (original cast album) (1949)
"John Brown's Body" (album)—Tyrone Power, Judith Anderson, and Raymond Massey; directed by Charles Laughton (1953)
"My Funny Valentine" (single)—The Gerry Mulligan Quartet featuring Chet Baker (1953)
"Sixteen Tons" (single)—Tennessee Ernie Ford (1955)
"Mary Don't You Weep" (single)—The Swan Silvertones (1959)
"Joan Baez" (album)—Joan Baez (1960)
"Stand by Me" (single)—Ben E. King (1961)
"New Orleans' Sweet Emma Barrett and her Preservation Hall Jazz Band" (album)—Sweet Emma and her Preservation Hall Jazz Band (1964)
"You've Lost That Lovin' Feelin'" (single)—The Righteous Brothers (1964)
"The Doors" (album)—The Doors (1967)
"Stand!" (album)—Sly and the Family Stone (1969)
"Lincoln Mayorga and Distinguished Colleagues" (album)—Lincoln Mayorga (1968)
"A Wild and Crazy Guy" (album)—Steve Martin (1978)
"Sesame Street: All-Time Platinum Favorites" (album)—Various (1995)
"OK Computer" (album)—Radiohead (1997)
"Songs of the Old Regular Baptists" (album)—Various (1997)
"The Miseducation of Lauryn Hill" (album)—Lauryn Hill (1998)
"Fanfares for the Uncommon Woman" (album)—Colorado Symphony Orchestra, Marin Alsop, conductor; Joan Tower, composer (1999)
The "National Recording Preservation Plan" was unveiled by the Library of Congress in 2013, detailing how it planed to save "America's recorded sound heritage for future generations."
"Collecting, preserving and providing access to recorded sound requires a comprehensive national strategy," Billington said in a statement at that time. "This plan is the result of a long and challenging effort, taking into account the concerns and interests of many public and private stakeholders. It is America's first significant step toward effective national collaboration to save our recorded-sound heritage for future generations."
The oldest recordings being saved are in the form of 600 wax cylinder recordings at the University of California, Santa Barbara, that were recorded by consumers in the 1890s, 1900s and 1910s as snapshots of everyday life. These are among the most endangered audio formats because their grooves are fragile and the wax decomposes over time. Another set of wax-cylinder recordings from the 1893 Chicago World's Fair captured sounds of musicians from around the world performing at the fair, giving Americans their first exposure to "world music."
Other historic recordings chosen for preservation include radio coverage of President Franklin D. Roosevelt's funeral in 1945 and the 1953 theatrical recording of "John Brown's Body," based on a Civil War poem that proved commercially successful as a non-musical play.
Curators also deemed some more recent recordings worthy of preservation, include tunes from TV's "Sesame Street." The children's show used music as an integral part of its educational program and drew stars ranging from B.B. King to R.E.M. and the Dixie Chicks. The library chose the 1995 recording "Sesame Street: All-Time Platinum Favorites" for the registry.
Public nominations lifted Radiohead's 1997 album "OK Computer" to the curators' attention after several years, with an album's information-age dystopia characterized by corrupt politicians, psychopaths, consumerism and airline disasters.
"I sort of see it as part of a certain ongoing phenomenon in rock music that maybe begins with the Velvet Underground but also The Doors, who are on the registry this year. Pop music is not entirely positive in its outlook, shall we say," curator Matt Barton said. "I think we can say that 'OK Computer' really sums a lot of that up."
Check out the full National Recording Registry on the Library of Congress' website.
—
The Associated Press contributed to this report.
—
Front page image via Shutterstock.