A member of the Army National Guard was arrested at a Chicago airport Wednesday evening as he tried to leave the country for Egypt where he was allegedly going to join Islamic State militants, officials said.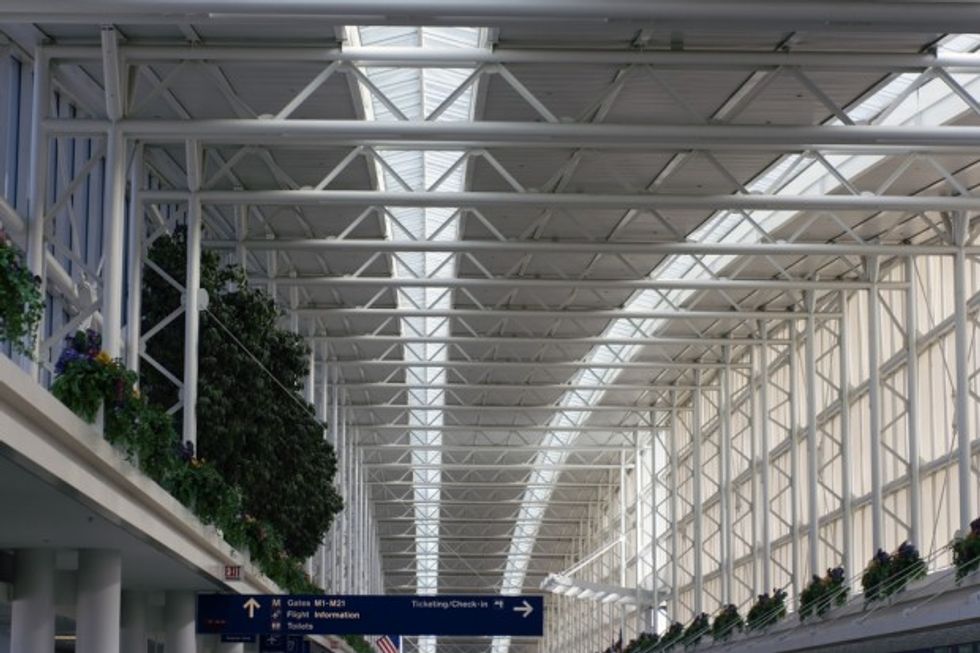 Hasan Edmonds was arrested at Midway airport Wednesday night for allegedly conspiring to join Islamic State militants in Egypt. (Photo credit: Shutterstock)
Illinois Army National Guard Specialist Hasan Edmonds, 22, was arrested at Midway International Airport, and his cousin, 29-year-old Jonas Edmonds, was taken into custody from his home in Aurora, Illinois. Both U.S. citizens were charged with conspiring to support the militant group, according to a news release announcing the complaint filed in U.S. District Court of the Northern District of Illinois.
The complaint by Assistant Attorney General for National Security John Carlin, U.S. Attorney Zachary  Fardon of the Northern District of Illinois and Special Agent in Charge Robert Holley of the FBI's Chicago Division states that an investigation, which involved undercover agents, revealed a plan between the two men where Hasan Edmonds would travel to Cairo to join the Islamic State militants. Jonas Edmonds was allegedly planning conduct an act of terror in the U.S., the news release about the complaint stated.
"According to the charges filed today, the defendants allegedly conspired to provide material support to [the Islamic State of Iraq] and planned to travel overseas to support the terrorist organization," Carlin said in a statement. "In addition, they plotted to attack members of our military within the United States. Disturbingly, one of the defendants currently wears the same uniform of those they allegedly planned to attack. I want to thank the many agents, analysts, and prosecutors who are responsible for disrupting the threat posed by these defendants."
Fardon added that the justice department plans to "pursue and prosecute with vigor those who support ISIL and its agenda of ruthless violence."
In communications with an undercover FBI agent, Hasan Edmonds, who served three years with the National Guard and had three years left, allegedly said he felt it was his "duty" to fight with the Islamic State militants or be martyred. The complaint alleged that Hasan Edmonds also said though he could not own automatic weapons or machine guns, he knew "plenty of people here who have them and hide them so we will do the same." It later went on to allege that he told the undercover agent he thought a large scale attack would be difficult but that he considered smaller attacks, like on police stations, more feasible.
The complaint said Jonas Edmonds served time in a Georgia prison for a previous criminal conviction. In speaking with an undercover agent as well, Jonas Edmonds allegedly said he was having trouble getting a passport and thus had to remain in the country.
The two men are expected to appear before U.S. Magistrate Judge Sheila Finnegan at 3 p.m. CST.
If convicted of conspiring to provide support to a foreign terrorist organization, the men could face up to 15 years in prison and a $250,000 fine.
—
Front page image via Shutterstock.