Actress Taraji P. Henson, who plays a character on popular television show "Empire," apologized Friday for accusing police in Southern California of racially profiling her son after video emerged of the 2014 encounter.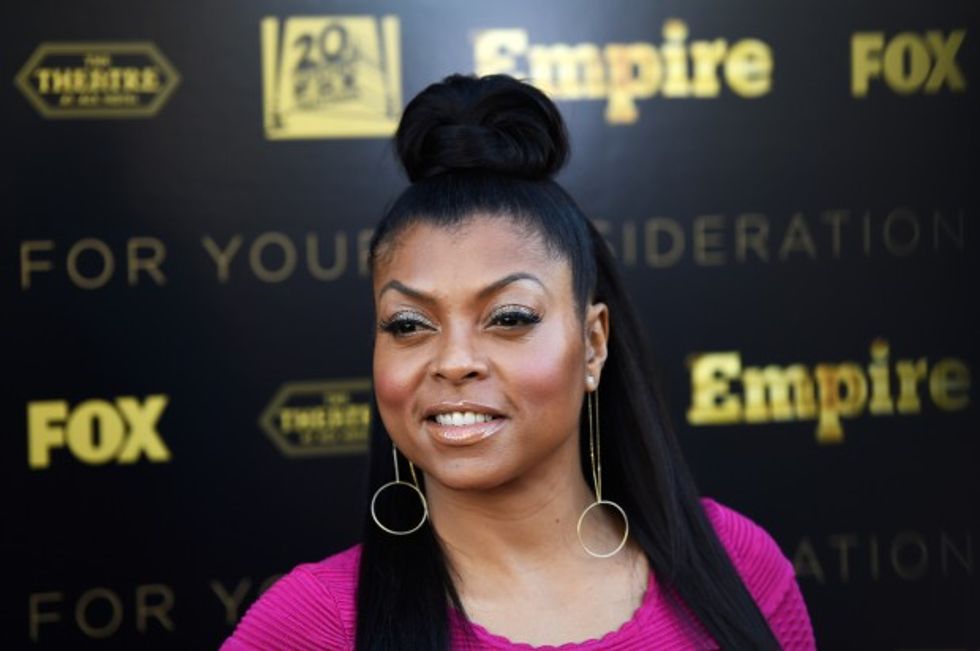 Actress Taraji P. Henson arrives at Fox's 'Empire' ATAS Academy event at The Theatre at The Ace Hotel on March 12, 2015 in Los Angeles, California. (Amanda Edwards/Getty Images)
"I would like to publicly apologize to the officer and the Glendale Police Department," she wrote on Instagram. "A mother's job is not easy and neither is a police officer's. Sometimes as humans we overreact without gathering all the facts. As a mother in this case, I overreacted and for that I apologize. Thank you to that officer for being kind to my son."
The Academy Award-nominated actress made headlines this week after she said she would not feel comfortable sending her son to the University of Southern California, alleging an officer in Glendale had racially profiled him and illegally searched his vehicle.
The accusation prompted threats to be sent to the department, Glendale Police Chief Robert Castro said.
However, police released video Friday showing her son drive through a flashing crosswalk as a person crossed. After the officer initiated the stop, Henson's son admitted to having marijuana and Ritalin in the vehicle.
The officer ultimately cited him for the marijuana but left the "Empire" star's son off with a warning for the moving violation — which he said would be treated as a much more serious offense.
"I am not going to give you a citation for running that yellow because that would actually put a moving violation on your driving license, and you are going to have to go to traffic school and all that stuff, so I am helping you by not giving you a violation on it. All I am going to do is take the weed from you," he said.
The officer told Henson's son it shouldn't be hard to take care of the citation for marijuana.
"It felt like this was a little better than the other one," he said. "I am giving this to you too because you smoked weed about two hours ago … and a warning if you have Ritalin on you and you're not supposed to, don't do it. That's a big violation and I wouldn't want to do that to you."
(H/T: LA Times)
—
Follow Oliver Darcy (@oliverdarcy) on Twitter