A Tennessee mom says her 7-year-old son was threatened with suspension over his military-style haircut at a school actually named after a Medal of Honor recipient.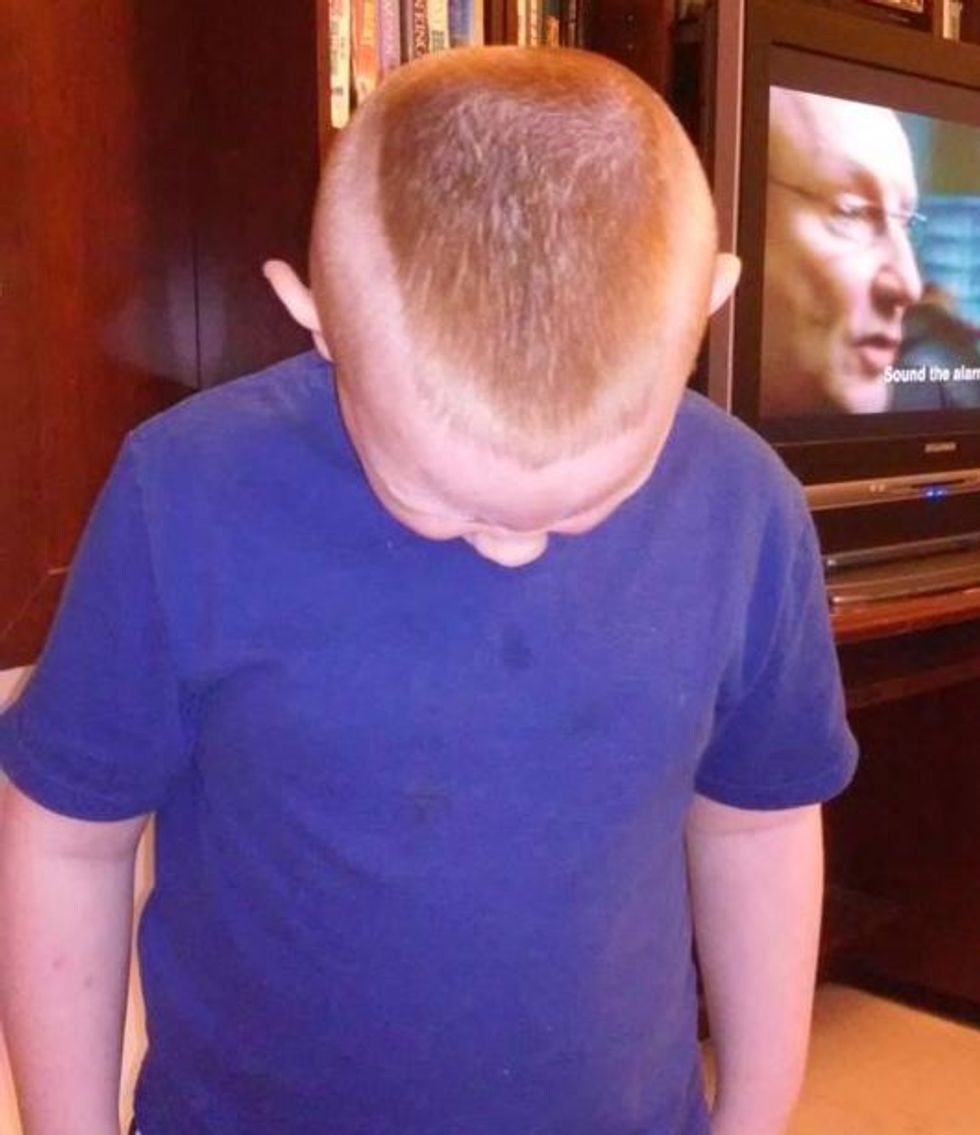 Image source: Army Times
Amy Stinnett said her son Adam wanted a high and tight haircut to be like his active-duty soldier stepbrother. When he debuted it at Bobby Ray Memorial Elementary School in McMinnville earlier this month, the principal said the cut went against a school policy banning "mowhawk haircuts or other extreme cuts," the Army Times reported.
After Stinnett sent Adam back the next day, she got an email from the principal and had a conversation that essentially made it clear that Adam couldn't come back with the same hairdo, according to the Army Times.
"She said that we still had to get rid of the haircut and the only way to do that was to shave his head," Stinnett said on Fox News Friday. She called the entire thing "bizarre."
After Stinnett went to the local newspaper, the Warren County Board of Education put out a statement Wednesday saying while it could not comment on specific student matters, school board policy "does not specifically address or prohibit any hairstyle," but allows individual schools to make their own guidelines.
"Neither Bobby Ray Memorial Elementary, nor any school in Warren County School District, prohibits military haircuts," the statement said.
Bobby Cox, the district's director of schools, told the Army Times the haircut policy is being reviewed and they'll be coming up with clearer definitions of which styles are acceptable and which aren't in order to prevent future issues.
"It's been portrayed that we are anti-military, anti-patriot, and we are not," Cox said. "I'm just sorry that's been the way it's been portrayed."
Adam, debuting a new high and tight haircut on TV Friday, said he wants to be in the Army when he grows up.
On being told initially that he couldn't have his hair cut that way, Adam said, "I felt sad."
According to the Military Times, Navy Hospital Corpsman 2nd Class David Robert "Bobby" Ray of McMinnville was posthumously awarded the Medal of Honor after his battalion came under attack during Vietnam and, though wounded, Ray continued to treat members of his unit and personally killed an enemy soldier. His final act came when he threw himself on a wounded Marine he was treating to shield him from a grenade, saving his life.