A Kansas mother is upset after the school her adopted special needs son attends asked him to remove his varsity letter jacket.
Jolinda Kelley told KSN-TV that her son Michael, who has Down Syndrome and autism, plays extra-curricular special needs basketball at Wichita East High School. To help him fit in, she purchased her son a varsity letter after he won an award.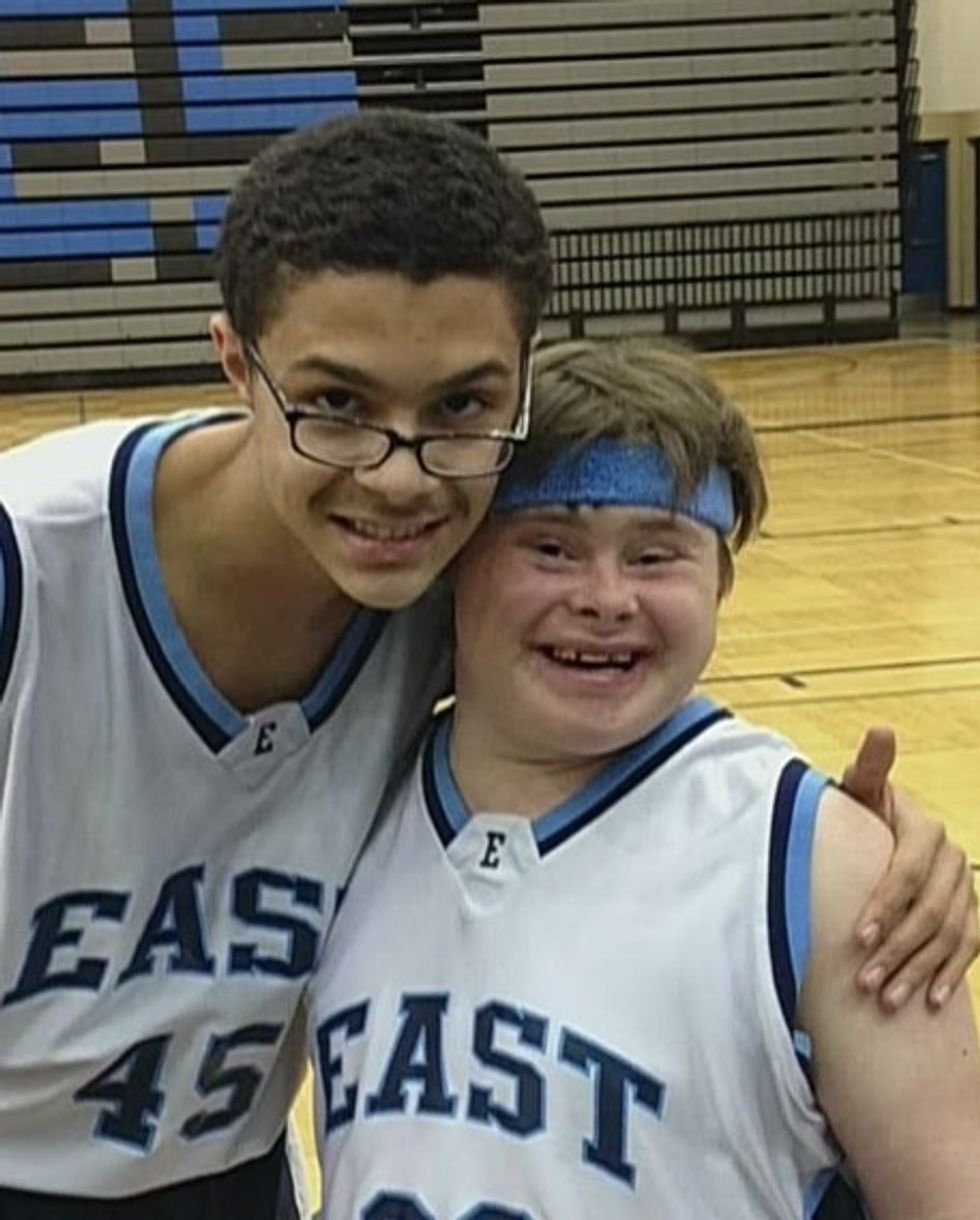 Image source: Jolinda Kelley via KSN-TV
However, recently school officials asked Michael to remove his jacket since he technically isn't on a varsity team.
"Another parent, from what I am told, was upset that my son was wearing his letter jacket," Jolinda told KSN.
As a result, the mother said the school cracked down on her son and a teacher asked him to take off his jacket, providing him instead with a girl's sweatshirt to wear for the rest of the day.
The Kansas mother said she was astonished by the school's response.
"Teachers told the parents they would prefer he not wear the letter on his jacket," East High Principal Ken Thiessen said.
[sharequote align="right"]"Teachers told the parents they would prefer he not wear the letter on his jacket."[/sharequote]
Thiessen added that the school had considered allowing special needs students to wear a varsity letter, but ultimately decided against the measure.
"We have considered it, and our decision was no. We decided that is not appropriate in our situation because it is not a varsity level competition," he said.
Since the policy is not district-wide, Jolinda has appealed to the school district, hoping they might overturn the school's decision.
"It's not just my son. It's every student that was out there last night. It's every student that's there on Fridays that plays their hardest and to the best of their capability regardless what that is," she told KSN.
On Friday, the district responded, clarifying that the teacher only requested Michael remove his jacket and did not force him to take it off.
The school district added, "It's important for the district to recognize all of the students who participate in school activities as representatives of their school. Students have pride in being a part of the school community. We put priority on creating those opportunities to celebrate."
KSN reported that they plan to attend a Monday night district meeting and ask board members about the issue.
(H/T: Fox Sports)
—
Follow Oliver Darcy (@oliverdarcy) on Twitter