Divers off the coast of Peru were stunned when a giant, 15-foot manta ray engaged with one of them, executing a perfect underwater flip.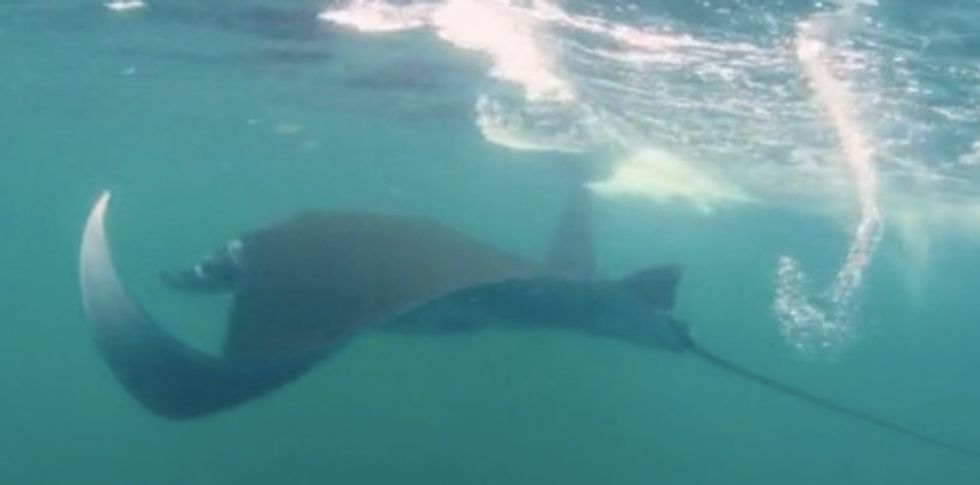 Image source: Vimeo
Josh Stewart and Shawn Heinrichs were diving off the coast of Peru, gathering footage for a study of the manta's underbelly. As Stewart approached the creature, it dove down, sweeping him up and flipping both of them.
Heinrichs captured the moment on video and posted it with a blog about the encounter on wildaid.org.
How rare was this event? Heinrichs characterized it saying, "In all my years of filming and interacting with manta rays, I have never witnessed such an extraordinary interaction between a manta ray and a swimmer. The power and charisma of this giant manta was truly humbling!"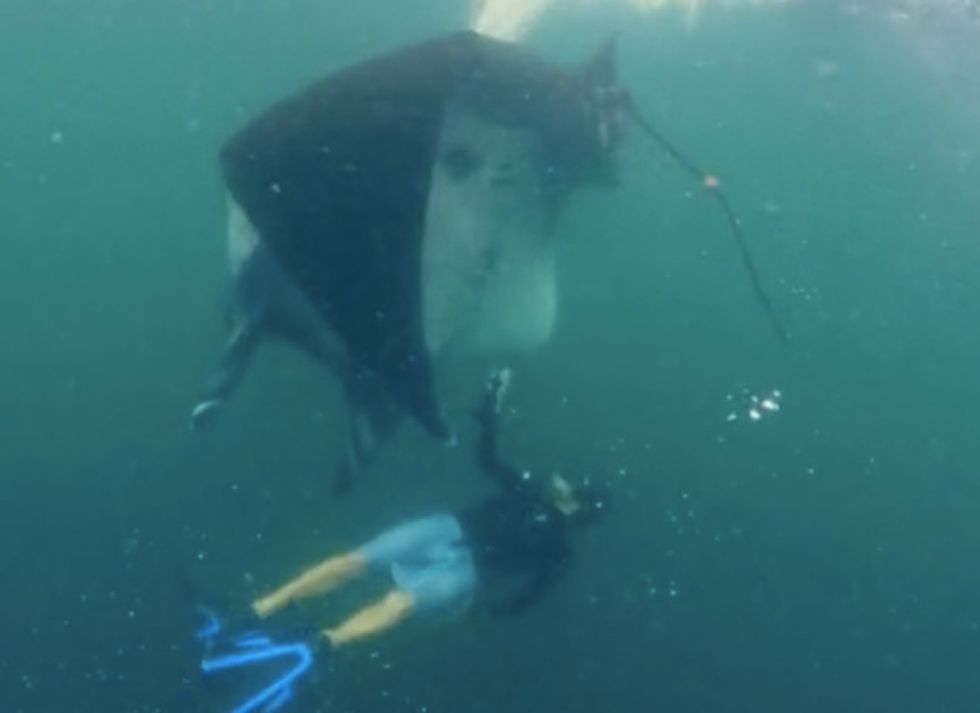 Image source: Vimeo
No humans or aquatic animals were hurt in the making of this video! In fact, Grind TV reports Stewart claimed, "I suffered no injuries but it was certainly a big surprise."
__
Follow Mike Opelka (@Stuntbrain) on Twitter.