A new documentary from Outdoor Channel is asking the question: Are gun-free zones really safe?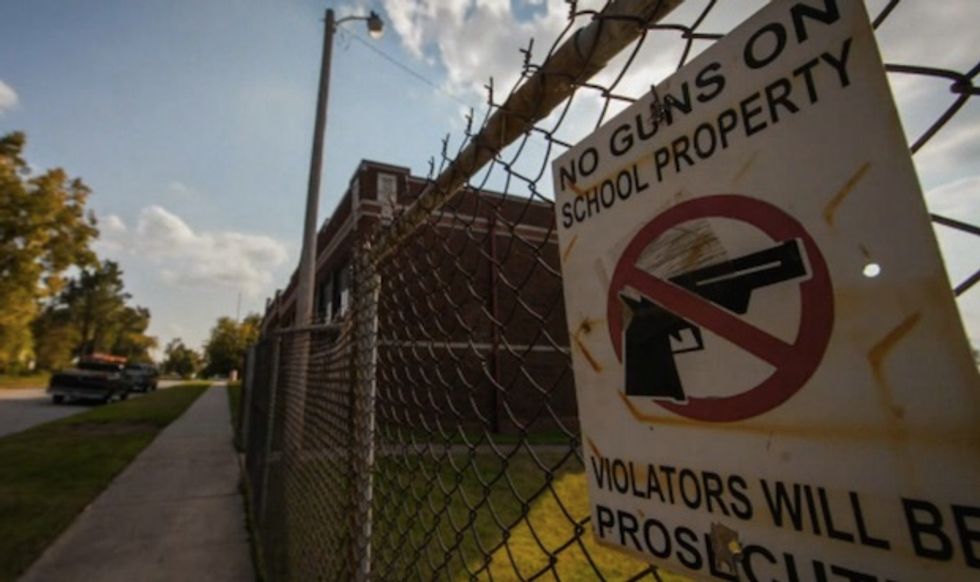 Image source: Outdoor Channel
The one-hour special debuts April 1 on Outdoor Channel and represents a break from the network's typical sports and entertainment programming.
Hosted by author, Fox News contributor and Townhill.com News Editor Katie Pavlich, "Safe Haven" makes the case that gun-free zones are not necessarily saving lives, and may actually put more people at risk.
According to the documentary, since 1950, all but two of the mass shootings in America took place in gun-free zones. It cites a study from Purdue University's Homeland Security Institute when asking the question, "Would having an armed security officer or a teacher with a gun make schools safer?"
Purdue's computer models suggest two simple things could significantly reduce the number of victims in school shootings -- locks on classroom doors and armed school personnel.
Eric Deitz, the Purdue institute's director, references the fact that average response time by police called to an active shooter situation is ten minutes.
"We've seen over and over a single resource officer, or even an armed teacher in a defensive position between attacker and students, can reduce the number of victims by up to 70 percent," Deitz said.
It's an issue Dietz told TheBlaze last year must be stripped of emotion.
"The issue of school shootings is obviously a very emotional debate," he told Jason Howerton at the 2014 NRA convention. "What we are trying to do is take the emotion out of the debate and figure out how we can save the most lives and educate the policy makers, as well as parents and citizens."
Also featured in the documentary is Special Agent Katherine Schweit of the FBI's Active Shooter Initiative. Schweit talks about the FBI's data concerning law enforcement response times to active shooter situations. The FBI's data points to "the need not only for enhanced preparation on the part of law enforcement and other first responders, but also for civilians to be engaged in discussions and training on decisions they'd have to make in an active shooter situation," said Schweit.
The documentary points to the story of concealed carry permit holder Amanda Collins to make its case. Despite being licensed to carry a concealed firearm, Collins followed the gun-free zone rules of University of Nevada - Reno and left her weapon at home on days she was attending classes. She was raped, unable to defend herself with her firearm. Compounding Collins' tragedy, her assailant went on to rape and kill another woman just three months later.
Collins believes had she been allowed to carry her gun on campus, her story would have ended differently.
"I know without a doubt in my mind, that there is a particular point in time, during my attack, that I would have been able to stop it as it was in progress," she said.
Watch Amanda Collins tell her story:
Pavlich joined TheBlaze Radio's "Pure Opelka" to discuss the documentary. You can hear that interview below:
__
Follow Mike Opelka (@Stuntbrain) on Twitter.