Being a military spouse is no easy assignment. In addition to the stress and strain of being married to someone who could be shipped off to fight in a war halfway around the world, finding work is an added problem.
According to Department of Defense statistics, the average military family has to relocate every 2.5 years. This reality makes finding full time employment for military spouses difficult. Lisa Bradley and Cameron Cruse, two military spouses, knew this all too well.
Four years ago, after discussing the problem with other military spouses, Bradley and Cruse decided to take matters into their own hands.
In 2011, the ladies set out to build a company that would be mobile and flexible enough to match the military lifestyle. They decided an Internet-based business with workers distributed in various locations was ideal for military spouses.
The ladies formed R. Riveter, a company that would design and construct handbags here in America.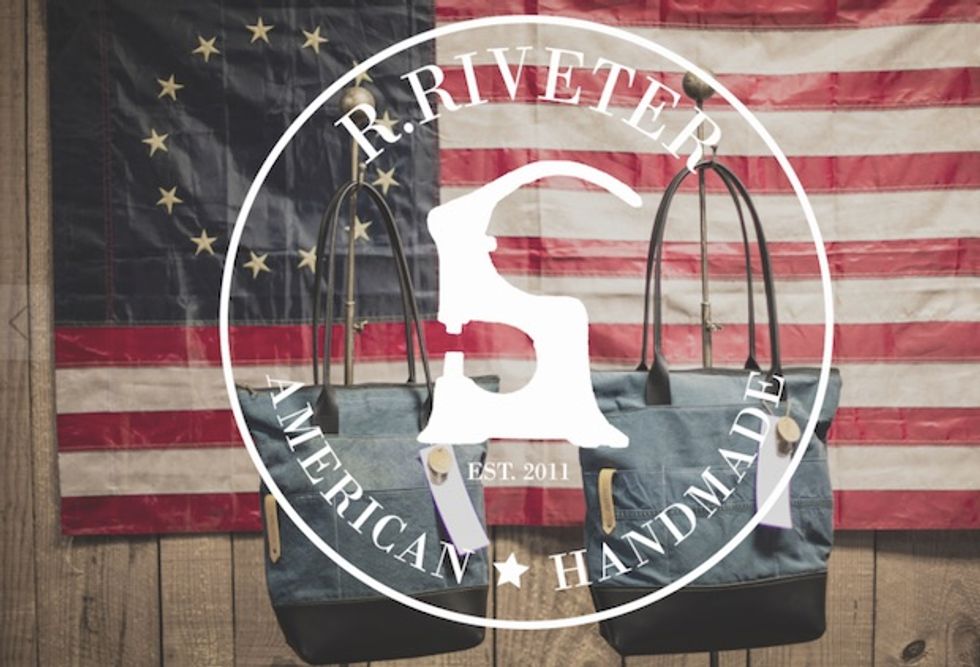 Image source: RRiveter.com
In addition to focusing on employing military spouses, R. Riveter's manufacturing process is also connected to the military. The materials used to construct the bags are sourced from recycled military materials. All of the canvas used is hand-dyed; the leather pieces are cut, riveted and stamped by hand as well. The hand-sewn lining for each bag also carries the name of the person who crafted it, as well as the date it was created.
TheBlaze spoke with Bradley and Cruse about R. Riveter and their mission to support military spouses.
"Lisa and I knew that we wanted to start a company not only to help ourselves, but to help military spouses," Cruse said. "The mission really came before the bags did."
The mission — supporting military spouses — is something both women referenced frequently. Bradley emphasized the importance of, "doing our part to help our country, helping the families that are supporting our nation."
Bradley also spoke glowingly of the character of their associates.
"Military spouses are so amazing at moving, putting down roots quickly, getting settled in, getting involved in the community -- and our business is the same way," she said.
The two women may have started this project while they were stationed in the same place, but as any military family knows, the next move is just around the corner. "We've actually been apart more than we've been together running the company, " Bradley told TheBlaze.
Hear Lisa and Cameron tell their story on TheBlaze Radio's "Pure Opelka." (The interview begins at 25:20)
__
Follow Mike Opelka (@Stuntbrain) on Twitter.