(TheBlaze/AP) — If you liked the look of last year's Final Four, you will love the 2015 edition.
One game — Kentucky vs. Wisconsin — is not only a matchup of two No. 1 seeds, it's a replay of last year's semifinal won by Kentucky 74-73. This year Kentucky is undefeated: 38-0.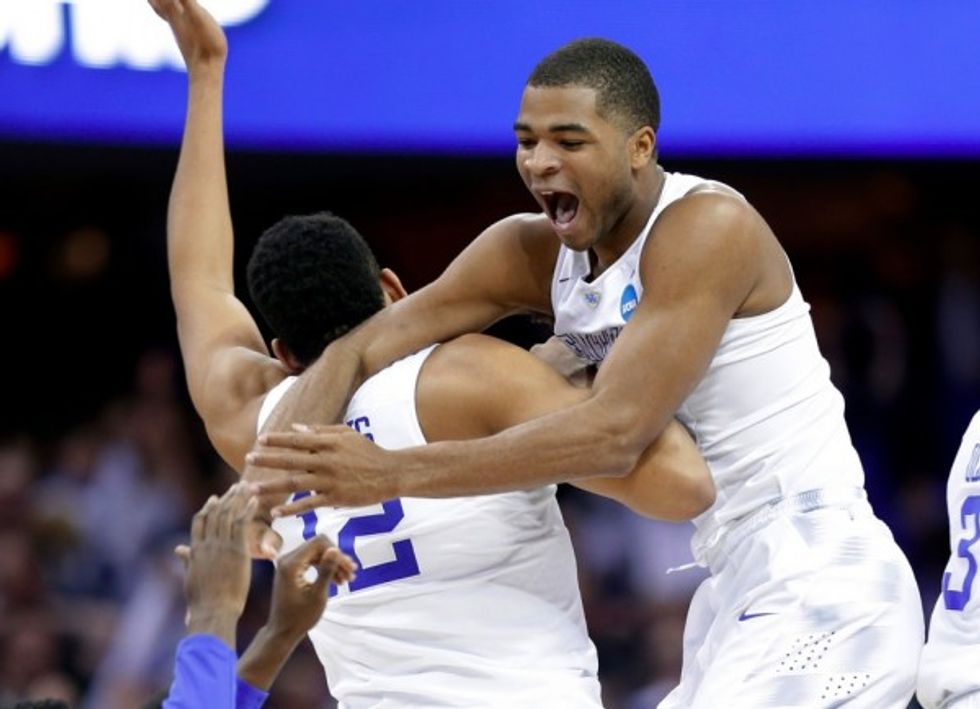 Kentucky's Aaron Harrison, right, leaps on Karl-Anthony Towns (12) after the team's 68-66 win over Notre Dame in the NCAA men's tournament regional finals, Saturday, March 28, 2015, in Cleveland. Kentucky advances to the Final Four with a 38-0 record. (Image source: AP/Tony Dejak)
Seventh-seeded Michigan State will face Duke, a four-time national champion led by coach Mike Krzyzewski, who is in his 12th Final Four, tying the legendary John Wooden.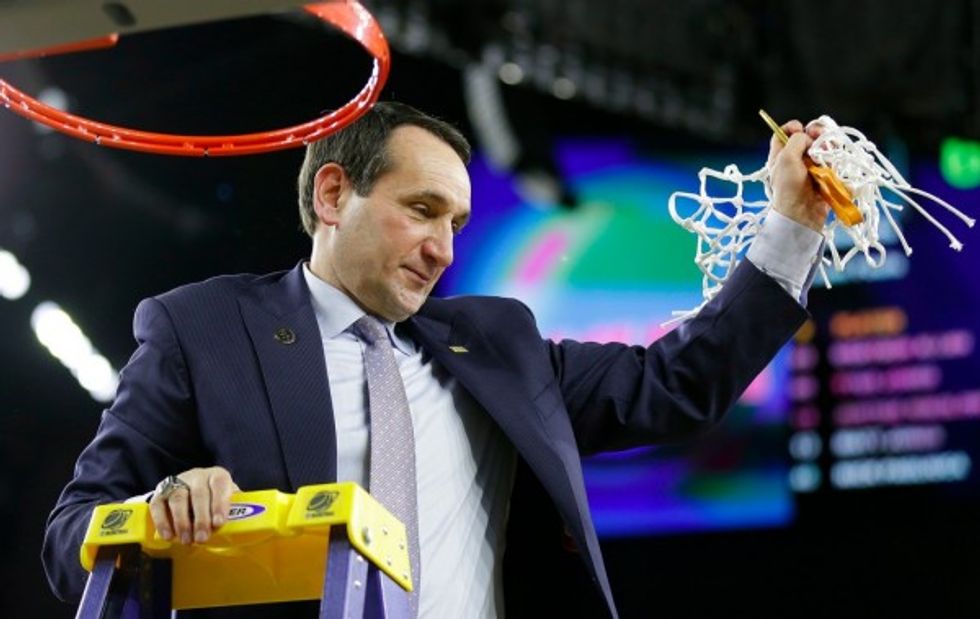 Duke head coach Mike Krzyzewski holds the net after a college basketball regional final game against Gonzaga in the NCAA Tournament Sunday, March 29, 2015, in Houston. Duke won 66-52 to advance to the Final Four. (Image source: AP/Charlie Riedel)
It is the fifth time at least three No. 1 seeds reached the Final Four.
This is the third straight year one conference has had two teams in the Final Four with Wisconsin and Michigan State coming from the Big Ten. The Southeastern Conference did last year with Kentucky and Florida and the Big East had Louisville and Syracuse in 2013.
—
Follow Dave Urbanski (@DaveVUrbanski) on Twitter