More than 120,000 people have signed a whitehouse.gov petition calling for a federal ban on conversion therapy, also known as reparative therapy, to counsel gays or lesbians to become straight, or to dissuade someone from changing their gender.
The petition asking President Barack Obama to support a federal ban has surpassed the 100,000-signature requirement, which means the White House will have to formally respond. It asks the White House to back legislation named after 17-year-old Josh Alcorn who wanted to be known as Leelah, and committed suicide in December.
The petitioners blame the therapy for the death.
"Therapists that engage in the attempt to brainwash or reverse any child's gender identity or sexual orientation are seriously unethical and legislation is needed to end such practices that are resulting in LGBTQ+ deaths," the petition reads. "We respectfully seek your help to ban the practice known as 'conversion therapy' and name the bill in honor of Leelah Alcorn."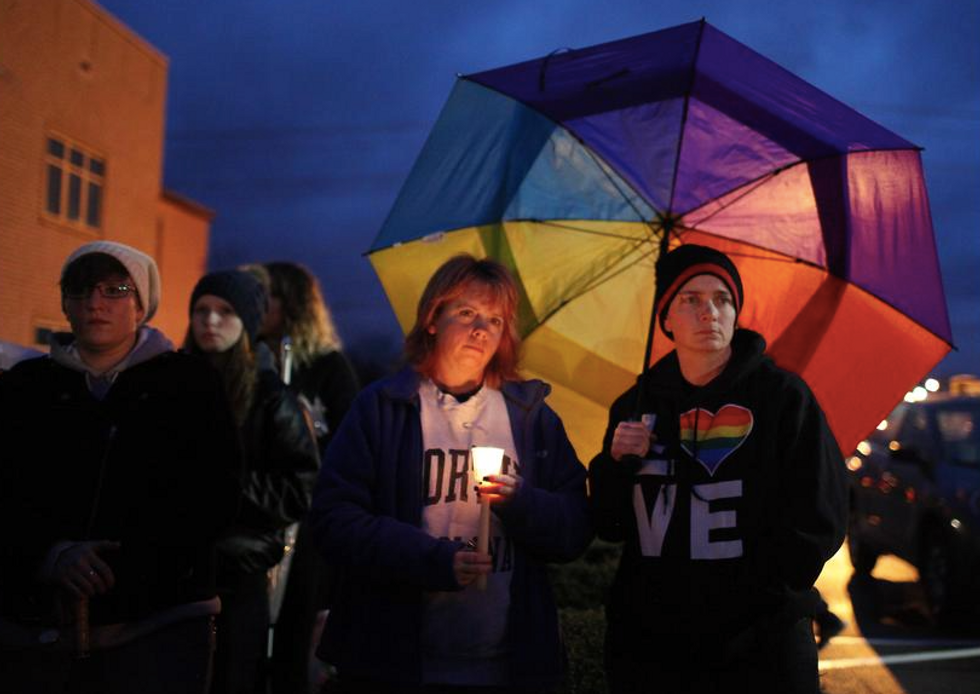 A candlelight vigil at Kings Mills High School to remember the life of Leelah Alcorn, a 17 year-old transgender girl who committed suicide, in Kings Mills, Ohio. (AP Photo/The Enquirer, Meg Vogel)
The White House did not respond to an inquiry from TheBlaze on the matter.
Both California and New Jersey have banned conversion therapy, but it is legal in 48 states.
Alcorn posted a suicide note on Tumblr before walking in front of a tractor-trailer.
"The only way I will rest in peace is if one day transgender people aren't treated the way I was, they're treated like humans, with valid feelings and human rights," the Tumblr note said. "My death needs to mean something. My death needs to be counted in the number of transgender people who commit suicide this year."
Alcorn's mother, Carla Alcorn, told CNN in January that the suicide note was the first mention she heard of the name Leelah and had only heard once from her child about being transgender.
In November, the United Nations Committee Against Torture announced it was concerned about conversion therapy in the United States.
Last June, the Texas Republican Party endorsed reparative therapy at its annual convention.