Bert Leasure, 41, says he walked outside of his West Salem, Ohio, home on Sunday night to witness two suspects driving away with his ATV and two dirt bikes. The suspected thieves apparently loaded up the man's property onto a trailer and hitched it to the back of a Ford F-150 truck.
But Leasure wasn't prepared to take it lying down.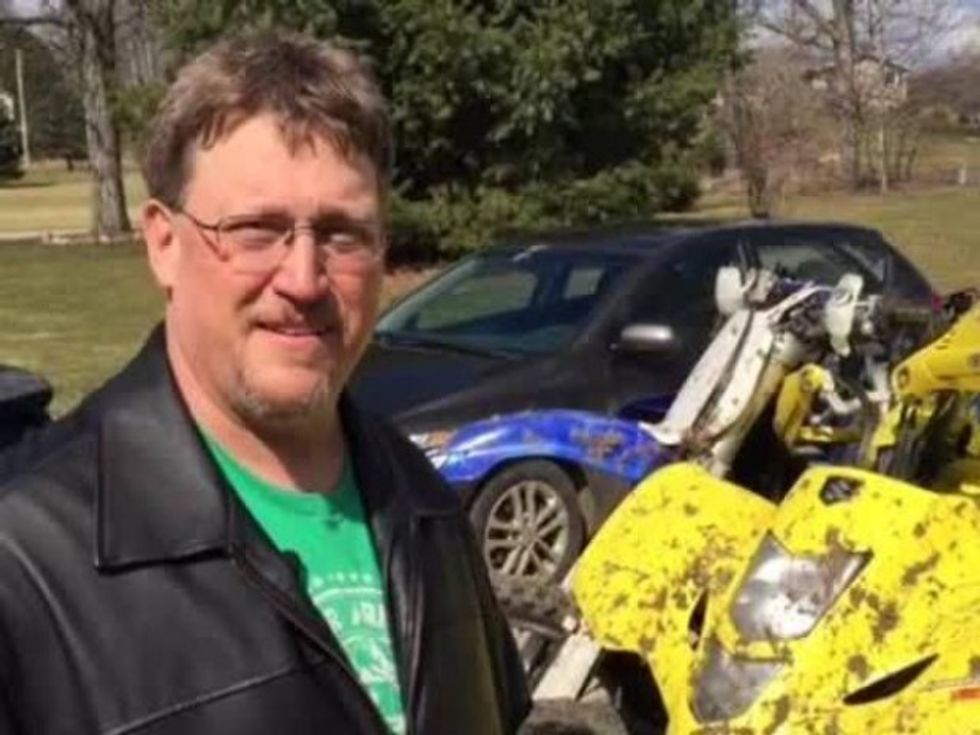 KMGH-TV
He grabbed his 12-gauge shotgun and went after the truck. He also called 911 and let them know he was in pursuit of the suspects.
After a number of miles, he caught up to them and opened fire — on their tires.
"I ended up catching them after miles," he told KMGH-TV. "I was behind them and they were trying to lose me on every country road they could and then I got out there and they pulled in this lady's front yard and I ended up shooting two tires out with my shotgun. I said, 'This is where it's going to stop.'"
With their tires full of lead, the two suspects attempted to continue driving, but police were able to apprehend them when the vehicle inevitably broke down. Police arrested Brandon Friedlein, 21, and Justin Adler, 23, on the theft charges.
Leasure said he's a law-abiding citizen, but he's fed up with criminals stealing other people's property.
"I'm just tired of it," he added.
---