Students at the Technion-Israel Institute of Technology constructed a Rube Goldberg machine that tells the Exodus story behind the Jewish holiday of Passover.
The impressive feat by the aspiring mechanical engineers and architects includes scenes of Moses floating in the Nile, the burning bush, the splitting of the Red Sea and plagues including hail, darkness, blood and leaping origami frogs.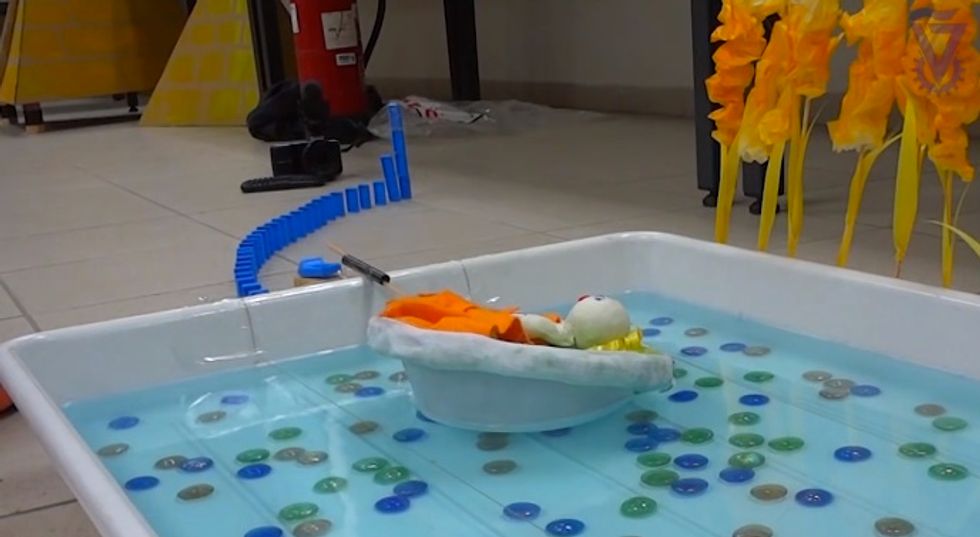 A fan blows baby Moses in his basket down the Nile, which triggers more dominoes. (Image source: YouTube)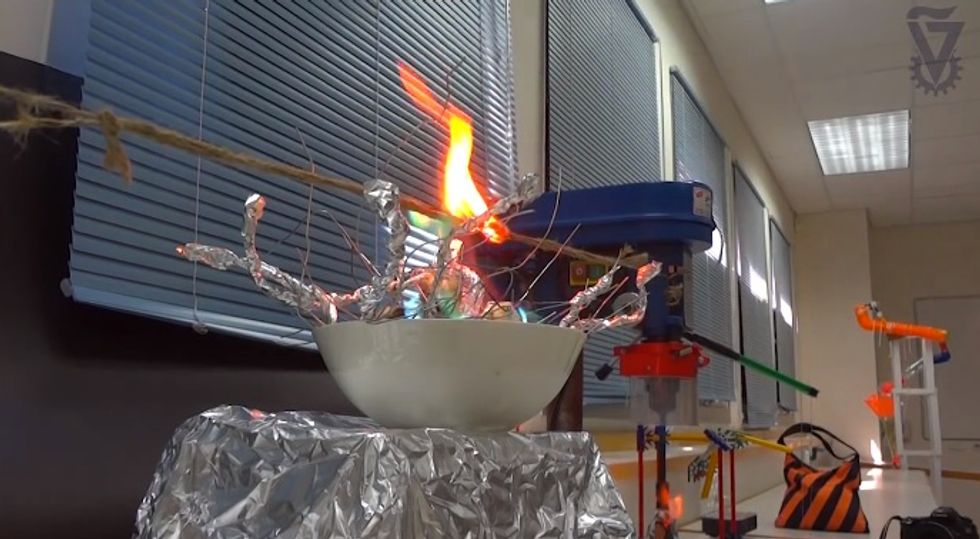 A cascading reactions sets the burning bush aflame. (Image source: YouTube)
One particularly clever element was engineering a cellphone to send a text to Pharaoh urging him, "Let my people go!"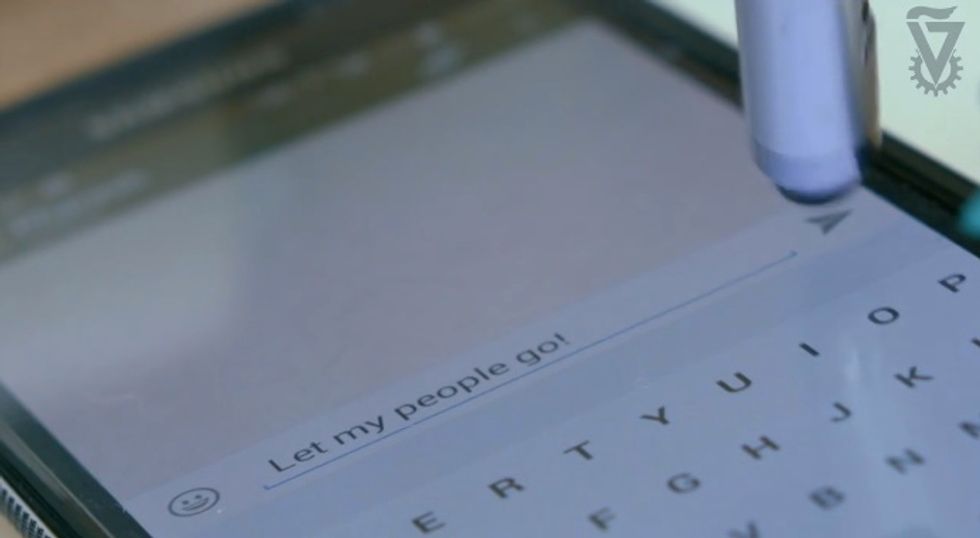 The Technion students' contraption included sending the text message, "Let my people go!" You can probably guess the answer that came back. (Image source: YouTube)
The reply, "no," sent the phone vibrating down an incline to set off the next set of dominoes, leading to the plague of blood.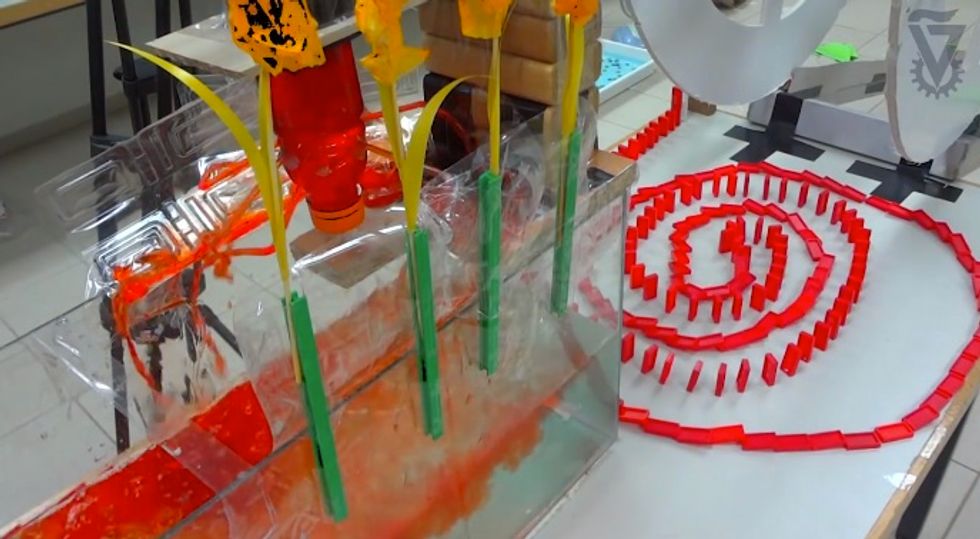 The plague of blood poured red food coloring into the water. (Image source: YouTube)
Check out their creation: