A YouTube video featuring "Duck Dynasty" star Sadie Robertson candidly discussing her personal struggles and offering fans insight into the  biblical lessons that have helped build and shape her confidence has gone viral.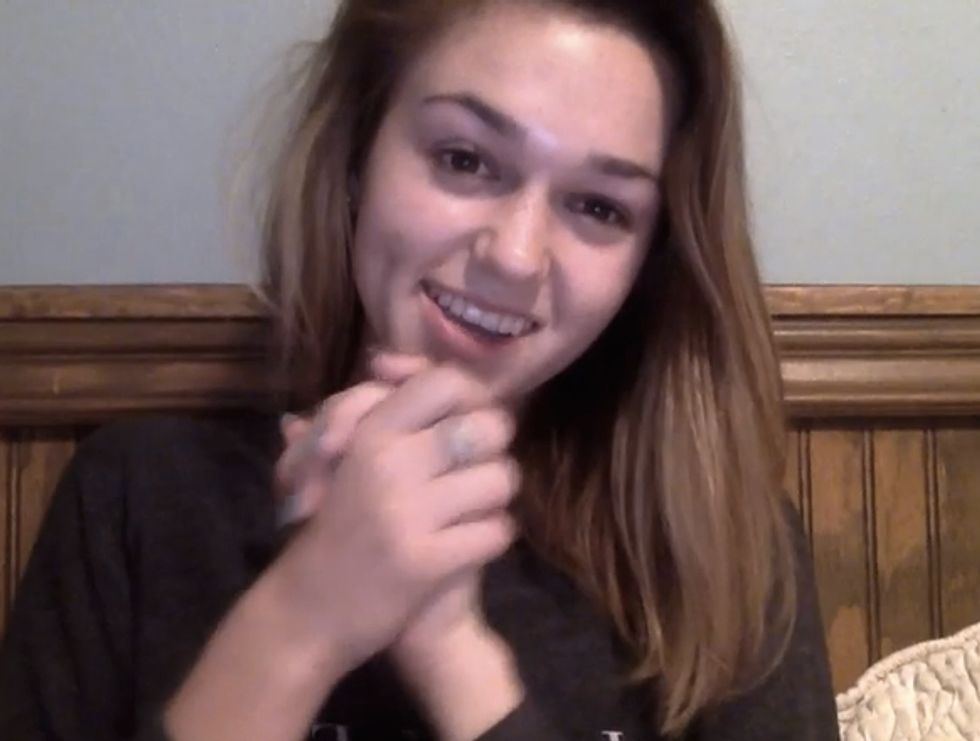 Sadie Robertson talks about her personal struggles and her faith in God (YouTube/Sadie Robertson)
Robertson, who appeared in the seven-minute clip wearing no makeup, opened the video by explaining that she sees so many people "comparing themselves to others" and that she wants to help fans by hitting them "with a reality."
"I am 5' 7'', I weigh 122 pounds, I wear a size 26 in jeans — a small or a medium top … I wear a size two in a dress, and I eat all the time," she said. "I'm not toned. I don't have abs."
Robertson went on to share other attributes about herself before proclaiming that she, like many other young women, struggles with jealousy.
"I struggle with comparing myself to other people. I struggle with worry and I'm really hard on myself," she said. "I'm just like every other girl. I look in the mirror and I pick out the flaw."
She went on to explain that she decided last year to start speaking publicly about confidence — a choice that she made after considering that opening up about the issue would actually help her own struggles with jealousy.
So far, Robertson said that feat has been successful, and she wants other young women to also learn to "live original."
"My point is, don't look at somebody and say, 'That's what I want to be,' because in reality, if you're seeking self approval or human approval you're never going to reach your goal," Robertson said. "You can only reach it by God."
Robertson continued, "This is what the Bible says about jealousy. It says it's cancer to the bones."
In the end, the reality show star said that there will always be people who are taller, tanner, skinnier, etc., but that there is absolutely nothing good that has ever come from being jealous of others.
"You're never going to be content with who you are unless you allow God to come in," she said. "I'm not saying that's what you have to believe, but I'm saying that's the best option I've ever found … Humans have never given me a better comfort zone than what God can give me."
Watch Robertson's video below:
Robertson, who was runner-up on season 19 of "Dancing With the Stars," has been known to inspire audiences with her honest comments about faith, family and morality.
(H/T: Christian Post)