If you're nervous about an upcoming job interview, here are a few tips from researchers who studied how interviewees acted and how the potential employer viewed them.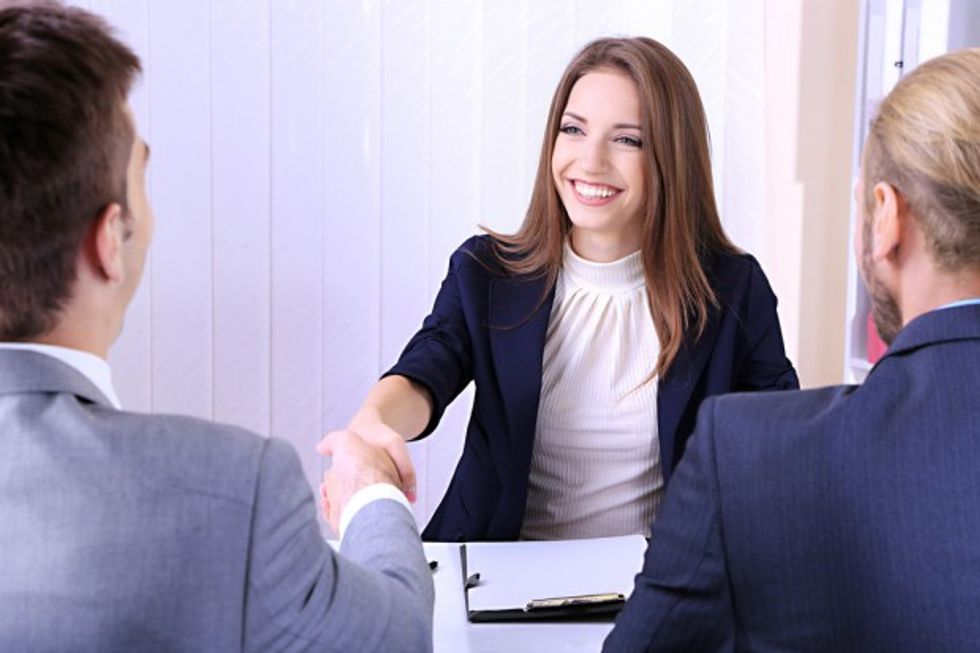 A new study says if you're nervous for a job interview, try not to show it. (Photo credit: Shutterstock)
As a whole, the researchers from University of Guelph in Canada found that those who were anxious about the interview might not land the job, despite good qualifications, a news release about the study stated.
"Overall, the results indicated that interviewees should focus less on their nervous tics and more on the broader impressions that they convey," Amanda Feiler said in a statement. "Anxious interviewees may want to focus on how assertive and interpersonally warm they appear to interviewers."
Feiler and her colleague Deborah Powell taped 125 mock interviews between undergraduate students and trained interviewers, who rated the interviewees' performance, anxiety level and how they exhibited anxiety. Speaking slowly was one of the factors interpreted as being more nervous.
So if you wish to improve your chances at landing a job, based on this study's findings, here are four things you could focus on instead of your nervous jitters: speak at a moderate pace and be warm, friendly and assertive.
Powell suggested further research on other factors though, saying that "organizational researchers are only beginning to understand the effects and implications of interview anxiety."
—
Front page image via Shutterstock.