Easter weekend brings many things. Among them? The iconic chocolate bunny. According to the National Confectioner's Association, more than 90 million are made and consumed each year.
While the tasty treat's popularity is hard to argue, there is a classic dilemma attached to the chocolate bunny — where do you first bite into it?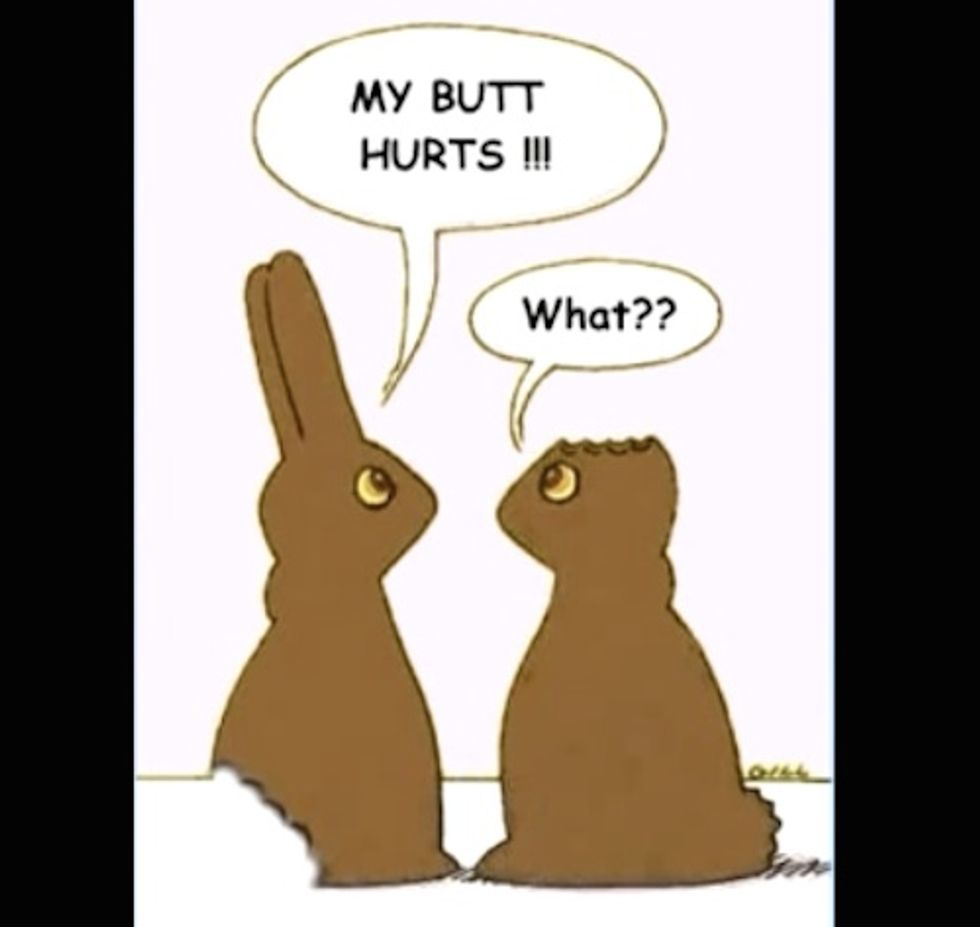 Image source: YouTube
Tell us where you stand on this vital topic in our Blaze poll:
__
Follow Mike Opelka (@Stuntbrain) on Twitter.