A homeless man who locals say is a "good guy" and isn't the type to start trouble was sitting outside of a San Francisco bar  Wednesday night when another man walked up to him and clubbed him with a pipe.
The incident was caught on the Gangway Bar's surveillance camera in the city's Tenderloin district and is being used by police to try to identify the suspect.
The video shows the homeless man, only identified as Robert according to KPIX-TV, sitting on a bucket in front of the bar. A man in a blue shirt walks casually down the street and then, seemingly without provocation, brings a pipe down hard on Robert's head, knocking him to the ground.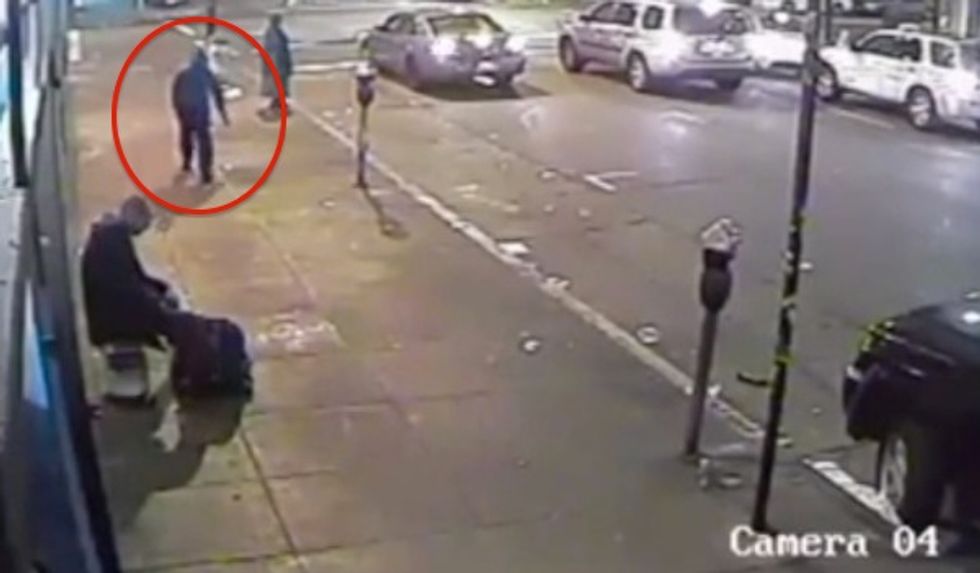 Image source: YouTube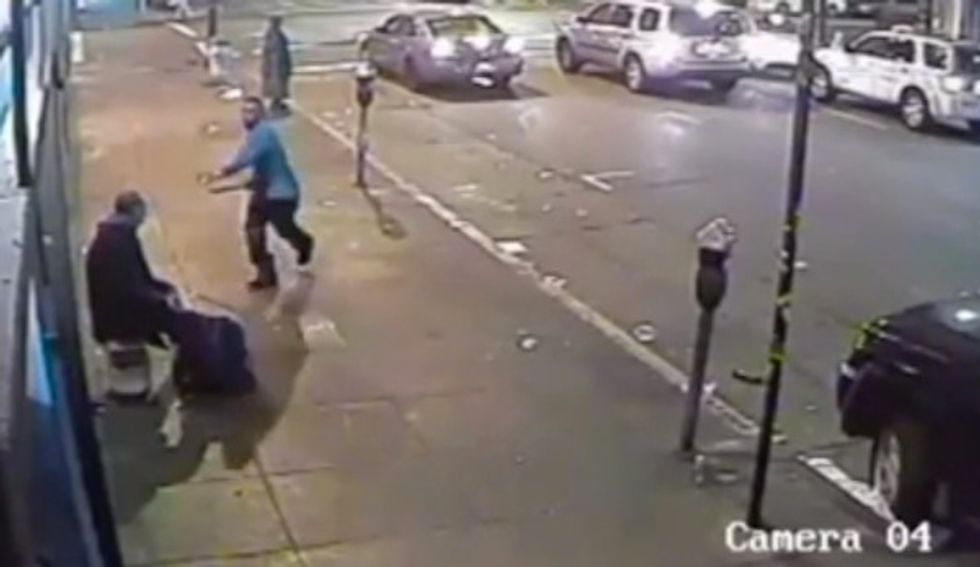 Image source: YouTube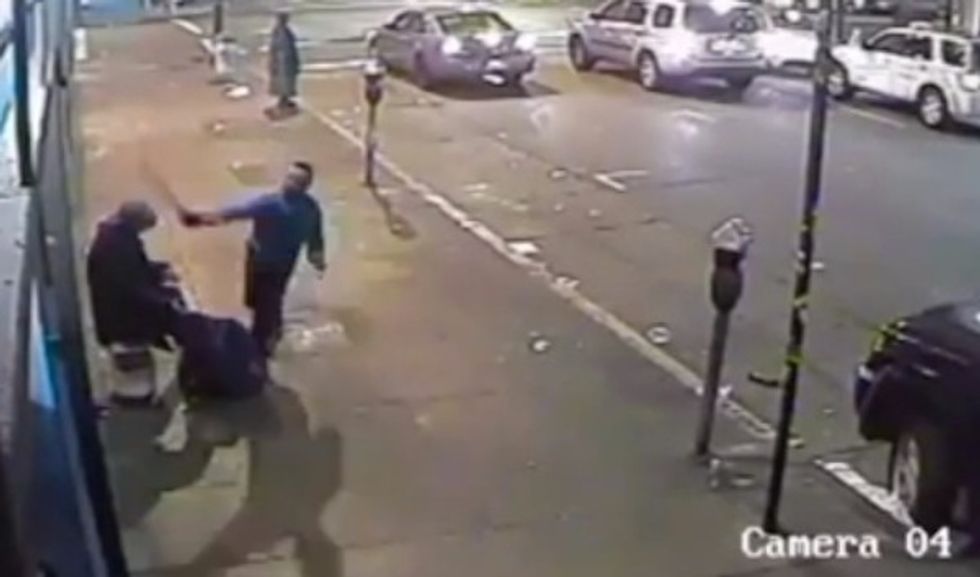 Image source: YouTube
"He hit him so hard that the pipe literally fell out of his hand," San Francisco Police Department Officer Carlos Manfredi told the news station of the force the suspect used.
The suspect picked up the pipe and continued down the street. The video released by police shows the man walking by Robert a few times before the attack as well.
Gangway Bar owner Jung Lee told KPIX he cleaned up blood from the attack and let Robert put himself back together in his restroom.
"I let him use my restroom, I treated him … give him a couple of bucks when he asked me, and I gave him a drink," Lee said.
Watch footage of the attack in KPIX's report:
KNTV-TV reported that Robert received 50 stitches at the hospital.
"He is in ICU — neck brace, stitches on his head," one of Robert's friends told KNTV.
Area resident Cheryl Anderson said that Robert is a "good guy" and "doesn't start trouble," KPIX reported.
Manfredi added that he had frequently seen Robert on his beat with a "smile on his face."
For these reasons and based on the video, police said they think the attack was premeditated, though the motive remains unclear at this point.
KNTV reported that the suspect, if found, could face a charge of attempted murder.
Here's the SFPD's video of the attack: