A 50-year-old woman in Marysville, California, was stunned when she saw someone on her front porch, but was even more surprised when she later watched the surveillance footage to find out exactly what he was doing there.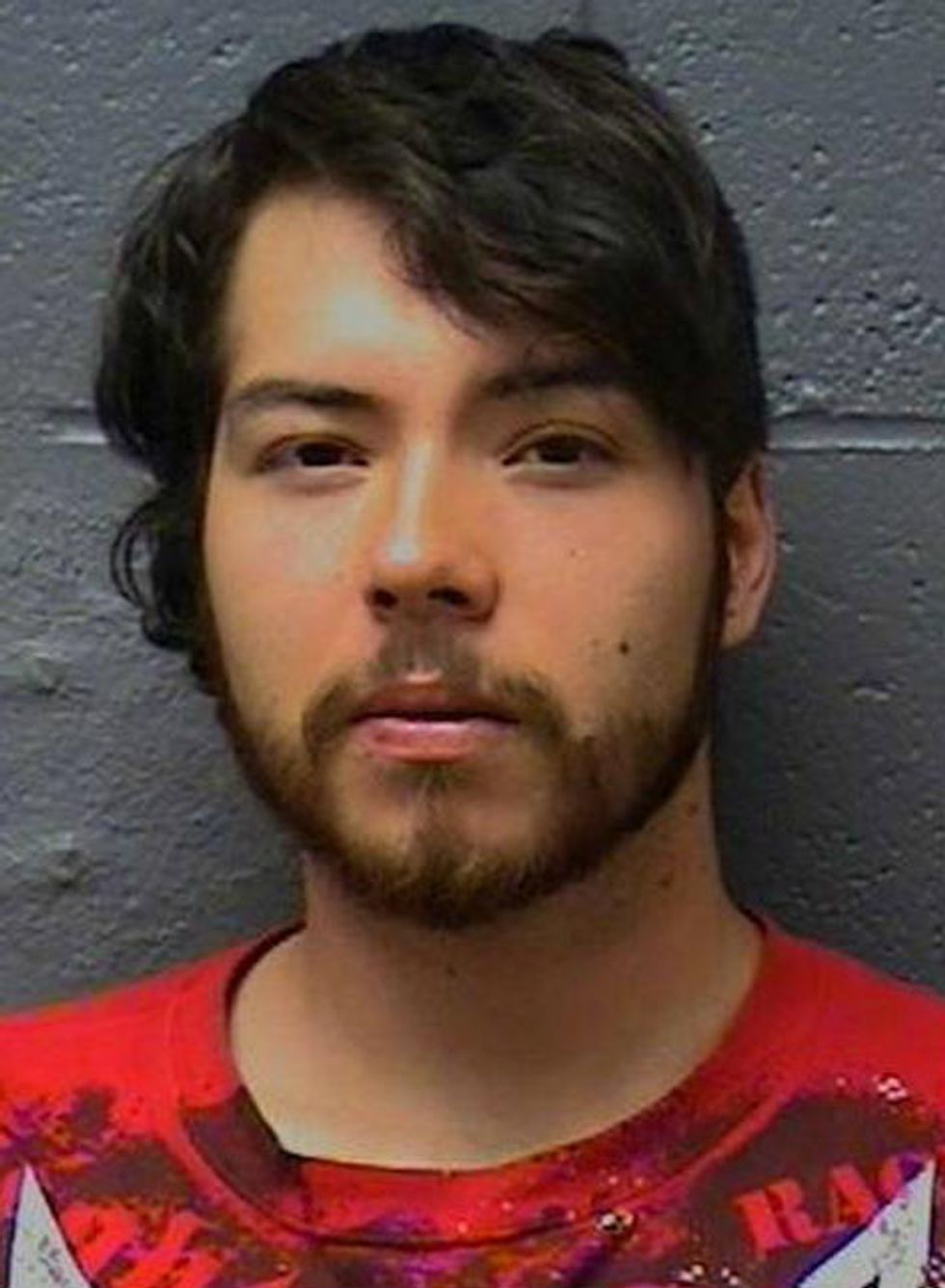 Alejandro Jose Oliver-Munoz (Image source: Marysville Police Department via the Sacramento Bee)
The woman was sitting on her couch Monday when she noticed someone out on the front porch. She had the main door to the house open but the screen door was closed, so she couldn't see what the man was doing. That's when she asked him what he was doing from inside, according to the Sacramento Bee.
The man didn't tell her. Instead, he asked for a cigarette. That's when the woman told him to leave, which he did without incident. The whole thing lasted just a little longer than a minute, but what happened in that short time span left the woman stunned.
Afterward she went back and reviewed the surveillance footage from her home camera, where she saw the man performing a sexual act on her porch, even while she talked with him from the inside.
Police were then notified of what happened and began searching for the suspect. They arrested 22-year-old Alejandro Jose Oliver-Munoz Tuesday on charges of indecent exposure, trespassing and peeping. The Sacramento Bee reported that Oliver-Munoz has been arrested twice before on "peeping Tom-related offenses."
(H/T: Sacramento Bee)
–
Follow Jon Street (@JonStreet) on Twitter