The man who was left in a "bloody puddle" after an enraged father discovered him abusing his son has taken a plea deal and a 25-year prison sentence, WPIX-TV reported.
Raymond Frolander was severely beaten in July when he was discovered molesting an 11-year-old boy by the boy's father.
"I got him in a bloody puddle for you officer," the father told police at the time of the incident.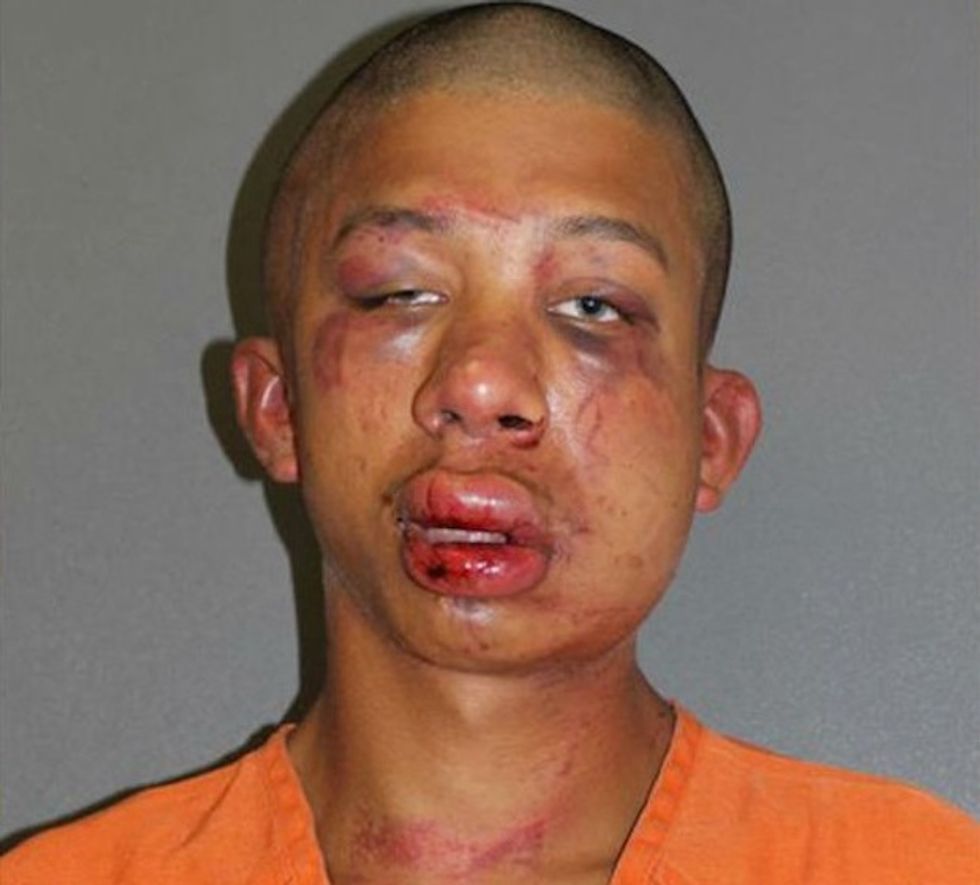 Raymond Frolander, 18, was beaten by a father after the dad claimed he saw him abusing his child. (Image source: Volusia County Jail)
The father later said he would have killed Frolander if his son hadn't begged for mercy for his abuser.
On Thursday, the father left the courtroom telling reporters, "He's going to learn in the next 25 years why I let him live," WPIX reported.
Besides the prison sentence — Frolander avoided a life sentence by pleading no contest to lewd and lascivious molestation of a child — Frolander will be marked as a sex offender for the rest of his life and will be required to wear an ankle monitor when and if he's released from prison.
Frolander's grandmother also commented to reporters on Thursday, WPIX reported.
"I've learned to go on, and now I just need to re-instill trust in my grandson," she said.  "I feel for him.  I wish somebody had gotten him help at some point, but this happened, and now the streets are free of a pedophile."
This story has been updated.
—
Follow Zach Noble (@thezachnoble) on Twitter