You don't see people chewing out firefighters very often, but one irate Northern California man wasn't afraid to give them an earful.
The man's issue: Butte County firefighters were shopping in downtown Oroville, California, at a Raley's grocery store instead of at the closer — but more expensive — Wagon Wheel Market.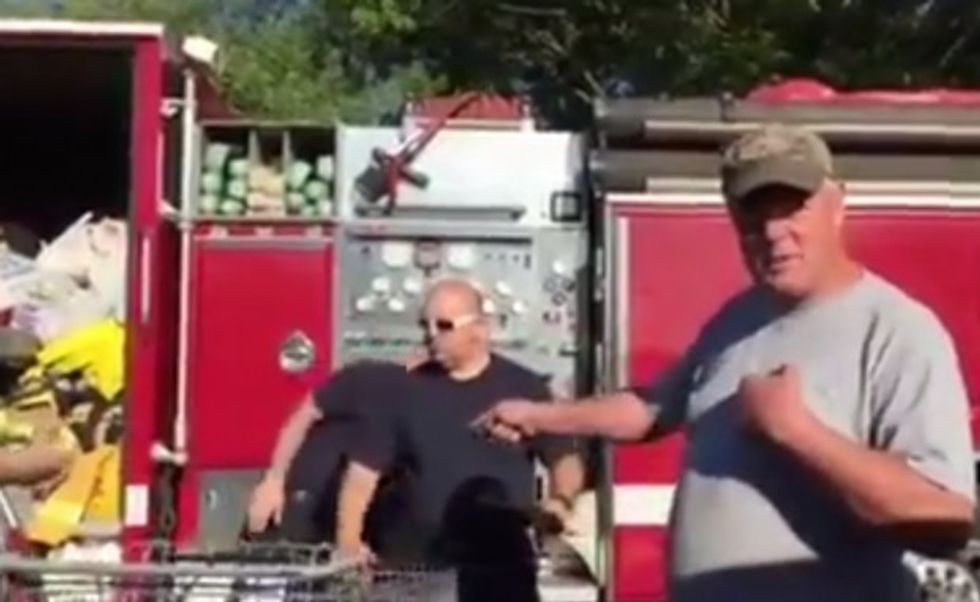 Image via YouTube

The distance between the two stores: roughly 4 miles.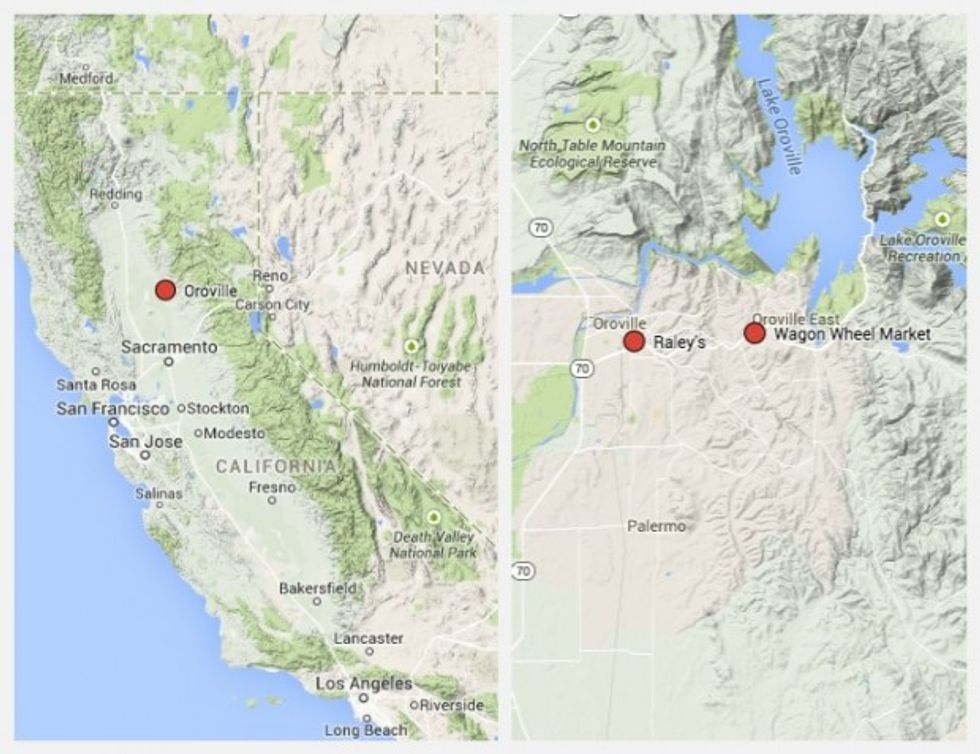 Oroville, California, where a man laid into firefighters for shopping at a downtown grocery store instead of a pricier one closer to their station. (Images via Google Maps/TheBlaze)
In video of the confrontation posted to YouTube Friday, the man objects to the firefighters driving the extra 8-mile roundtrip, complaining about the gas used and wear on the fire truck.
"It's ridiculous for the taxpayers," he says, citing the county's fire tax.
He says he'll go to the county board of supervisors to complain about the waste.
When he finds out the man recording video doesn't agree with him, the angry taxpayer gets in his face, challenging, "I hope you put this on the news, too. You don't have the balls to do it."
Then he changes his mind, threatening, "I will sue you personally" if the video goes public.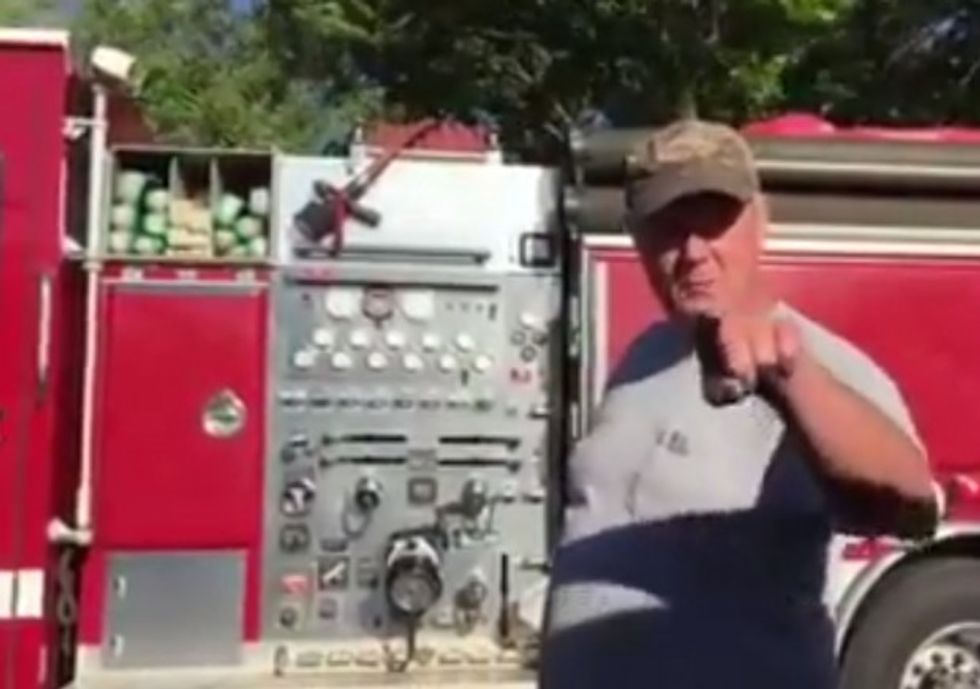 Image via YouTube
Finally, as the firefighters calmly offer the irate man their fire chief's name, the man snaps pictures of the firefighters and the man recording video, leaving with a threatening profanity: "I got you too, you a******."
Watch the confrontation below (content warning: brief strong language):
On Reddit, commenters were nearly unanimously opposed to the stance of the angry taxpayer.
"I find it amazing that he is so stupid he doesn't realize that they are in the fire truck in case of an emergency while they are shopping and have to drop what they are doing and go fight a fire," one commenter wrote.
"The one thing that could have made it perfect would have been in the middle of his ranting if they got a call and just said, 'sorry sir there's an emergency' and took off," another commenter wrote. "Wonder what the conversation would have been between the dude and the guy filming."
The "guy filming" was blamed by at least one commenter for making things worse.
"It's easy to jump down this guys throat but I really think the guy taking the video was the real a******," a commenter wrote. "Not for being there recording, but for taking such an aggressive stance immediately."
What do you think of the incident? Take the poll below and discuss.
—
Follow Zach Noble (@thezachnoble) on Twitter