You have to give the Trentelmans an "A" for creativity.
The Utah family of four — Jeremy and wife Dee, along with their toddlers Max, 3, and Story, 2 — and some friends turned a pile of cardboard boxes last week into a front-yard fort complete with towers, trap doors, and tunnels.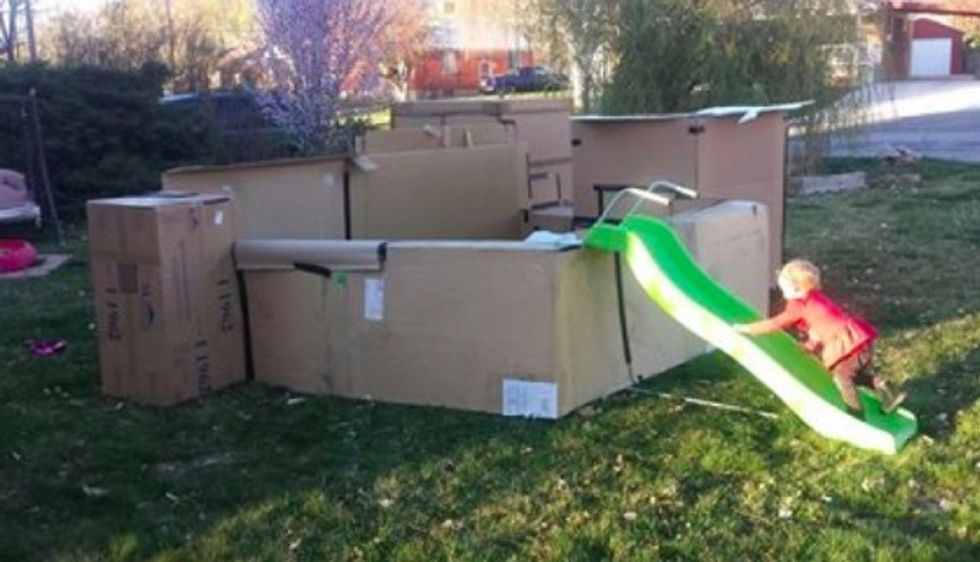 Image source: Facebook
There's even a sign on the front that welcomes everyone.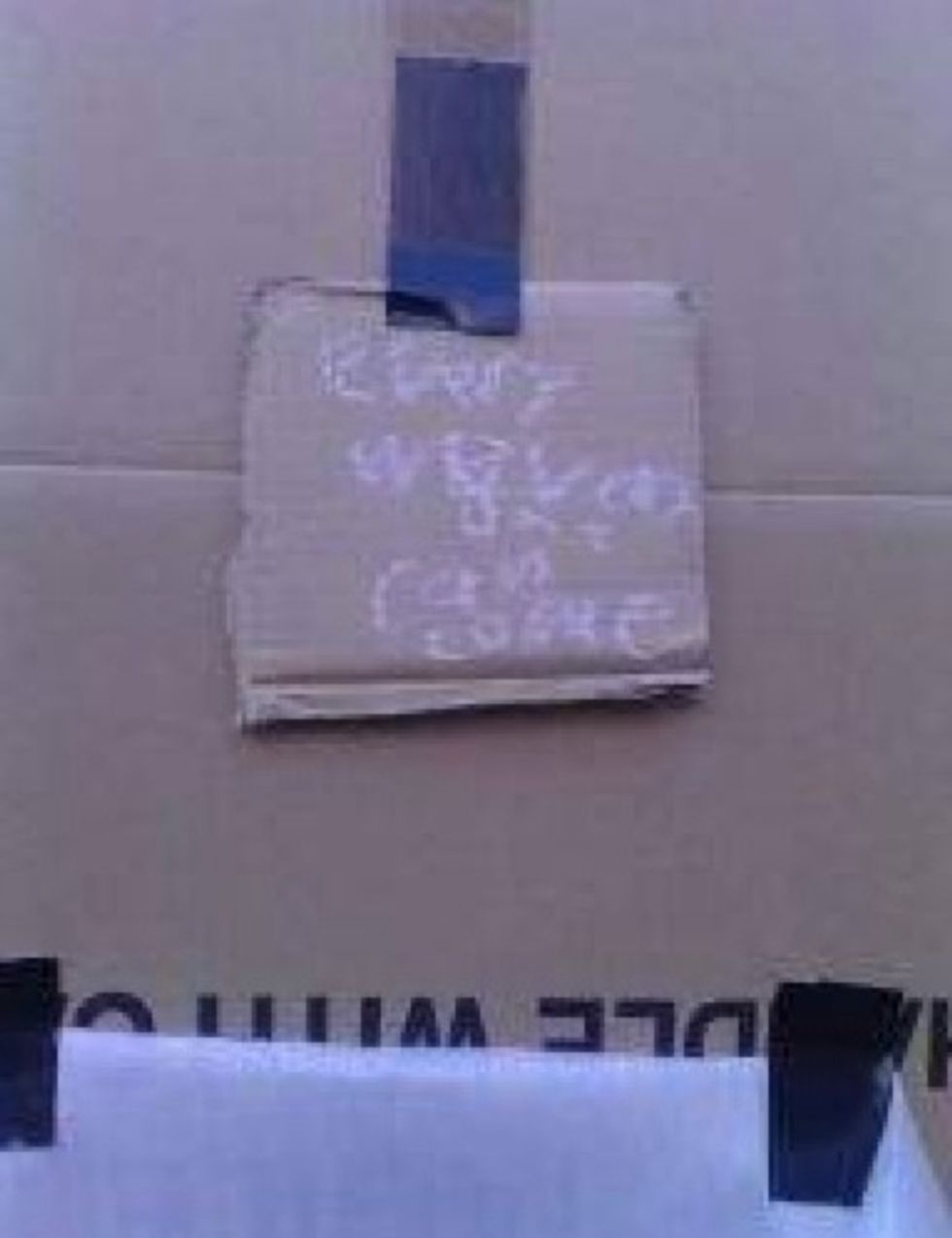 Image source: Facebook
"I just thought it was an awesome way to use boxes and my kids' imagination," Jeremy Trentelman told the Standard Examiner.
But after just one day in existence, the makeshift fort attracted the City of Ogden's attention — specifically code enforcement.
The notice left on the Trentelmans' door indicated the fort violates city code related to "waste materials or junk" and have 15 days to get rid of it or get socked with a $125 fine.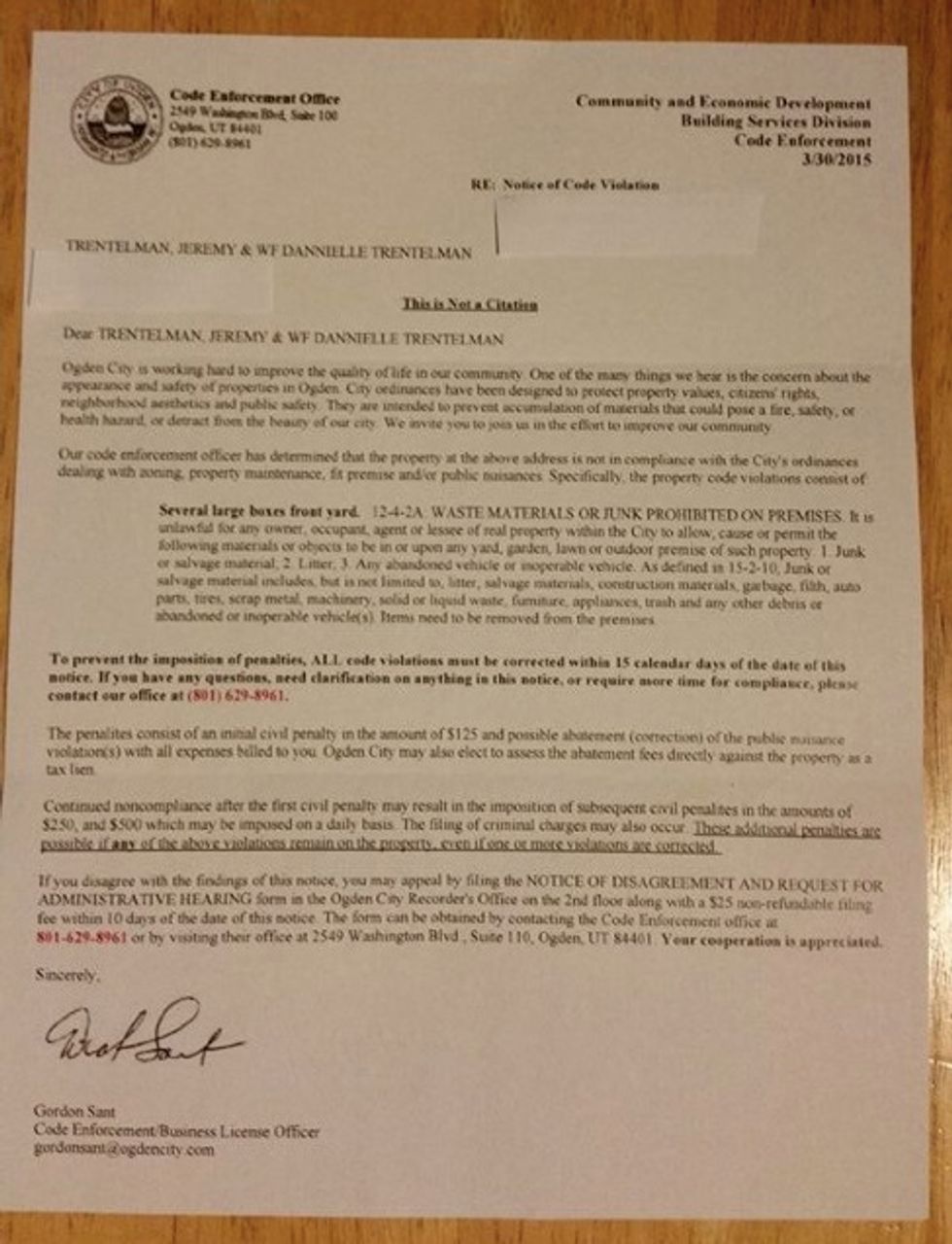 Image source: Facebook
"If it had been out for months or something then yeah, that would make a lot of sense...but it was a day," Dee Trentelman told KUTV-TV in Salt Lake City.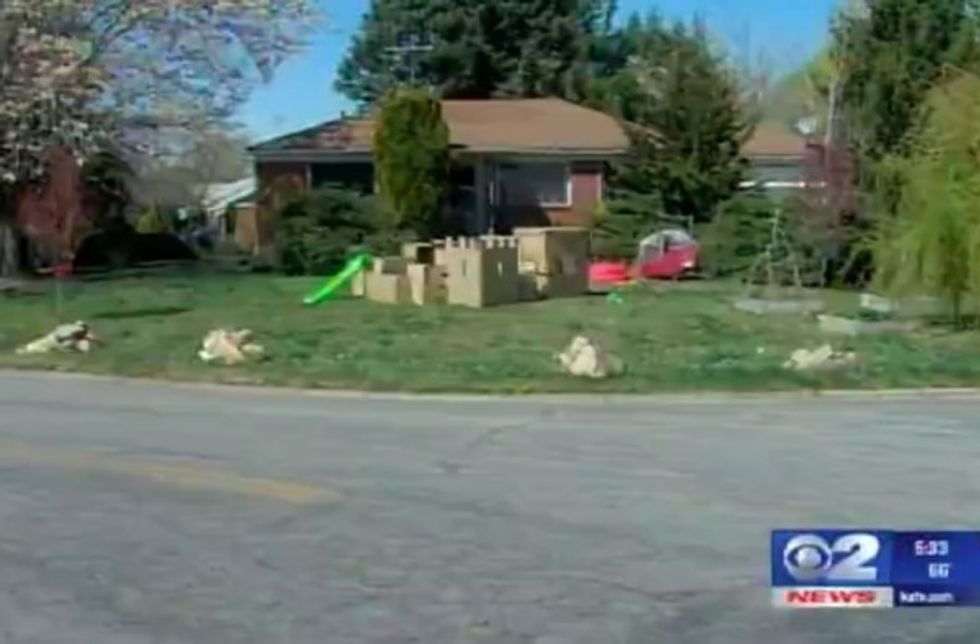 Image source: KUTV-TV
Before the notice came, Jeremy Trentelman said they were planning on leaving up the fort for just a few days — but the notice got him pretty steamed.
"ARE YOU FREAKIN KIDDIN ME!!!?!" he wrote on Facebook after getting the warning. "We build a completely awesome box castle in our front yard for our our kids to play in and we get a notice from code enforcement?!?"
"'Waste materials or junk' it says...what about totally awesome fun zone," Trentelman continued. "(W)hat a joke!!!"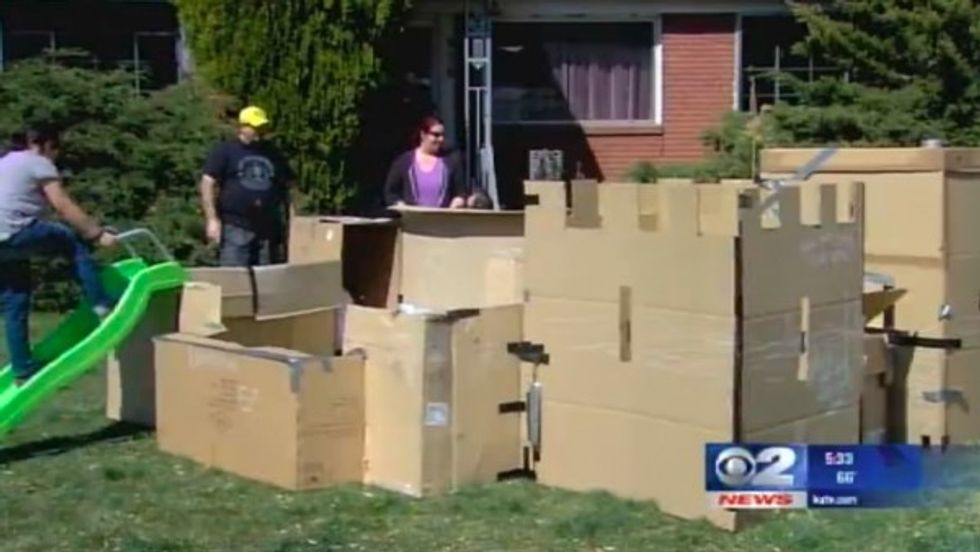 Image source: KUTV-TV
So now the family will leave up the fort 'til the bitter end.
"They gave us 15 days in the notification, so I'll be damned it's gonna stay up for 14 days," he told KUTV.
In the meantime, the cardboard fort has attracted quite a bit of support — there's even a Facebook page called "Support Jeremy Trentelman! Cardboard Fort Campaign in Ogden."
The 13-day event is dedicated to organizing citizens to "stand in solidarity with Jeremy Trentelman by building cardboard forts in all the front yards throughout the entire city of Ogden."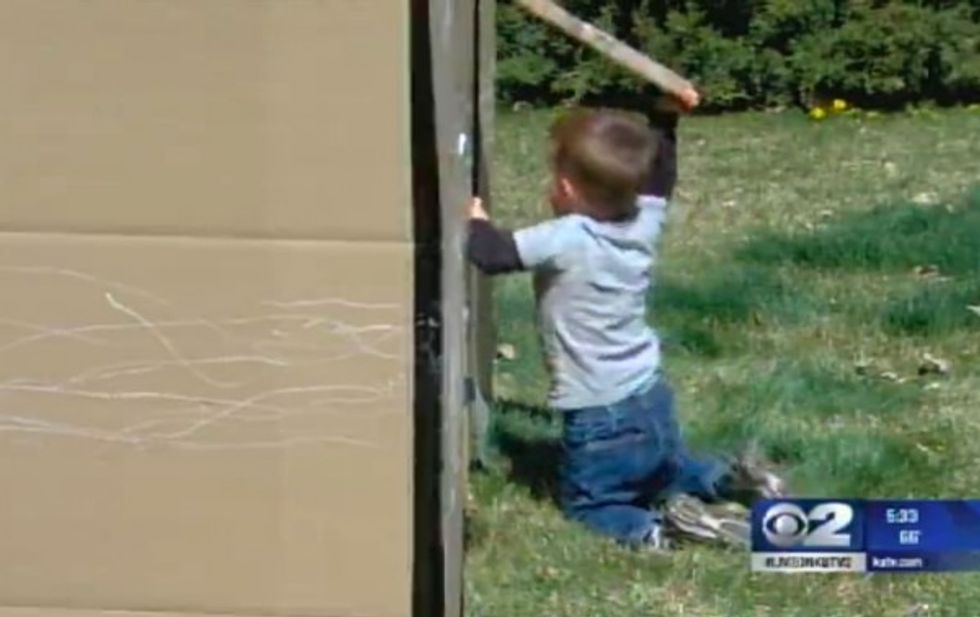 Image source: KUTV-TV
The couple said no neighbors have complained about the fort; in fact one told KUTV that it's ideal for kids. "I think it's awesome," Curtis Price said. "It's great what they're doing for their kids. I think they should add on to it."
Trentelman told Buzzfeed that the best part about the building the fort was igniting his kids' creativity and getting them outside and away from electronic gadgets.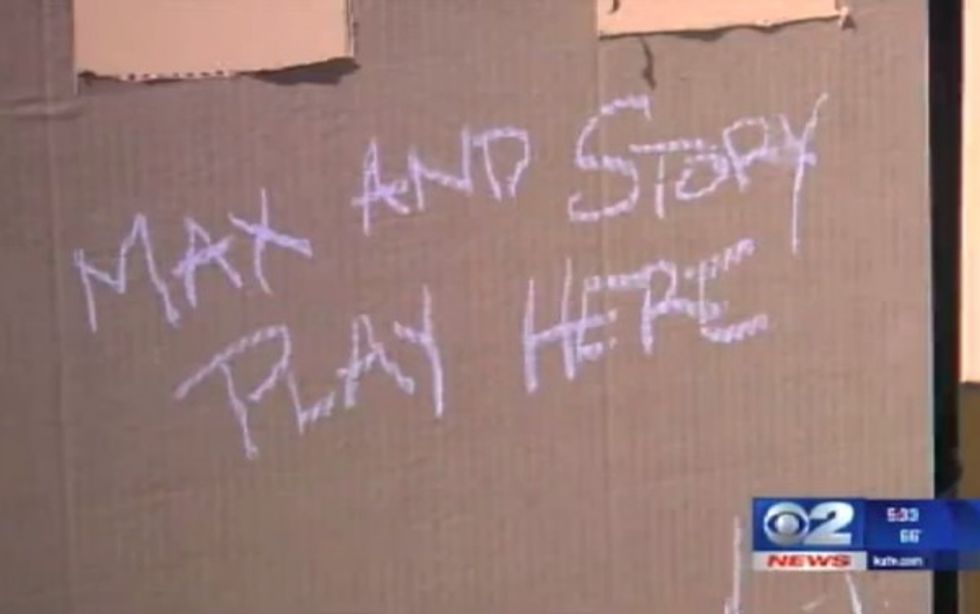 Image source: KUTV-TV
"As soon as we get home from the sitter, my son is like, 'Can we play in the fort?'" he told Buzzfeed. "It was super cheap to build and completely awesome."
He's even open to passing the contraption along to another family. "It'd be great if it continues to live in another home," he added. "Just because of the stupidity of the situation."
—
Follow Dave Urbanski (@DaveVUrbanski) on Twitter