A couple that lost everything when Hurricane Sandy destroyed their New York homes relocated to Connecticut, won the lottery and cashed in Monday.
According to WTNH-TV, Dennis Klaus and Mary Ann Daino were given a trailer to live in by New Milford's New Faith Church after losing their homes in the storm. Afterward, they leased another trailer together in Gaylordsville.
Then, about six months later, Daino purchased a lottery ticket — and won. When she called Klaus to tell him, he was stunned.
"I said, 'get out of here, won what?'" Klaus told WTNH. "She said, 'we got a winning ticket.' I said, 'what do you mean?'"
[sharequote align="center"]"I said, 'get out of here, won what?'"[/sharequote]
"He's going, 'no, you're kidding, you're kidding, really? You're kidding. Really?'" Daino recounted.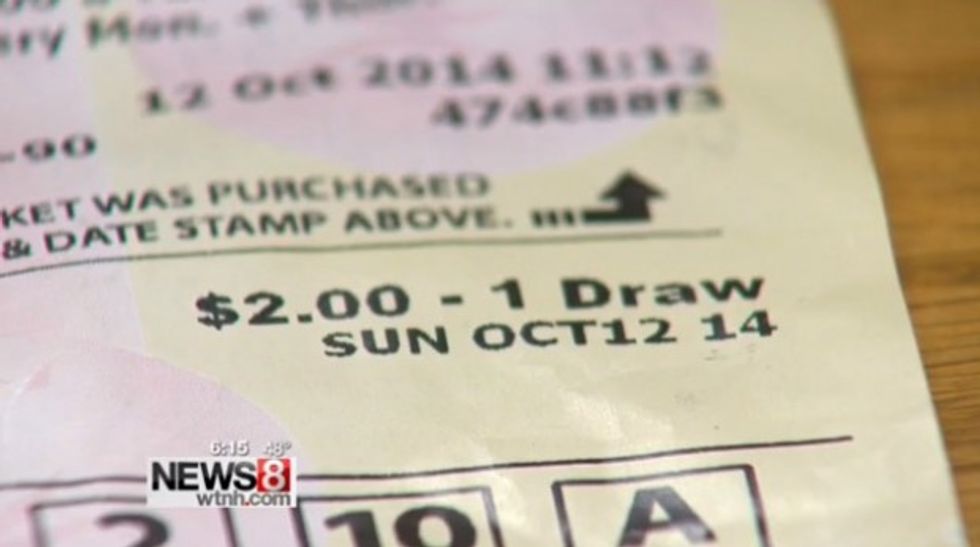 Image source: WTNH-TV
The couple had the lottery ticket, worth approximately $250,000, stored in a safe until Monday when they cashed it.
"I wanted to make sure I didn't owe the IRS any money or Wells Fargo," Daino told WTNH, adding, "We don't consider it money. We consider it a home. It's a home."
"You have to keep the faith because there is life afterwards and there's a wonderful life waiting."
—
Follow Oliver Darcy (@oliverdarcy) on Twitter