As Republican Sen. Rand Paul gears up for his expected announcement Tuesday that he'll run for president in 2016, a new video from his camp has emerged: "A Different Kind of Republican Leader."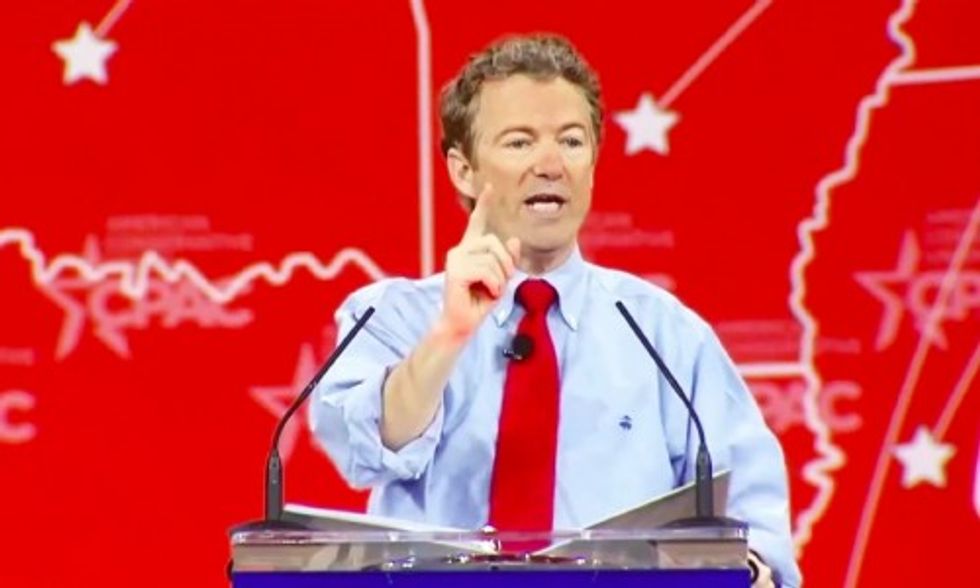 Image source: YouTube
The clip points to April 7 as the day when "a different kind of Republican will take on Washington ..." It then included the likes of Candy Crowley, Chris Matthews, Newt Gingrich, Michael Steele and Sean Hannity giving kudos to the Kentucky senator.
Even Jon Stewart, former host of "The Daily Show," sang Paul's praises for his filibuster prowess.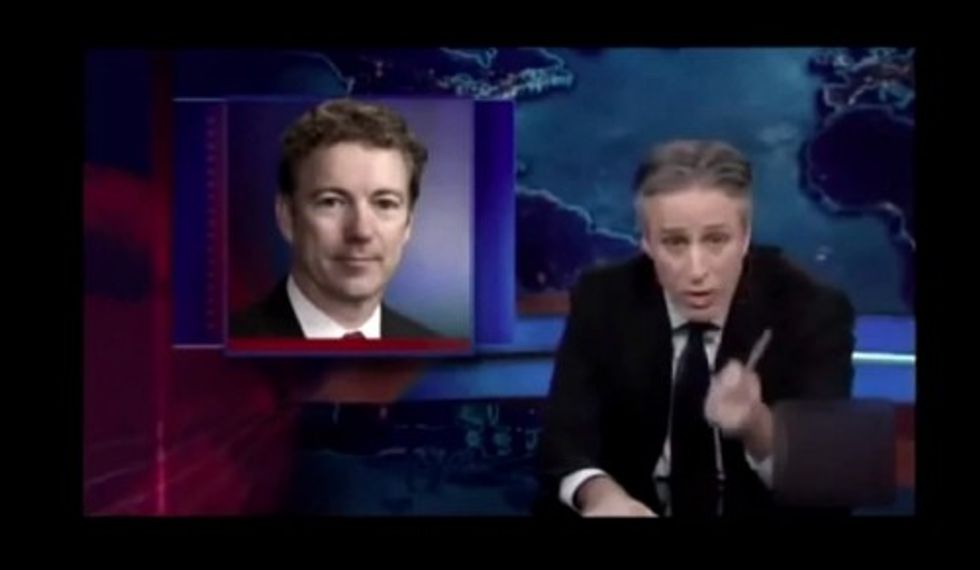 Image source: YouTube
The video employed portions of Paul's speech from the 2015 Conservative Political Action Conference: "It's time for a new way, a new set of ideas, a new leader — one you can trust, one who works for you," Paul said standing at the podium. "And above all, it's time for a new president."
The clip ended with cheers of "President Paul!" which his CPAC supporters roared in February after learning that he captured the presidential straw poll there for the third year in a row. Paul earned 25.7 percent of the 3,007 total votes; the only other potential candidate close to him was Wisconsin Gov. Scott Walker with 21.4 percent of the vote.
—
Follow Dave Urbanski (@DaveVUrbanski) on Twitter