It is being revealed that more than a dozen law enforcement-owned guns in one of Michigan's most dangerous cities are listed as stolen and even more are missing. Some of these firearms have been used to commit crimes.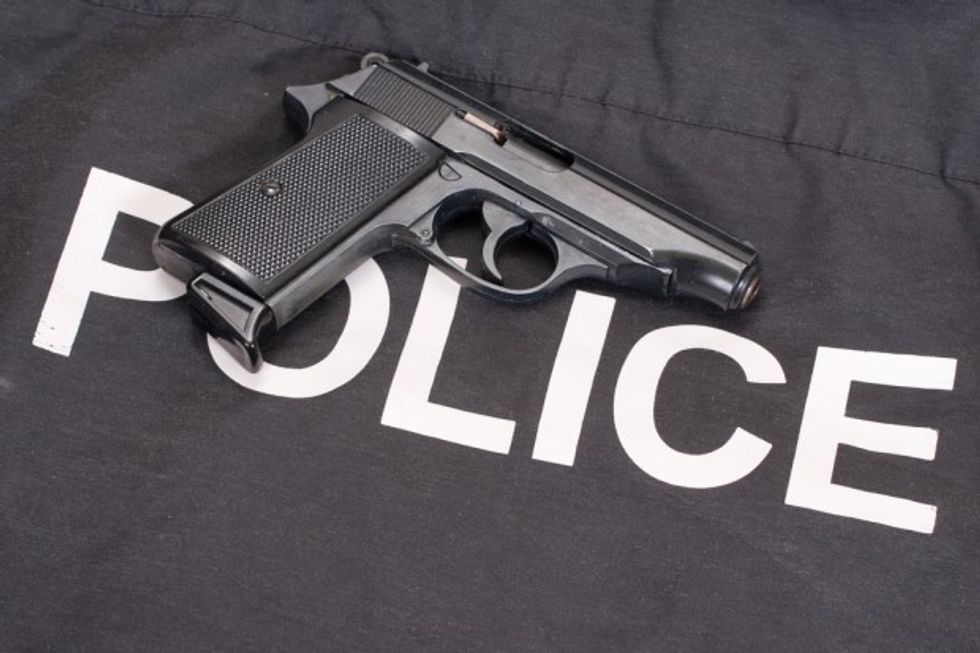 Photo credit: Shutterstock
The Flint Journal learned through a Freedom of Information Act Request that 17 pistols and shotguns owned by Flint Police Department were stolen. In addition to that, 22 other firearms, which include a sub-machine gun and a short-barreled shotgun are missing, according to the newspaper.
The Journal went on to report that the FOIA request revealed "how poor record keeping, break-ins and questionable gun storage practices" resulted in the unaccounted for firearms.
Some of these guns, the newspaper reported, have been used to commit crimes:
A 15-year-old boy was poking around near a Jackson convenience store last November when he made an interesting find under some leaves.

A .45-caliber Smith & Wesson semiautomatic handgun.

But this wasn't just any pistol -- this one belonged to the city of Flint Police Department.
Flint police Chief James Tolbert told the Journal that the city, which is ranked No. 1 on several lists when it comes to dangerous cities in the state, is in the process of reducing the number of firearms in its possession for its 114 police officers.
"Why do we need them?" Tolbert told the Journal of the 200 service pistols, 136 shotguns and 78 AR-15s available to the force.
According to a report last month, the number of missing firearms was discovered in February during an inventory.
"What happened was these weapons were probably disposed of properly or sold to another agency or just turned in and the proper paperwork wasn't done," Tolbert told WJRT-TV in early March.
Going forward, the police department will be conducting a yearly inventory. Tolbert assured the public that such incidents will not happen anymore.
"I guarantee you, it won't happen like that anymore," Tolbert told the Journal, adding that no guns have been listed as stolen since he took the office of chief in 2013.
Read the Flint Journal's full article for more details on how some of the guns came to be stolen, including how some police officer's homes were targeted for theft, and later used in crimes.
—
Front page image via Shutterstock.