A home surveillance camera captured the theft of an elderly woman's purse and showed her being dragged by her assailants after she tried to stop them.
The incident happened Saturday in Oakland, California. According to KPIX-TV, the victim was an 82-year-old woman.
Surveillance footage shows the suspects getting out of their car shortly after the woman parked her SUV. They took her purse and ran toward their own sedan. The woman went after them and is seen in the video shouting into the driver's side window. At that point, the suspects take off, dragging the woman a short distance with the car until she fell onto the pavement.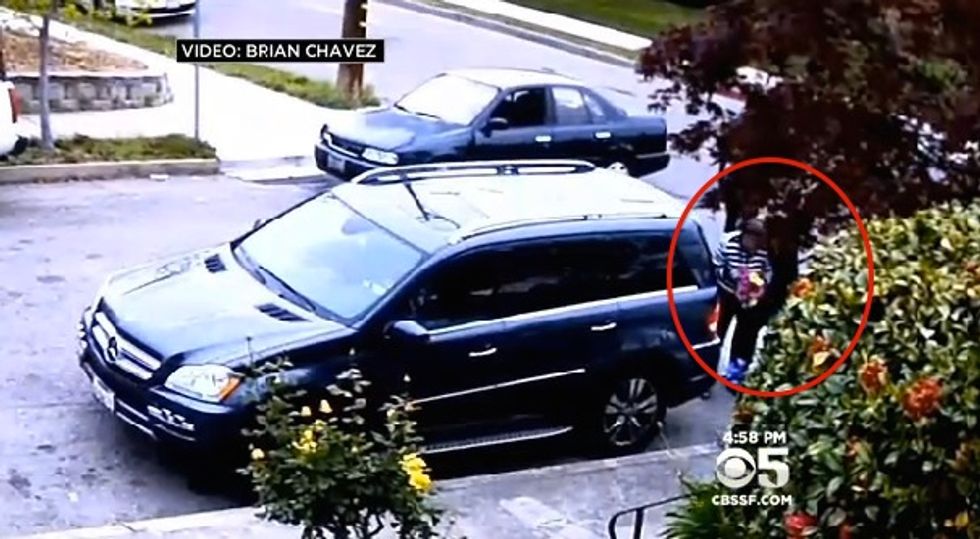 The thieves took the woman's purse while she was at the back of her SUV. (Image source: KPIX)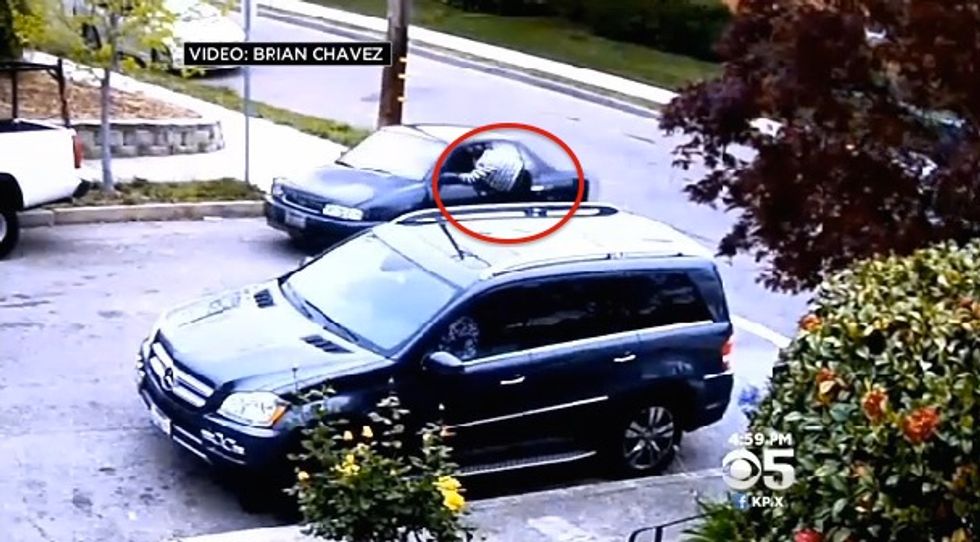 The woman confronted them as they got into their own car, trying to get her purse back. (Image source: KPIX-TV)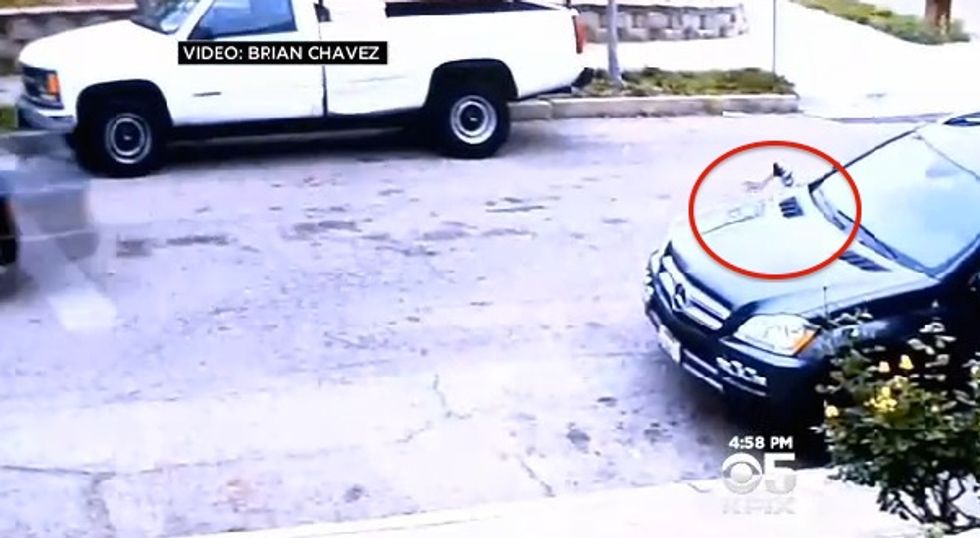 But they took off, dragging her with them for a moment before she fell on the ground. (Image source: KPIX-TV)
But it didn't end there. The suspects didn't realize they were driving down a dead-end street and were forced to turn around. On their way back, they almost hit the woman still getting up from the ground.
Watch the scene in KPIX's report:
Brian Chavez, whose camera recorded the crime, told KPIX the scene was "heart wrenching." His neighbor suffered scrapes and bruises from her fall.
Chavez went on to say the attackers are "people who have no compassion for anybody."
According to KPIX, the suspects are a man and a woman. The news station noted that the video did not pick up the license plate number.