A man's inheritance from his mother turned out to be a potential lifesaver in a way he never would have imagined.
Photo Credit: Getty Images
The man, who asked to be identified as "Joe," recently got his inheritance check following his mother's death a year ago. Joe and his wife took the check to a check cashing business near Houston and came back out to their vehicle with a wad of bills, KFSN-TV reported.
But little did they know then how all that money was about to help them.
As they were just about to leave the check cashing business, a group of men carrying guns and knives approached the couple near their car. One of the men held a gun to Joe's face but he was able to push it away. The men kept making demands, so with the cash from his inheritance securely stashed in the front pocket of his jacket, Joe handed over his wallet.
"I said you can have my money in the wallet. It's in there," Joe told said.
But the confrontation didn't end there. Just moments after he gave the men his wallet, Joe heard gunshots. He then turned around and saw that he'd been shot in his buttock. The other bullet struck the front pocket of his jacket right where he was carrying the money.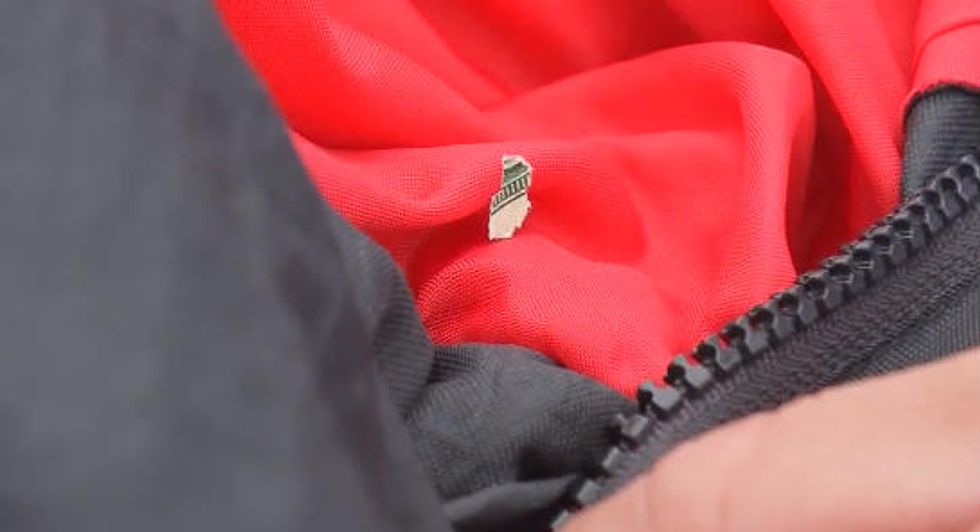 Image source: KFSN-TV
All told, the gunfire shredded about $3,000 of his inheritance. But that was just a small price to pay considering what could have happened.
"I could have lost my life. I think the guardian angel was my mother looking out," Joe said.
Later, he told KFSN that after the altercation he obtained a concealed handgun license to protect himself from dangerous events that could arise in the future. The Houston Police Department is still investigating what happened and has not made any arrests in connection with the crime.
(H/T: KFSN-TV)
–
Follow Jon Street (@JonStreet) on Twitter