"American Sniper" was pulled from its scheduled Friday screening at the University of Michigan after students decried the event as "tolerating dangerous anti-Muslim ... propaganda."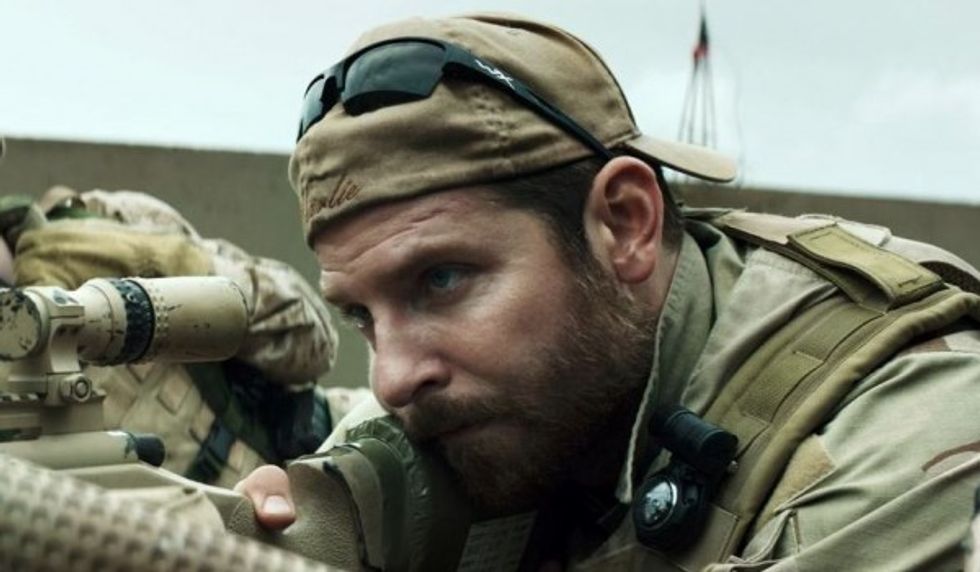 Bradley Cooper appears in a scene from "American Sniper." (AP/Warner Bros. Pictures)
An online letter circulated around campus said the Academy Award-winning movie about Navy SEAL Chris Kyle "not only tolerates but promotes anti-Muslim ... rhetoric and sympathizes with a mass killer." It also called Kyle a "racist who took a disturbing stance on murdering Iraqi civilians. Middle Eastern characters in the film are not lent an ounce of humanity ... "
The letter was signed by "self-identified Middle Eastern & North African (MENA) and/or Muslim students." (Not all those who signed the letter are shown in previous link.) They said "watching this movie is provocative and unsafe to" them.
"Although we respect the right to freedom of speech," the letter said, "we believe that with this right comes responsibility: responsibility of action, intention, and outcome."
[sharequote align="center"]"We deeply regret causing harm to members of our community ..."[/sharequote]
After getting wind of the students' collective stance, the Center for Campus Involvement said Tuesday it was pulling "American Sniper."
"Student reactions have clearly articulated that this is neither the venue nor the time to show this movie," the statement read.
It added, "We deeply regret causing harm to members of our community, and appreciate the thoughtful feedback provided to us by students and staff alike."
So with "American Sniper" gone, what's slated for movie entertainment in its place?
The Center for Campus Involvement said it's a film that "better creates the fun, engaging atmosphere we seek."
According to the new schedule, it appears to be "Paddington." (Yes, the one about the bear.)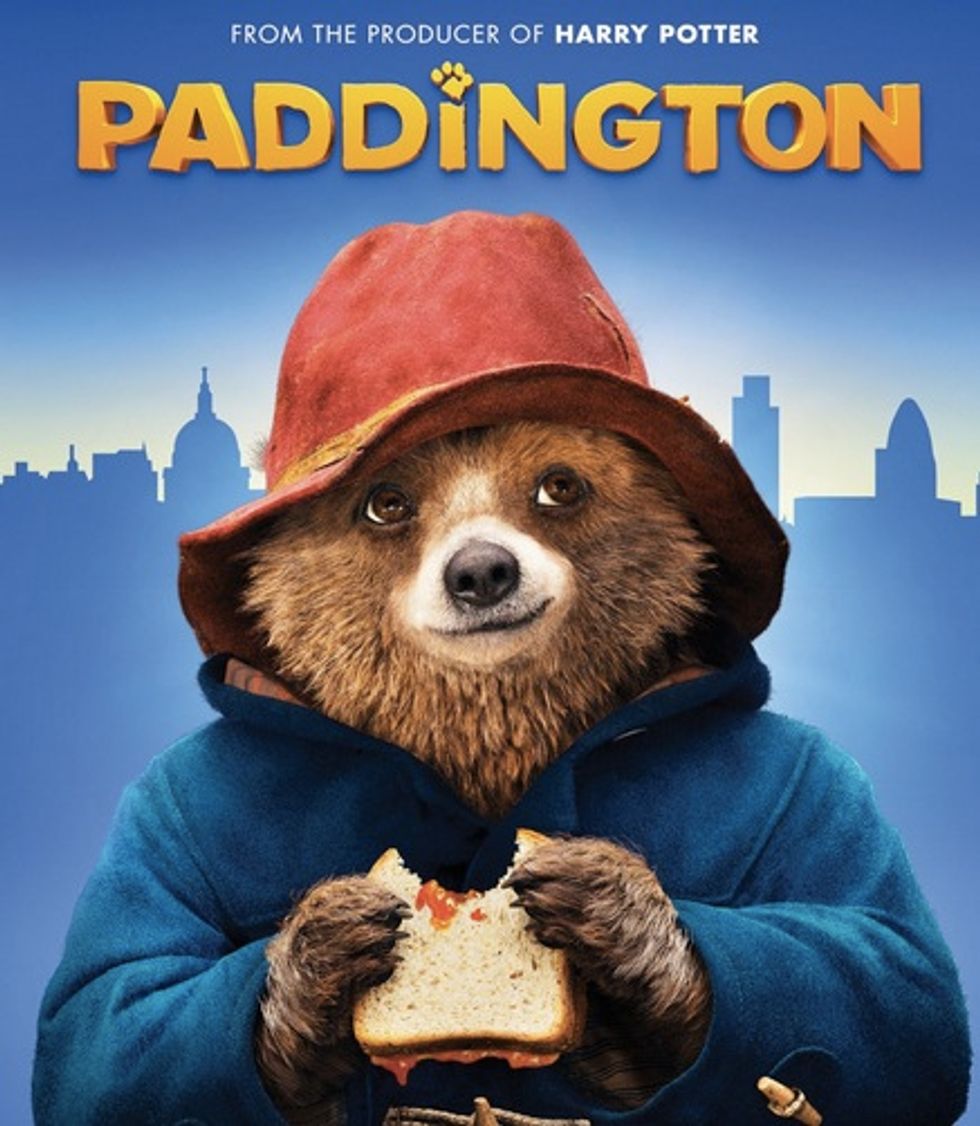 Image source: Amazon.com
The event will also include "Build-A-Bear, Massages, Bingo" and "Karaoke, Asian Food Buffet, DYO Picture Frames, Inflatable Laser Tag."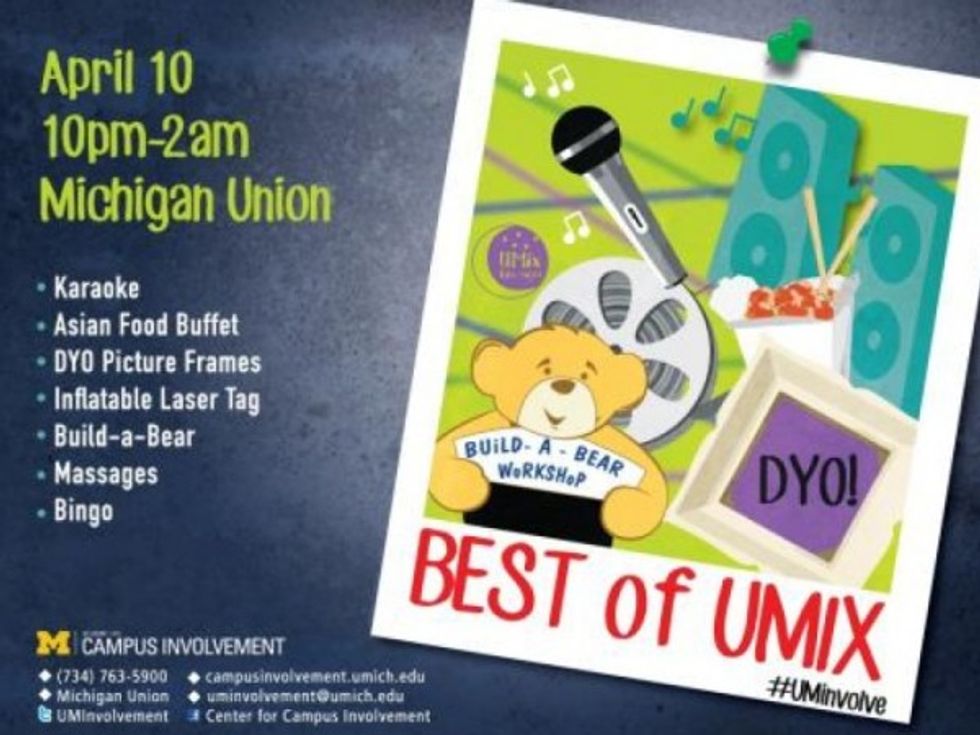 Image source: Campus Involvement website
After posting the decision on its Twitter page, the Center for Campus Involvement was brutally criticized: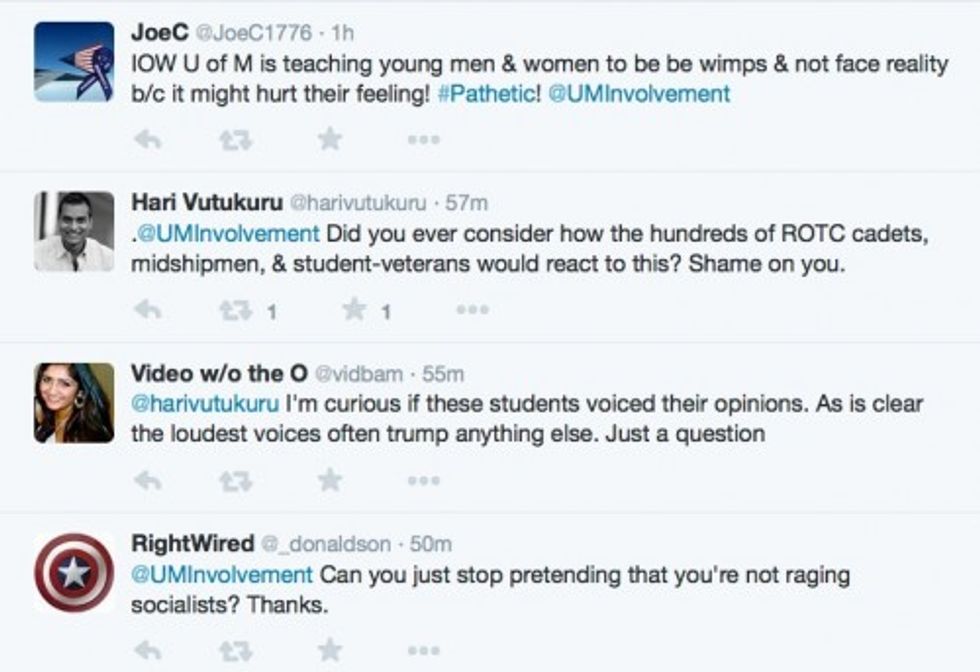 Image source: Twitter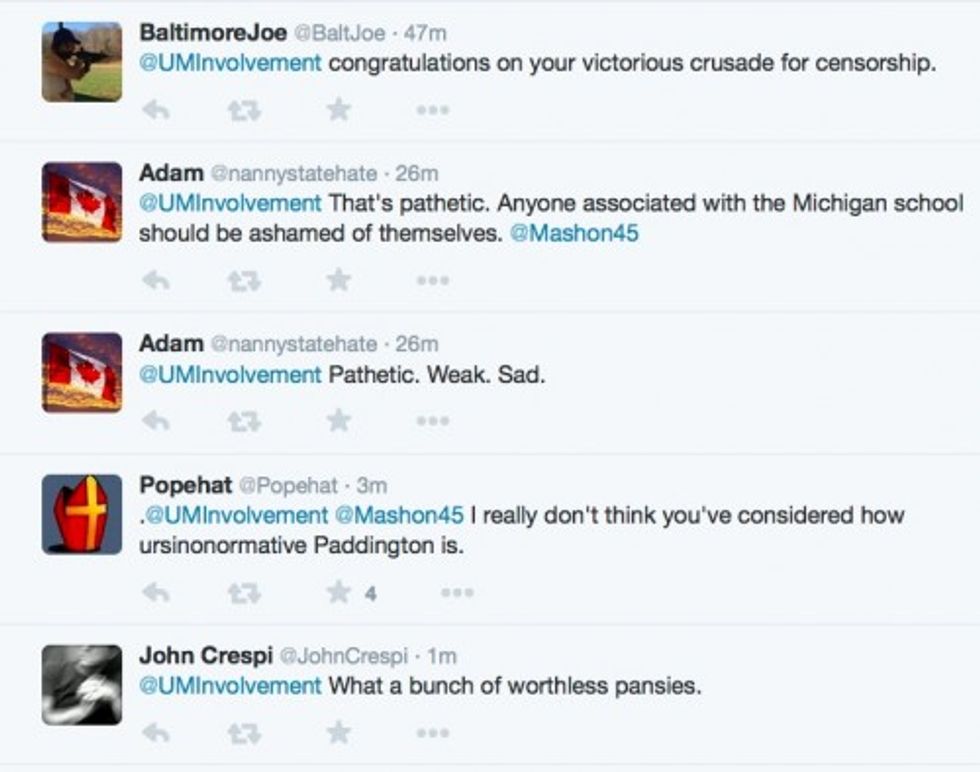 Image source: Twitter
(H/T: The College Fix)
—
Follow Dave Urbanski (@DaveVUrbanski) on Twitter