It's a brand-new college with only 120 students — but it's clear where its priorities lie.
This winter, Wyoming Catholic College's board voted unanimously to reject government funding in a bid to protect religious freedom, the New York Times reported.
The college opened in Lander, a small town of 7,500, in 2007, and doesn't even occupy its permanent campus yet, but that didn't stop it from refusing federal dollars.
"[The refusal] allows us to practice our Catholic faith without qualifying it," Kevin Roberts, the college's president, told the Times. "It's clear that this administration does not care about Catholic teaching."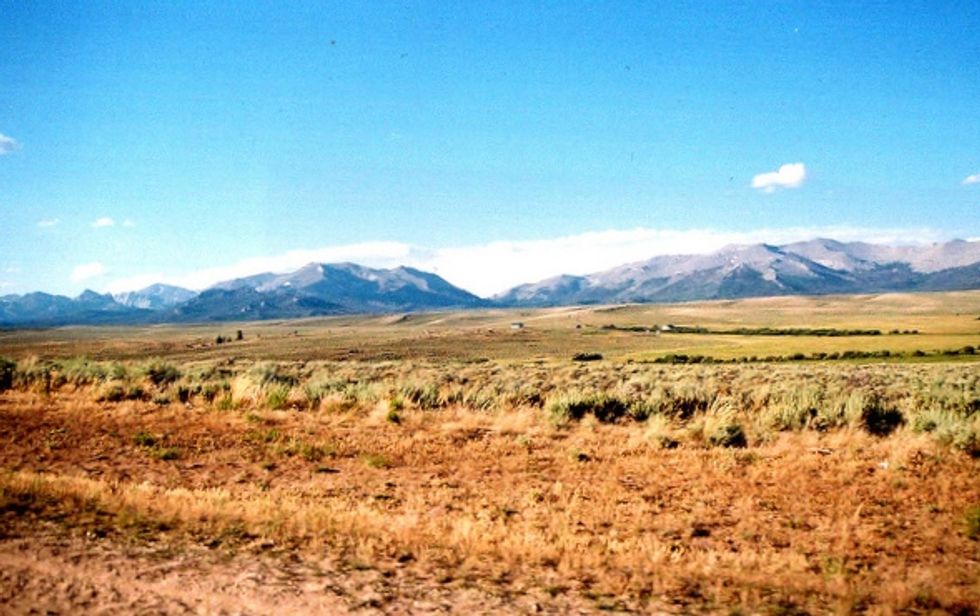 Blue skies outside the tiny town of Lander, Wyoming. (Image via mp_/flickr)
The estimated loss to Wyoming Catholic: $650,000 annually in loans and $250,000 in Pell grants students could have used to pay tuition costs.
Wyoming Catholic students would have become eligible for federal aid once the school finished gaining its accreditation, the Times noted.
But students and board members alike told the Times the loss was worth it if it meant the federal government could not impose religious freedom-infringing rules on the college.
The vast majority of Catholic universities, from more liberal institutions such as Notre Dame to more conservative colleges including the Franciscan University of Steubenville, do accept federal student aid — and the imposition of federal rules that comes with it.
Wyoming Catholic College joins a tiny number of holdouts against federal interference that includes Virginia's Christendom College and Michigan's Hillsdale College.
Many Wyoming Catholic students use private loans to pay the $28,000 annual tuition, and for some, that tradeoff is worth it.
"We prefer to stay on the side of siding with our beliefs," senior Matthew Gaddis told the Times.
(H/T: Washington Examiner)
—
Follow Zach Noble (@thezachnoble) on Twitter