An officer yells, "Taser!" and pulls the trigger.
But he was holding the wrong weapon.
The Tulsa County Sheriff's Office released video Saturday showing the fatal shooting of Eric Courtney Harris — and police say the killing is the result of a 73-year-old reserve officer's "inadvertent" mistake, CNN reported.
Harris was caught in a sting allegedly selling illegal weapons to an undercover cop on April 2, but he bolted from the scene when backup officers pulled up to arrest him.
As video from the day shows, officers quickly chase down and tackle Harris.
Then things go wrong.
As multiple officers grapple with Harris, a cop in the background says, "Taser!" and fires a gunshot.
"Oh!" the cop says. "I shot him! I'm sorry!"
"He shot me!" a bleeding, pinned Harris yells. "He shot me, man. Oh, my god. I'm losing my breath."
"You f***ing ran! Shut the f*** up!" one of the cops pinning Harris responds. "F*** your breath."
Watch the footage below (content warning: violence and strong language):
Sheriff's Capt. Billy McKelvey said after the shooting that cops were confused in the chaos of the arrest and not all of them immediately realized Harris had been shot, the New York Daily News noted.
Harris, who was in his 40s, was pronounced dead hours after the shooting.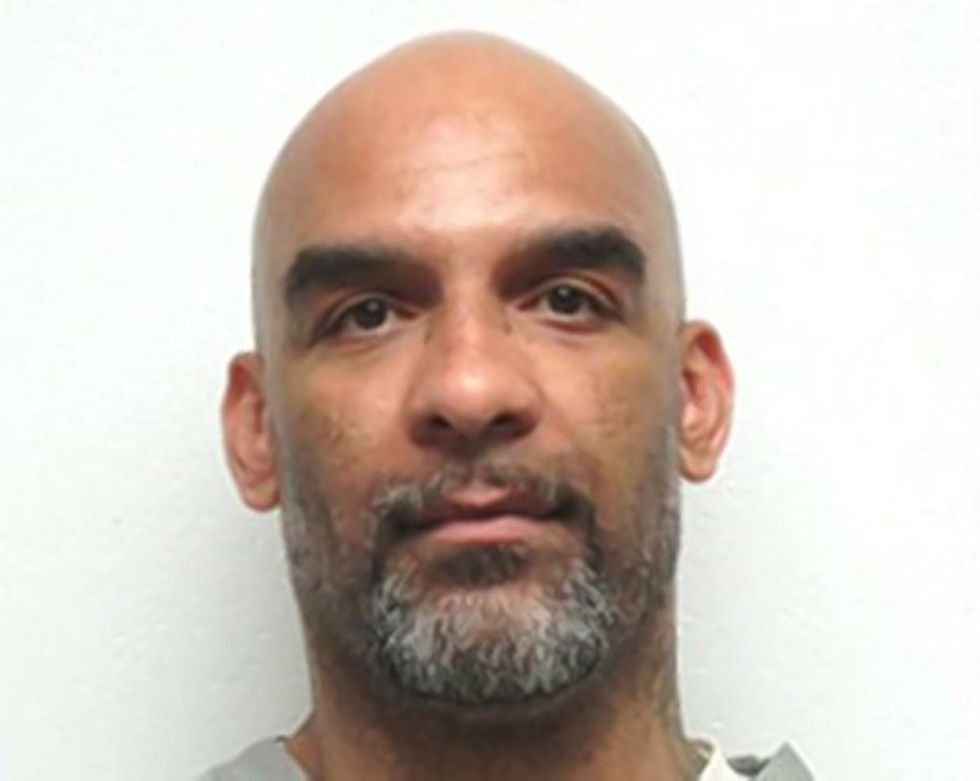 Eric Courtney Harris. (Image via Tulsa County Sheriff's Office)
The man who shot Harris is Robert Bates, a 73-year-old reserve deputy and retired Tulsa police officer, CNN reported.
Bates was placed on administrative leave after the shooting, and questions about whether his age played a factor in his apparent mistake remain to be answered.
"Did an accident happen? Sure," said Shannon Clark of the Tulsa County Sheriff's Office. "But is it accredited to his age? Or was it accredited to the rapidly evolving situation? I guess that will be determined in the investigation."
Police claimed that Harris reached for his waistband after being tackled and cops feared he may have been armed, but spokesmen could not say for sure whether Harris was armed when he was shot.
Police also released video showing the alleged gun deal that immediately preceded the shooting, in which Harris pulls out a "German Luger" for an undercover cop — watch below (content warning: violence and strong language):
—
Follow Zach Noble (@thezachnoble) on Twitter