A movie set is a carefully constructed fantasy world, and one whisper can bring the whole thing tumbling down.
In a video posted to YouTube late last week, Dennis Quaid freaks out and loses his mind when an "unprofessional" crew member interrupted his scene by whispering in someone's ear.
"I am acting here, and this d***head wanders onto my set. I can't even get a line out until Dopey the D*** starts whispering in your ear, and you're not even watching anymore," the 61-year-old actor screams, presumably addressing the director.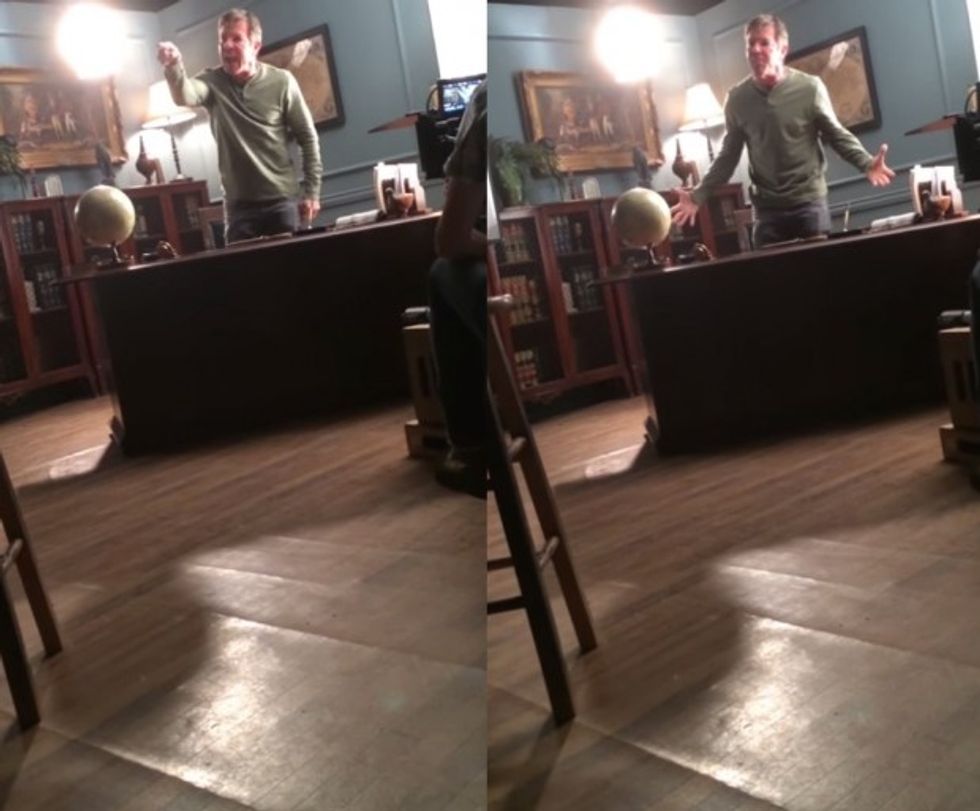 Images via YouTube
"This is the most unprofessional set I have ever been on," Quaid continues before storming off the set. "This is horse s***!"
Watch the incredible tirade below (content warning: strong language):
Questions surround the video, with many on Reddit speculating that it could be a Jimmy Kimmel set-up — like the infamous "girl twerking and setting herself on fire" clip — or other sort of staged video.
It's also unclear what movie was being filmed when the video was recorded. TheBlaze will update this story when more details emerge.
UPDATE: The video turned out to fake.
On April 15, "Funny or Die" revealed the whole thing was staged — read more here.
—
Follow Zach Noble (@thezachnoble) on Twitter